You can't learn to walk without taking that first step.
When we delightfully watch a small child take their first step, it is most often accompanied by cheers, clapped hands, and sometimes a scream of joy that startles the child and they sit or fall down. We can't help ourselves when we witness the victory of their first step.
But that's not the end of it. Next, two or three steps are taken and our smiles and encouragement urge the child on. Before we know it, that first step leads to three or four, then, surprisingly, they are walking across the room.
We, the children of God, are no different when we learn what Jesus wants us to do in obedience to His Word. We have to take that first step in faith, trusting that with each additional step we will grow in strength and confidence that He will continue to lead us forward.
Please join us this Sunday at the church at 9:30 or 11:00 AM or online at 9:30 AM on Facebook Live to worship with us and learn more about taking these steps of faith.
Our Children's Ministry is during the 11:00 AM service only. See you Sunday!
Guest Speaker This Sunday - Don't Miss It!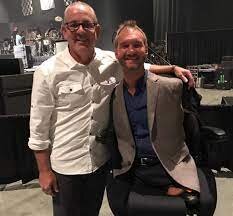 Hey Church Family! Don't Miss This!
We are privileged to have Jay Harvey as a guest speaker this Sunday, February 6.
Jay is an author, teacher, motivational speaker, and the Director of the Prison Ministry of Nick Vujicic's Life Without Limbs.
Some of you may be familiar with Jay's boss, Nick (pictured above), from internet posts, as he is the man without any limbs who speaks to kids at schools, at prisons, and motivates people all around the world with his story.
Jay will share the message this Sunday and we would like to give him a big "Wyoming Welcome" by coming out to worship with him as he shares God's Word with us.
Please join us this Sunday!
Jay Harvey—MACM Anderson University; School of Theology
Senior Pastor—2011-2021
Consultant—Church Planting Coach
Author of 11 books including "The Jesus Tattoo," and "Who Do You Think You Are."
Co-Host—Christians Broadcasting Hope 2015-2019
Spoken in 150 prisons nationwide to over 50,000 inmates
Proud Winner of the Chili Cook-Off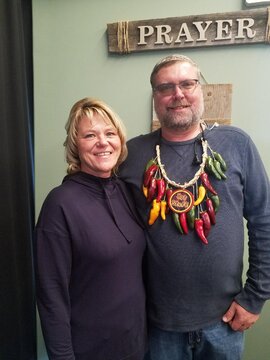 This past Sunday's Chili Cook-Off was a big hit with 10 contestants vying for 1st place and the "Hot Stuff" bragging rights.
Be sure to congratulate Mike Moeller and his wife Jody for their team effort, which brought about their win. Mike made the chili and Jody marketed and served it! Mike was especially happy to win on Sunday as he is preparing to enter another local chili contest and this win boosted his confidence for the next round.
Our condolences go out to Steven (our Youth Ministry Leader) who so badly wanted to win the "Hot Stuff" title. Maybe next year, Steven.
Check out the framed pictures on the wall at the church with the past two Chili Cook-Off winners.
C.A.R.E. Ministry Information & Training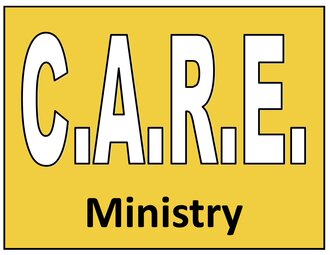 If you would like to learn more about The Fort's new C.A.R.E. Ministry, mark your calendars to be at the church on Thursday, February 10, from 5:00 to 6:00 PM.
Steve Shire will share about the vision for this new ministry that reaches out to people through home visits to encourage and extend hope to those who can't be with us in person at church.
If you have any questions about the meeting, please contact the church at connect@thefortministry.com or call at 307-234-3678.
Baby Bottle Boomerang Fundraiser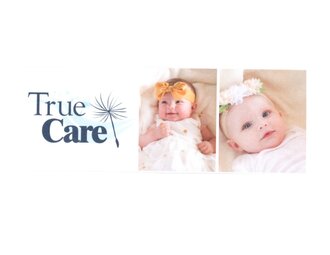 Bring your True Care baby bottles back to church on February 20, Presidents' Day weekend. Thanks for participating in the Center's Baby Bottle Boomerang!! Your support and prayers are a huge blessing to the staff, volunteers and, most importantly, the women, children and families served. Thank you for partnering with True Care to erase the perceived need for abortion in our community!
Sip & Soup for Savvy & Spiritual Sisters on Saturday before your Siesta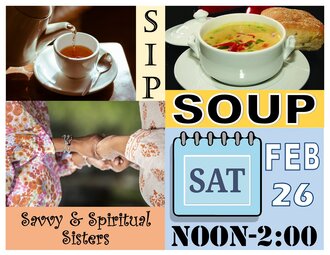 Hey all you savvy & spiritual sisters, this is for you!
This upcoming women's event will be held on Saturday, February 26 from noon to 2:00 PM at the church.
Bring a soup to share or a side dish that will compliment the soup & tea meal.
Please R.S.V.P. by Tuesday, February 22, by emailing the church at connect@thefortministry.com or by calling at 307-234-3678.
Get Prepared to Sell Your Ex-Treasures at the March 26th Indoor Garage Sale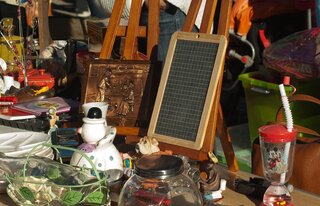 Start now going through your closets, drawers, sheds, garage and anywhere you may have unwanted items you'd like to sell in our Indoor Garage Sale on Saturday, March 26.
If you would like to have a 6' table space (bring your own table) to sell your treasures, please email us at connect@thefortministry.com or call us at 307-234-3678.
We won't charge a space fee, but we ask that you donate 10% of your total sales to The Fort Ministry.
Prayer
"For God makes His sun rise on the evil and on the good and sends rain on the just and on the unjust." Matt. 5:45b
Dear God,
Thank you, God, for providing a spiritual umbrella that covers me because I am a child of God. I know that whatever comes my way, I will be able to withstand the thunderstorms of life.
This umbrella covering precedes me into a room and it even provides peace and comfort to those who are close to me. May I never let go of my umbrella as I cling to, trust in, and rely upon You, God.
In Jesus' Name,
Amen.​
Cheryl Flores – Prayer Ministry Leader
ABIDE ACQUIRE ADVANCE
Our address is: 4741 W Yellowstone Hwy, Mills, WY 82604, USA