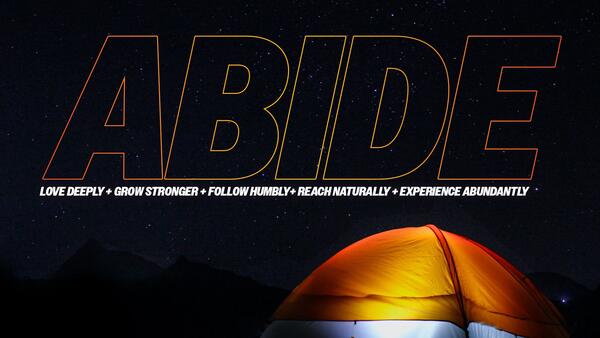 This week as we continue in the "Go Get-em" sermon series, we take a look at humbly following our Savior. How would our lives be different if we trusted God enough to follow Him instead of continually kicking Him out of the driver's seat and putting Him in the back seat?
Please join us this Sunday at the church at 9:30 or 11:00 AM or on Facebook Live at 9:30 AM. Children's Ministry is during the 11:00 AM service only.
"Support The Fort" Begins Sunday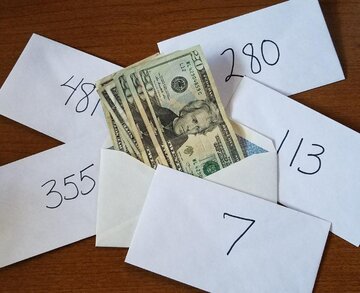 This Sunday, February 20, we will kick off our "Support the Fort" campaign.
This is a simple and fun way to help fund The Fort Ministry for 2022.
Visit the table and choose from 500 numbered envelopes, picking the dollar amount you would like to contribute. Fill the envelope with that amount, and hand it back to us. Envelopes numbered 1-40 are reserved for our Children's & Youth Ministries.
Please prayerfully consider an amount you would like to give, over and above your normal giving, then ask God to supply the money. Watch to see how God provides. We call this a Faith Promise.
Each Sunday, from February 20 to Easter, we will have a staffed table for your Support the Fort offering.
How it works:
Pick an envelope with the dollar amount you would like to contribute.
Put the money in the envelope and seal it.
Write your name on the envelope.
Hand it back to the person working the table.
You can also contribute by mailing a check to The Fort Ministry, 4741 W. Yellowstone Hwy., Mills, WY 82604. Just write "Support the Fort" on the memo line, and we will put your dollar amount towards an available envelope.
You can also contribute on our website (www.thefortministry.com) by following our giving link.
We are excited to see how God will move on your behalf as you trust Him to provide your Faith Promise gift.
Baby Bottle Boomerang Ends Sunday
We want to thank those who took a baby bottle home and filled it with coins and other cash in order to help fund True Care, an organization that works to help save the lives of unborn children.
The Baby Bottle Boomerang ends this Sunday, February 20, so please return all of your baby bottles to the church and we will get them to True Care.
Thank you for your generosity!
Don't Miss This – Next Week – RSVP Please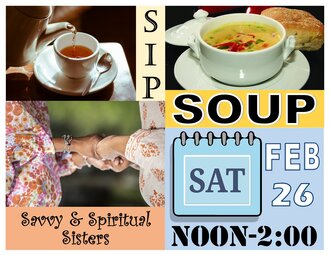 Hey, all you savvy & spiritual sisters, this is for you!
This upcoming women's event will be held next week on Saturday, February 26, from noon to 2:00 PM at the church.
Bring a soup to share or a side dish that will compliment the soup & tea meal.
Please R.S.V.P. by Tuesday, February 22, by emailing the church at connect@thefortministry.com or by calling at 307-234-3678.
Prayer Vigil for "Support the Fort" Campaign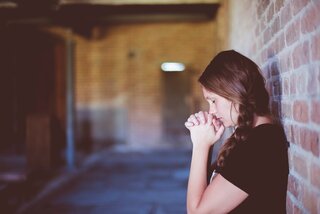 The Prayer Ministry Team at The Fort is organizing a prayer vigil!
It will be for a 24 hour period, beginning Friday, March 6, at 8:30 AM; ending Saturday, March 7, at 8:30 AM.
We will post an invitation on our Fort Ministry group page. (To find this group, go to The Fort Ministry Facebook page, click on groups, select The Fort Ministry group, and click join group.) You just sign up to pray for one or more 10-minute slot/s during that 24-hour period. We will also pass out a sign-up sheet during the next two weeks at church.
If you are not in person at church, just email connect@thefortministry.com and we will get you signed up. Our purpose is specifically to ask for God's provisions as we walk through the "Support the Fort" Campaign. Our hope is for Him to replenish this ministry.
Indoor Garage Sale Coming Up – Reserve Your Spot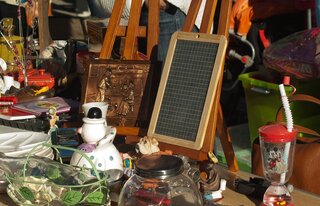 Start now going through your closets, drawers, sheds, garage, and anywhere you may have unwanted items you'd like to sell in our Indoor Garage Sale on Saturday, March 26, from 8:00 AM to 2:00 PM.
If you would like to have a 6' table space (bring your own table) to sell your treasures, please email us at connect@thefortministry.com or call us at 307-234-3678.
We won't charge a space fee, but we ask that you donate 10% of your total sales to The Fort Ministry.
Prayer
"God rescued us from dead-end alleys and dark dungeons. He's set us up in the kingdom of the Son He loves so much, the Son who got us out of the pit we were in, got rid of the sins we were doomed to keep repeating." Col. 1:13-14 (MSG)
Dear God,
Thank you for being my fortress, shelter, and shade. I am unable to love others deeply unless I have received Your unconditional love first. Thank you for rescuing me from the kingdom of darkness. Help me to daily connect to this love. May I be filled to overflowing with this deep love so much that I can't help but pour it out to others.
Cheryl Flores – Prayer Ministry Leader
ABIDE ACQUIRE ADVANCE
Our address is: 4741 W Yellowstone Hwy, Mills, WY 82604, USA