Weekly News
A Place of Grace -June 27
Communion Tomorrow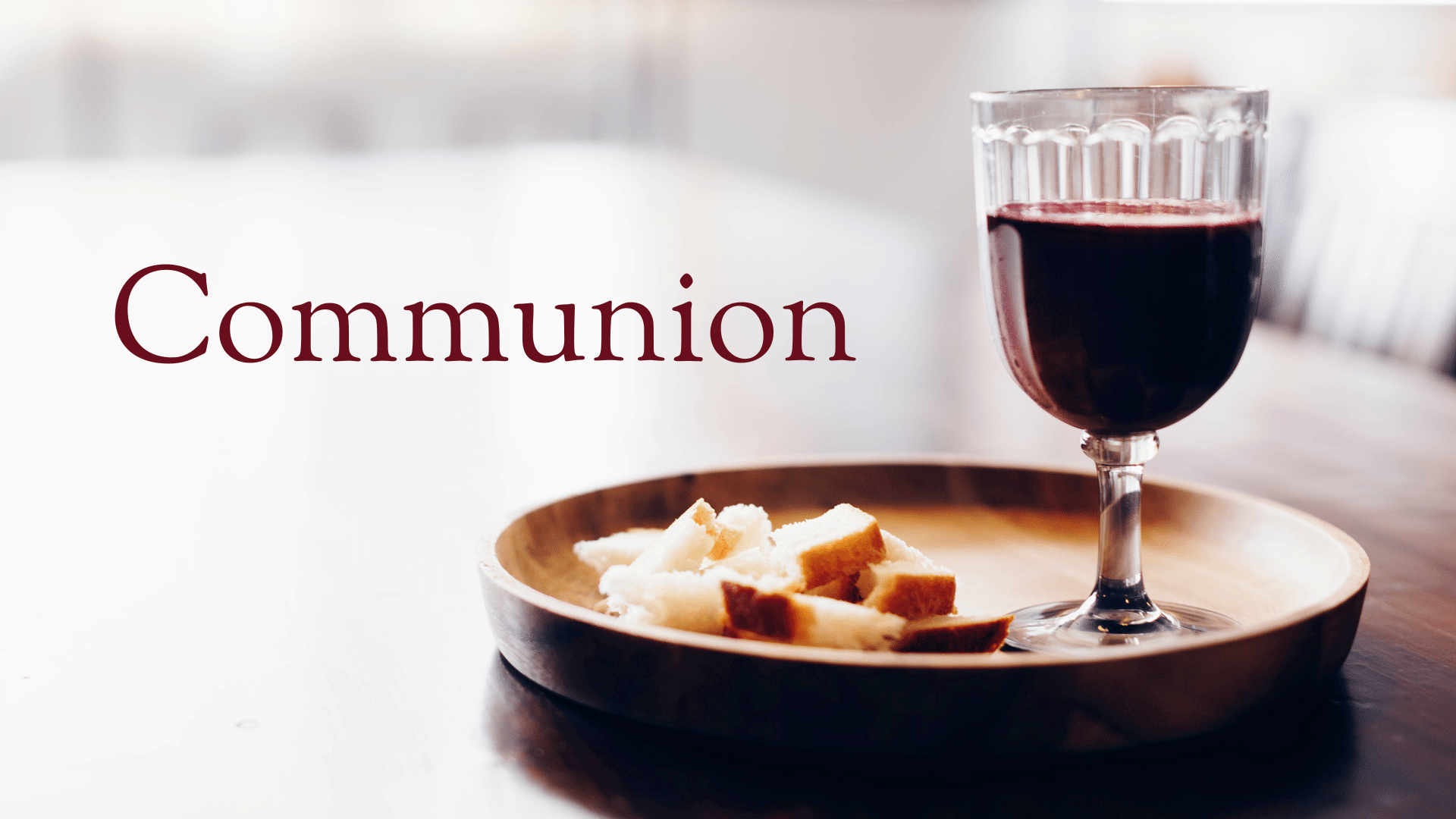 We'll ll be offering communion tomorrow in both services (Sunday, June 28th). Come worship with us and celebrate the resurrection of our Savior!
Evening Send-Off for Caleb & Amelia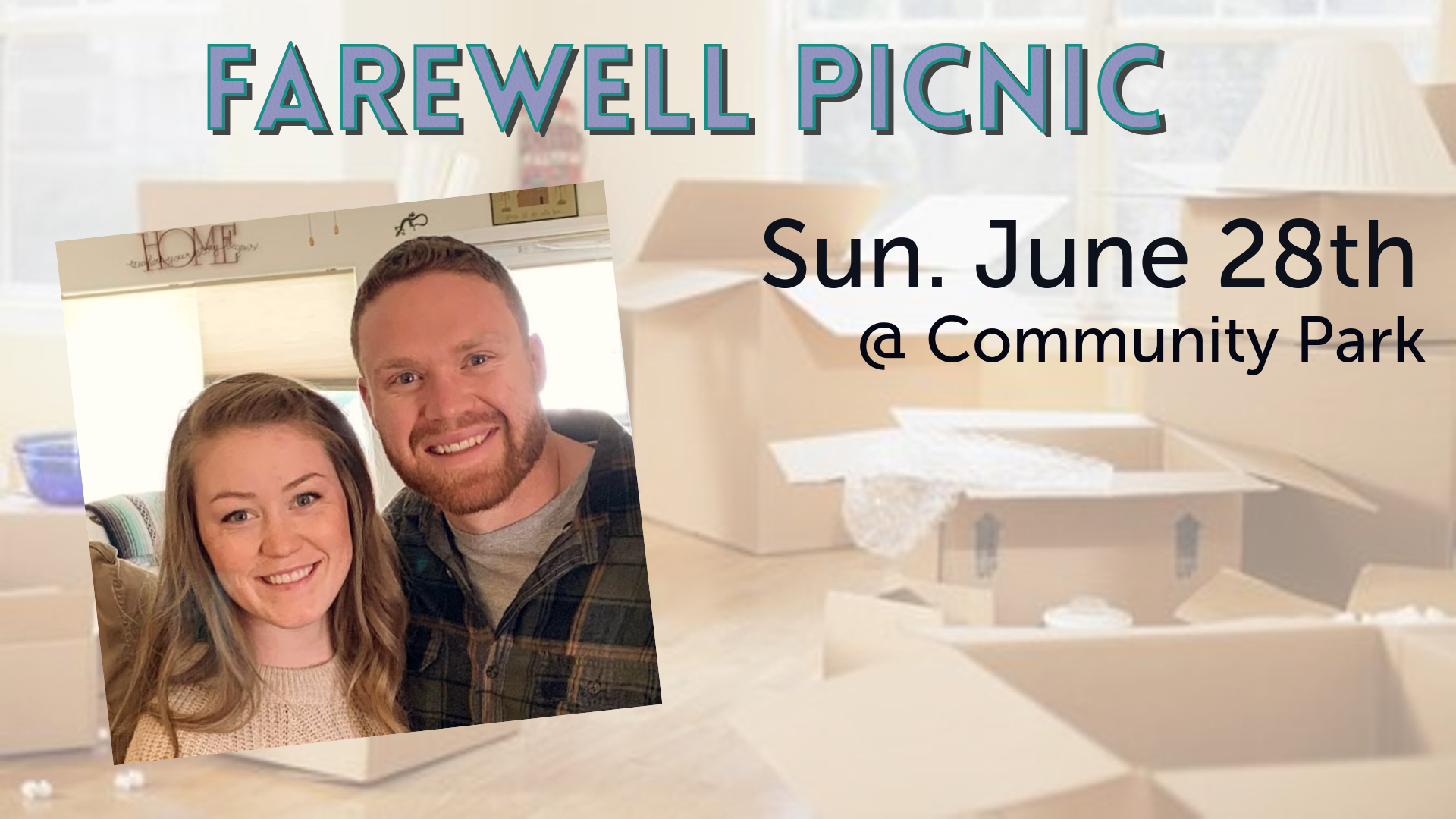 Plan to join us for a picnic to send-off Caleb & Amelia on Sunday, June 28th at Community Park in Battlement. Bring your own dinner and lawn chairs. We'll meet at 6:30p.m.
Grace Children's Library-by Request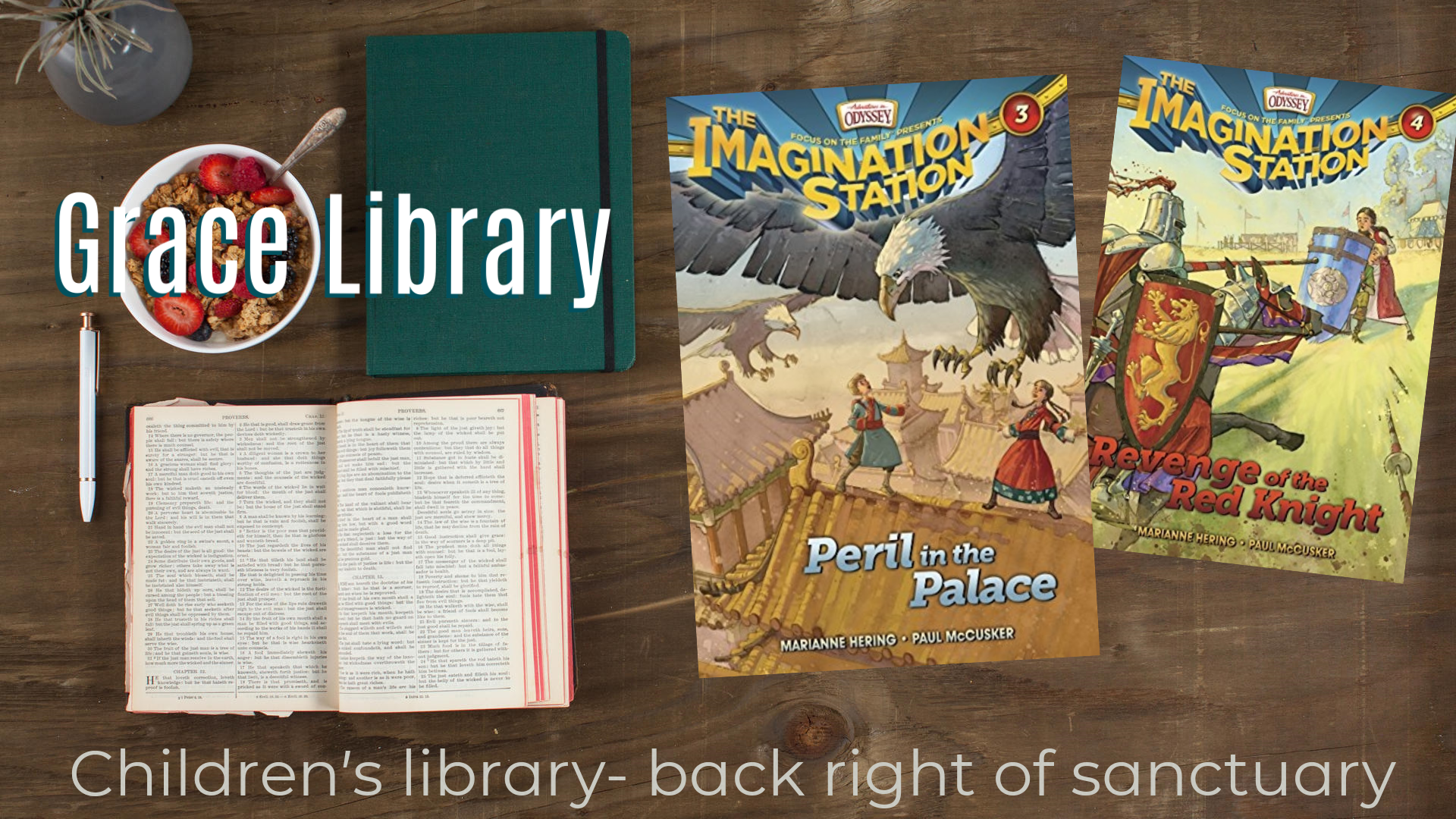 Parents, want a way to encourage your child's faith and do so through historical fiction? Our young reader's have requested we add more in this series. Books 3 & 4 are now on the children's shelf. Click HERE for more details on the first book in the series..
The print library at Grace Bible is back open on Sundays but the media library is open only during the week as we transition back to full "health" as a nation. Come in Tues, Thurs, or Fri., from 10-2 or contact the office (285-9862) or request an item before Sunday and the office can set it aside for you to pick up.
You can browse our library online by clicking HERE: you can also get here anytime by going to the church website at aplaceofgracegbc.com . At the top left triangle menu click: "connect," "resources," and then "search our library"
Forge @ the Park for Farewell Picnic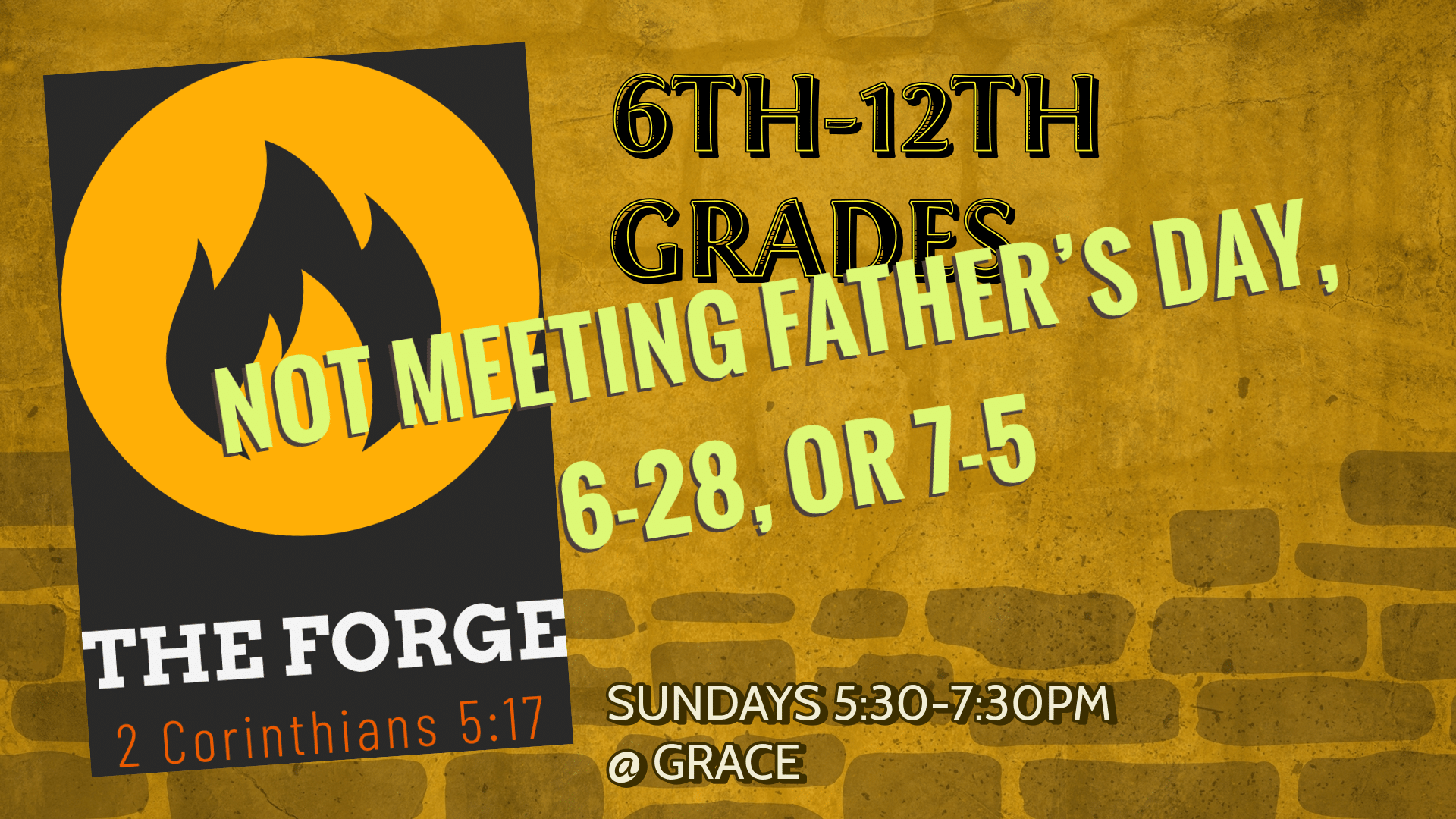 Youth group will be meeting with the whole church family at the farewell picnic at Community park in Battlement at 6:30p.m. Check the church website calendar or youth page for the next scheduled youth group.
Prayer Study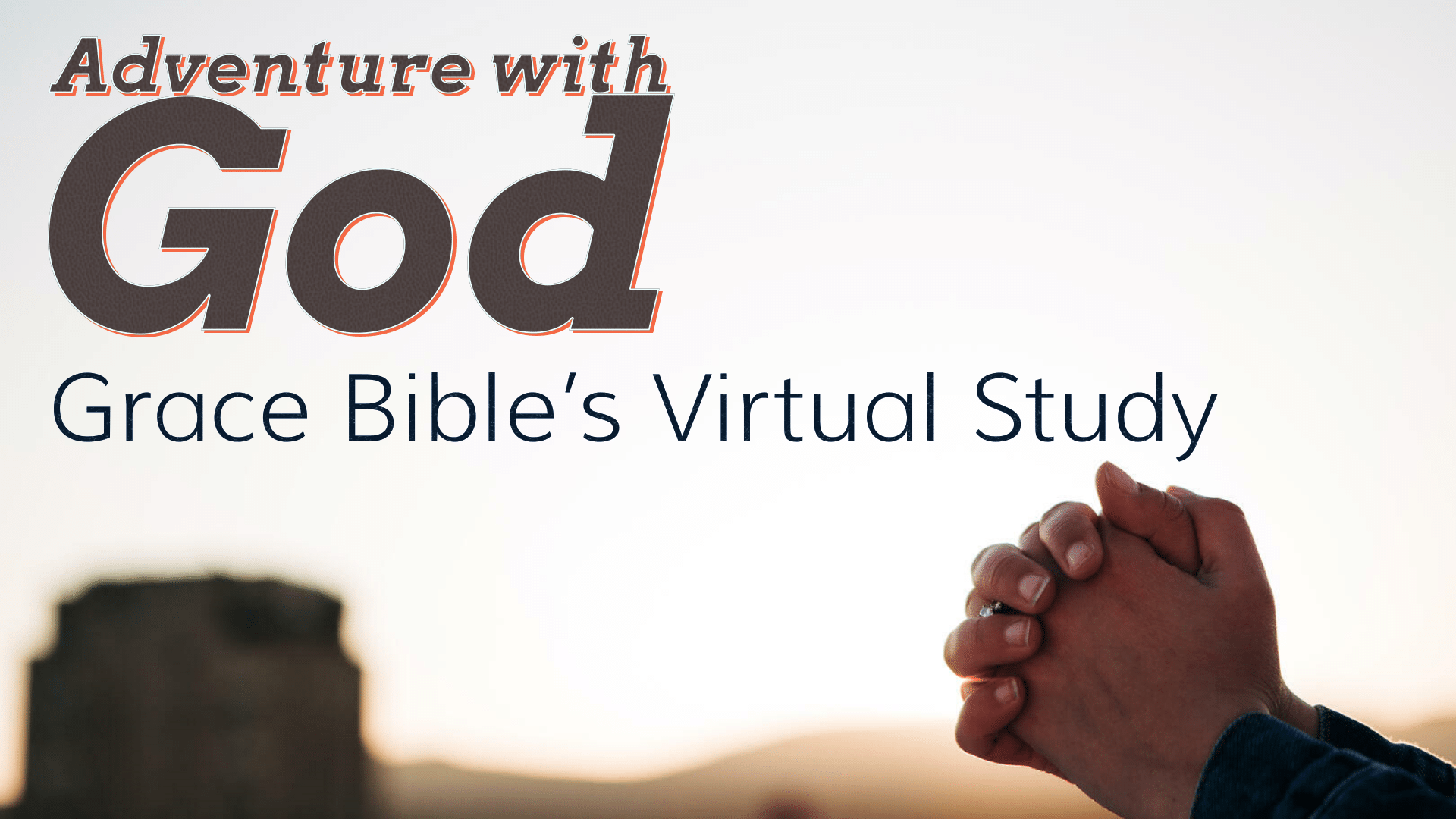 Thanks for the great turn out in doing Grace Bible's virtual study on prayer. See this week's video post HERE.
Online Children's Church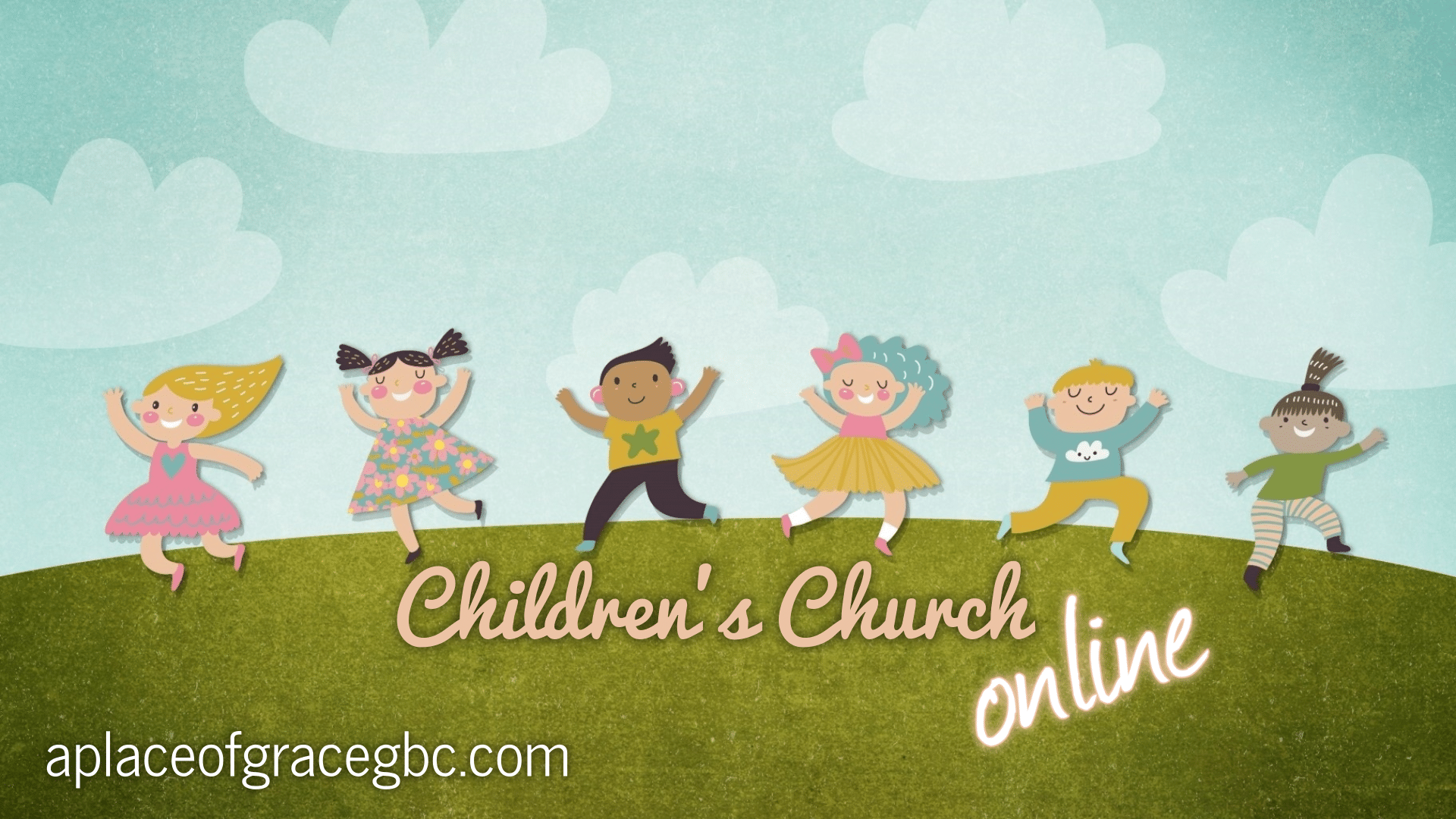 Until we're ok'd to host children's church again, you and your family can check out an online version HERE. (or see the church website)
A PLACE OF GRACE
Our address is: 755 Spencer Parkway