Weekly News
A Place of Grace -August 1
Communion Tomorrow
We'll be sharing communion at both services tomorrow. We have a gluten -free option available for those who need it and individualized portions for safe celebrating. See you in service!
Begin Thinking OP C-C Boxes Now!
With School supplies on sale, this is a good time to begin purchasing items for your shoe boxes this Christmas!
NEW: Short on time? Simply donate $25 and Samaritan's purse will do the shopping and fill your box for you. Click HERE for more information.
Boxes are given to children ONCE in their lifetime and local believers share the Gospel at handout. Don't miss this kingdom opportunity to impact children around the world!
August Food Bank
Grace's August food bank will be Friday, August 21 from 2-4:30p.m. See the website for more information HERE or contact Molly 309-9650 to volunteer to unload the truck, fill boxes, or work the bank.
Missions Update: The Koehn Family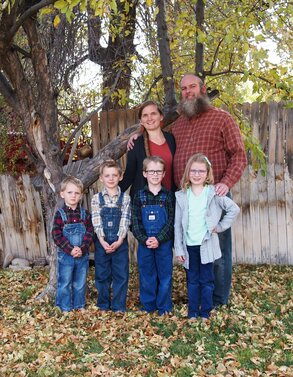 The Kohen family is doing well, but would covet your prayers just the same. See more details HERE...
Library: Thinking Back-to-School
Thinking of homeschooling this fall? Don't miss this new resource om our Grace Library. Click HERE for more details.s..
The print library at Grace Bible is back open on Sundays but the media library (DVD's & CD's) is open only during the week as we transition back to full "health" as a nation. Come in Tues, Thurs, or Fri., from 10-2 or contact the office (285-9862) or request an item before Sunday and the office can set it aside for you to pick up.
You can browse our library online by clicking HERE: you can also get here anytime by going to the church website at aplaceofgracegbc.com . At the top left triangle menu click: "connect," "resources," and then "search our library"
Youth Coffee House
Youth Coffee House for grades 6-12 will be Tues., Aug. 11th from 7-8:30p.m. at Pastor Jed and Lisa's home.
Youth Group
Youth- join us each Sunday night for youth group at Grace!
Prayer Study
The prayer study is over, but we are leaving the videos up in case you need to catch up. The videos are posted HERE.
Online Children's Church
Until we're ok'd to host children's church again, you and your family can check out an online version HERE. (or see the church website)
A PLACE OF GRACE
Our address is: 755 Spencer Parkway