Weekly News
A Place of Grace -October 17, 2020
Grace Bible Movie Night -Nov 15
SO nice to be able to get back together! Join us for a movie night for the whole family and all ages. Also, learn about how you can be bringing your faithlifetv movies into your own home for free. We'll see you Sunday, November 15th from 6:30-8:00pm. (FREE event- donations for popcorn accepted)
Lunch tomorrow @ Grace for Trail Life
Grace is excited to bring this amazing program to Grace. Join us after the second service on October 18 for a fundraising BBQ outside (all food provided) and introduction to this program. See the church website page HERE for more information about Trail Life. Contact Tim Forney if you have questions at 970-270-7116 or e-mail him at traillife@aplaceofgracegbc.com.
Membership Informational Meetings
God calls his church family to be committed! If you haven't considered membership at Grace yet, plan to attend the Oct 18 & 25 2-part information meetings from 1:30-3:30pm. Please let Pastor Jed know you'll be attending by texting 720-810-5800 with how many in your family will be there.
WHAT A SHOEBOX CAN DO
In the Philippines, a young lady named Analyn was raised in poverty and her family could not afford to celebrate birthdays or Christmas. The first gift she ever received was an Operation Christmas Child shoebox from her church. She opened it to find brightly colored crayons, a notebook, and a stuffed animal. "My heart was jumping for joy!" she said. "I felt cared for and loved, knowing there are people who packed a gift that brings joy to me." As she learned more about the Gospel, Analyn gave her heart to the Lord and eventually became a teacher in The Greatest Journey, the discipleship lessons Samaritan's Purse offers for children who receive shoebox gifts. That shoebox not only led to her salvation, but led her to spread the gospel in her own country.
Remember to pray for your box to go to the one God has a plan for. Click HERE if you would like to build a box online this year. Contact Sherri if you have questions: 801-360-7215
FCA Fields of Faith- Nov 1, 2020
(Grand Junction, CO) – Students and their families from the Grand Valley will be joining thousands of other youth and community members on athletic fields across the nation this October/Nov 1st to share their Christian faith with fellow students and community members during the 16th annual national Fields of Faith. This rapidly-growing, Christian faith-based event will be held at more than 500 locations throughout the nation and the world.
More information about Fields of Faith is available HERE. FCA has a new office location so will also hold an Office Open House from 1:00 – 3:00PM. (now located within Downtown Vineyard Church (east wing – Suite #4). We are celebrating our new and expanded office space and welcome all to come and see it!
This year's event will be held in the parking lot of Downtown Vineyard Church that is located at 4th & Grand Ave, Sunday, Nov. 1st and will begin at 3:15PM.
The Best is Yet to Come,
Tina Snover
Free e-book for Oct
If you are a Grace faithlife member, you have access to the faithlife ebook reader. Here is this month's free book. (a $17 value)
With real-life detective stories, fascinating strategies, and biblical insights, Wallace teaches readers cold-case investigative disciplines they can apply to their Christian faith. Forensic Faith is an engaging, fresh look at what it means to be a Christian.
Oct FREE Logos Book
In Interpreting the Pentateuch, Old Testament scholar Peter T. Vogt overviews the major themes of the Pentateuch and offers strategies for interpretation by exploring its genres: law and narrative. Divided into three parts, Interpreting the Pentateuch first provides an overview of the major themes of the Pentateuch. In the second part, Vogt offers resources and strategies for interpreting and understanding the first five books of the Bible by exploring its genres-law and narrative. Finally, Vogt shows that, although the Pentateuch is a collection of ancient texts, it still has contemporary significance. Providing two start-to-finish examples of proper exegesis, he shows that, although the Pentateuch is a collection of ancient texts, it still has contemporary significance.
Children's Church/Nursery is BACK!
Our nursery and children's church is back in-person during both the 9 and 11am services! We will have one large children's church up to grade 3 (so we can distance) in the fellowship hall and nursery in the regular nursery room. See HERE to download and print your registration and health check (per county regulations) for each Sunday your child will attend.
An amazing FREE app for your child...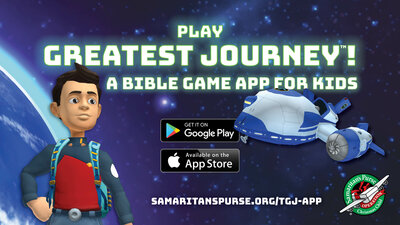 GREATEST JOURNEY is a fun, exciting way for kids to explore the Bible and learn how to follow Jesus! Aboard a time-traveling spaceship that players captain, Greatest Journey gives kids a bird's-eye view of the Old and New Testaments, introducing them to major events in the Bible and focusing on the life, death, and resurrection of Jesus Christ. GREATEST JOURNEY is based on the international discipleship course created by Samaritan's Purse for children who receive Operation Christmas Child shoeboxes and is FREE, with no in-app purchases or advertisements. It's now available (English only) on the Apple App Store and Google Play in more than 140 countries.
FREE Faithlife TV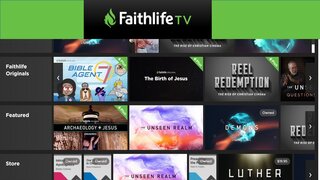 Your faithlife tv membership is free for all regular and plus titles through Grace Bible. If you are not able to watch these, PLEASE contact the office so we can make sure your faithlife settings are correct. We want you to be able to take advantage of all the titles available to you there. (285-9862)
Gifts for Twin Peaks/70 Year Celebration
Join the 70th anniversary celebration of the Bible focused ministry of Twin Peaks Bible Camp on Saturday, Oct. 17th at the camp from noon-3pm. See the bulletin board for more information.
Grace Library: Helping Your Hurting Kid
These are stressful days for children. This new title gives practical tips for helping your child mature and heal in the midst of their challenges. See HERE for more details on this week's new title.
The print library at Grace Bible is back open on Sundays but the media library (DVD's & CD's) is open only during the week until we reopen the fellowship hall on Oct 4. Come in Tues, Thurs, or Fri., from 10-2 or contact the office (285-9862) or request an item before Sunday and the office can set it aside for you to pick up.
You can browse our library online by clicking HERE: you can also get here anytime by going to the church website at aplaceofgracegbc.com . At the top left triangle menu click: "connect," "resources," and then "search our library"
Our Grace Bible Church app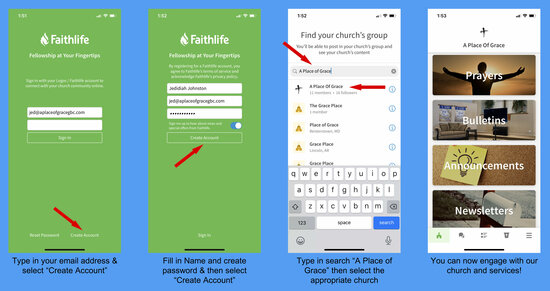 Want to stay caught up with what's happening at Grace? See this...
Youth Group
Youth- join us each Sunday night for youth group at Grace. Don't forget your mask. Check out the youth page on our website HERE
Oct. Youth Coffee House
Download
Coffee plus other drinks- a casual game and hang-out time for 6th-12th grades.
Wednesday, October 21st  •  7:00–8:30 pm (MDT)
A PLACE OF GRACE
Our address is: 755 Spencer Parkway/PO Box 6248