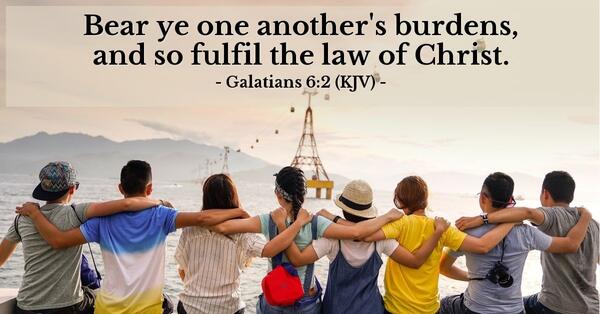 Wednesday Newsletter
Zoom Link Attached
Zoom Link
I sincerely hope you will decide to join us tonight for our study in Acts. We are in person and on zoom @ 7pm.
slbcofdanville@comcast.net is inviting you to a scheduled Zoom meeting.
Join Zoom Meeting
https://us02web.zoom.us/j/8010365039?pwd=Q2dEOXg4SlFJMVN3NXJCTGVxRDMwUT09
Meeting ID: 801 036 5039
Passcode: 491EmY
Let the September Emphasis Begin!
Welcome to Day One to of our emphasis month. Today we can support each other by taking time to pray through the prayer list from this past Sunday: (I have added some updates to them since Sunday)
Pastor:
Nathan Elliott is the son-in-law of a friend. Nathan has covid, and is on a vent. (spoke to my friend and Nathan is awake & doing some better).
Thomas Huffman who is Trish Huffman & Frieda Robertsons brother-in-law. He also has covid and is on a vent. His oxygen is very low.
Richie Honeycutt - a pastor hospitalized with covid (on the verge of being put on a vent)
Matherly family is at home practicing contact tracing
Jennifer Tarr Robertson (her grandfather passed away) (note: we have two Jennifer Robertsons: I usually refer to Jennifer the mother of Caleb & Byron as Jennifer Robertson; and Jennifer the mother of Kindle as Jennifer Tarr Robertson).
Faye Evans: she is caring for one of her sons, and needs God's to strengthen & encourage her during this time.
Linda Edwards
Missed church Sunday due to a migraine
Linda Hill
Her sister-in-law has a serious kidney stone causing her to need a stint and was admitted to hospital. (She home and doing some better)
Christie M.
concern for our nation
unspoken prayer request (asking church family to help her pray for)
Just before publishing this newsletter Christie heard from a co-worker she had asked prayer for in the past. They wanted to thank her for prayer, and let her know their FLMA has now been approved (previously it had been rejected). Even though you may not remember this request your prayers made a difference.
Alice Robertson
Tommy Gaulden was overheated while working last week. He is recovering now. (Tommy is better)
Brandon & Jennifer
Still recovering from Covid, they get very fatigued quickly and is a challenge to get back to work.
Sandra Tanksley
Salvation of family members
Family members have special needs for God to work
June Hill
Sad news: the woman (Amanda) who had covid and was the mother of Oliver (the newborn in ICU, has passed away. Oliver is doing better but still needs prayer, and now he will have to be raised without his mother.
Polly Adkins - praying for God's will
co-worker who lost house in a fire this week
Jeanie Keen
Oadie foot still has not healed
Tonya Barker who had the lung transplant
Darlene Holcomb
Her blood pressure issues
Pual's health issues
Austin Keith (cousin) deployed in Navy
After you have prayed through the prayer list please take a moment to pray for:
pray for God's protection from our enemies attack on our church family.
pray we will be successful in September with supporting and reinforcing each other!
Thank you so much and we pray you have a good day.
Welcome to Shining Light Baptist Church of Danville
Our address is: 2815 Blairmont Dr, Danville, VA 24540, USA