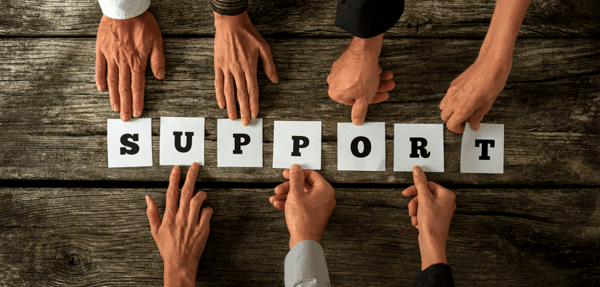 Success
Thank you for making our September emphasis a success. We referred to our emphasis as: Support and Reinforce. Over the four Sundays we shared our feelings of anxiety, stress, depression, and/or anger. We also shared some of our special prayer request. Then we took time to pray specifically for one another.
You helped make our emphasis a great success by your willingness to share and allowing us to know you better. Furthermore we are grateful for everyone who has reached out and/or prayed for each other during the weeks.
Together we can continue making progress and creating a culture where we enjoy the support of family and friends.
Galatians 6:2
SLBC has adopted Galatians 6:2 as a theme verse for our ministry. One goal is for us all to memorize the verse. "Bear ye one anothers burdens, and so fulfill the law of Christ."
Our prayer is that we all live out the truth of this verse and come to know what it means to fulfill the law of Christ.
Wednesday Bible Study
There are now three ways to share our bible study on Wednesday.
2 pm in person service
7 pm in person or zoom
Join us at one or more of these times.
slbcofdanville@comcast.net is inviting you to a scheduled Zoom meeting.
Topic: slbcofdanville@comcast.net's Personal Meeting Room
Join Zoom Meeting
https://us02web.zoom.us/j/8010365039?pwd=Q2dEOXg4SlFJMVN3NXJCTGVxRDMwUT09
Meeting ID: 801 036 5039
Passcode: 491EmY
Welcome to Shining Light Baptist Church of Danville
Our address is: 2815 Blairmont Dr, Danville, VA 24540, USA