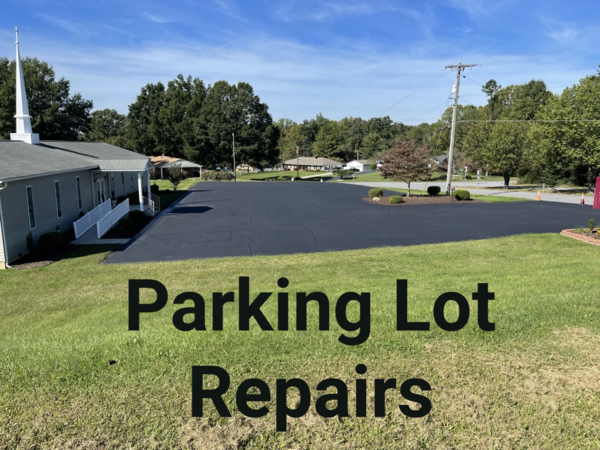 Weekly Newsletter
10/17/21
Parking Lot
As you can see the parking lot repairs are coming along nicely. Once again we say thank you to all who donated and made this project a success. Without your help we would not be able to keep our building and grounds up. We also want to thank our God for supplying you with the means to donate and support His work. The repairs are bigger than you see, because they testify to our commitment and tell our community there is an active church they can count on.
Southside Thanks you
Last week we shared some of the ways we are investing in our community through Southside Elementary school. This week we received two different THANKS YOUS from staff there. The first was a card from a teacher and the second is an email I will post below. Both seem to stress the same sentiment "Thank you for making a difference". I hope you are seeing that SLBC is making a difference in our community. Take pride in our ministry and help us continue to find ways to make a difference in our community. Here is the email from the student counselor thanking you for helpign with an anti-bullying project.
We are so grateful for our Shining Light Baptist family that supports us nonstop! Because you all supported my crazy request for boxes of sidewalk chalk this year, 4th and 5th graders were able to create beautiful Kindness Sidewalks at both of our entrances, our walkway to the playground, and our walkways between buildings. I wish you could have heard the oohs and ahhs from our younger students and our big kids were so excited to be a part of this. Many said, "This was the best day ever!". This was part of the counseling lesson for Bullying Prevention Month.
We are so grateful for your unending support! You are making a difference!
-Lauren Horne
Welcome to Shining Light Baptist Church of Danville
Our address is: 2815 Blairmont Dr, Danville, VA 24540, USA