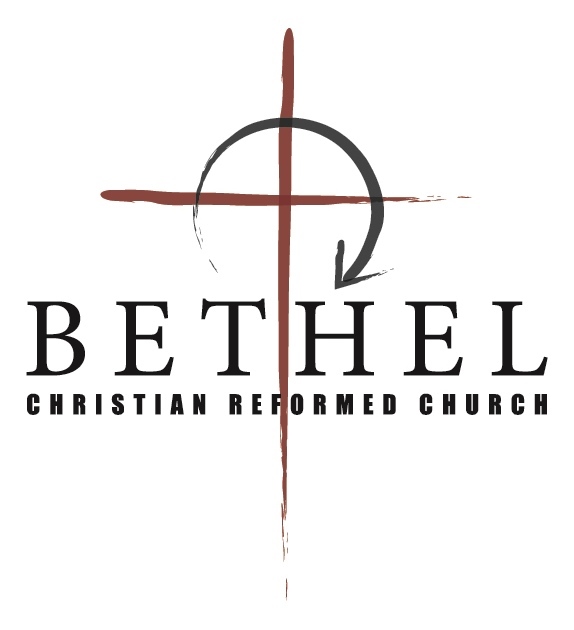 Church Bulletin
Sunday, December 8, 2019
Morning Worship 10:30am
Pastor Steve Van Noort
Gathering to Worship
Prelude: "Variations on 'On Jordan's Bank the Baptist's Cry'" (PH 327)
arr. M. Burkhardt
* Call to Worship
* God's Greeting
* Time of Praise "Come Thou Long-expected Jesus" PH 329:1-4
"Angels We Have Heard On High" PH 347:1-3
Advent Candle
Reading and Lighting the Advent Candle
Song of Response: "Infant Holy, Infant Lowly" PH 353:1-2
Offering
Congregational Prayer
Offering for General Fund
Offertory: "O Come, O Come Emmanuel" arr. A. Wyton
Prayer of Blessing for the Children
God's Word
* Song of Preparation: "How Long O Lord"
* Scripture: Revelation 4:1-11 (p. 1212)
Message: "Somewhere In The Rainbow"
Prayer
* Song of Response: "Once In Royal David's City" PH 346:1-3
Closing
* Benediction
* Doxology: "Once in Royal David's City" 4-5
* Postlude: Brightest and Best of the Stars of the Morning" W. Wold
Organist: Marilyn Kooiman
Pianist: Elaine Vos
Trumpets: Mark Tennant, Les Mulder
Horns: David & Elaine Vos
Readers: Dick & Carol Drost
Evening Worship 6:00pm
Pastor Steve Van Noort
Gathering to Worship
Prelude
Welcome & Opening Prayer
* Songs of Praise: "God Himself Is With Us" PH 244
"What Child is This" HFG 180
Offering Our Prayers and Gifts
Time of Prayer
Offering for World Renew Disaster Response Services
Offertory
Hearing God's Word
* Song of Preparation: "By Faith"
Scripture: Revelation 4:9-11 (p.1212)
Message: "Casting Our Crowns"
Prayer
Q & A Discussion Opportunity
Closing
* Benediction
* Doxology: "Joy to the World! The Lord is Come" PH 337
* Postlude
Pianist: Laura Te Velde
Our Church Family
CONTINUE TO REMEMBER Sue Meenderinck as she was hospitalized with pneumonia for several days and is now recovering at home.
PLEASE PRAY for Joan Smits who recently broke her knee.
THANK YOU: The day before Thanksgiving we received a bouquet from an anonymous person whom we were told has been doing this for others in our congregation as well. To that person we say thank you! May God bless you for your thoughtfulness and kindness to others. ~Pete and Jo Mans
Announcements
BETHEL COUNCIL: Please pray for our council as the newly elected members will join them at their meeting tomorrow night.
THE GIVING TREE is ready for you to take a tag from and buy a gift for our friends at the Maberry Camp. Wrap your gift and tape your tag securely on the outside. Please have them back by next Sunday, December 15. Thank you! Any questions please talk to Marv Apol or Marilyn Haak.
IN LIEU of gifts using the angel tree, the Amor Viviente and Bethel youth groups are partnering to adopt families in our community who are in need. We are asking our congregations to donate grocery gift cards or cash to buy groceries for these families. The Amor Viviente group will deliver the food. A large brown envelope marked gift cards and cash for struggling families, will be on the library table. Thank you for your generosity and love for others.
SHINE: We will have our annual mall hunt this Wednesday. Please meet at the youth house at 6:30 pm.
GEMS: Monday, December 16 will be our Christmas party! Bring a plate of goodies or treats to share, dress "Christmasy" and come ready for fun! It's a great night to invite a friend too. See you at 7:00 in the fellowship hall!
NEW CARE GROUPS: A list of the 2020 care groups is in your church mailbox today.
PLEASE JOIN US for a social time downstairs after the Candlelight Service Sunday evening, December 22. Please bring a plate of goodies to share.
COFFEE MUGS NEEDED: Are your cupboards full of coffee mugs? If so, the Lighthouse Mission can put them to good use. During December we will have a collection box in the foyer for mugs as well as hats, gloves, deodorant, razors, lip balm and puzzle books which are also needed. Thank you.
HOLIDAY SPECIAL SERVICES:
• December 15 (Sunday) 6:00 pm – Joint CRC Christmas Service at Third CRC
• December 22 (Sunday) 6:00 pm – Sunday School Program and Candlelight Service
• December 25 (Wednesday) 10:00 am – Christmas Morning
• December 31 (Tuesday) 7:00 pm – Old Years Communion Service
PLEASE REMEMBER members of our Bethel family that are unable to worship with us regularly.
Let us get to know you!
Please take a moment to send us your information so that we may stay connected with you. Your information is carefully managed and protected.
How did you hear about us?