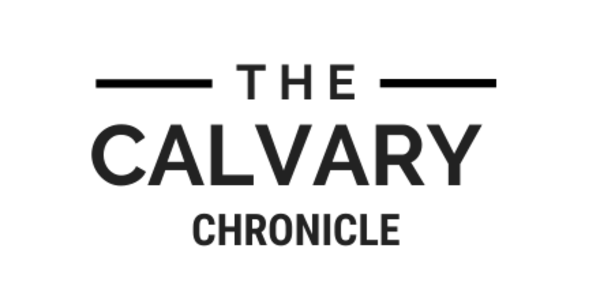 This Week at Calvary
This Week's Readings
Week 2
Genesis 16-18; Mark 6
Genesis 19-20; Psalm 1; Mark 7
Genesis 21-23; Psalm 107; Mark 8
Genesis 24-25; Psalm 4; Mark 9
Genesis 26-27; Mark 15
Prayer List
Erline Ward - Encompass Rehab (Seawright Dr)\
Sandy Tanner (Per Jackie Davis, from Milledgeville, no family) - Memorial, ICU #7
Ron Formby - At Signature Health for rehab
Sally Ernst
Jackie Alderman
Life Action is coming...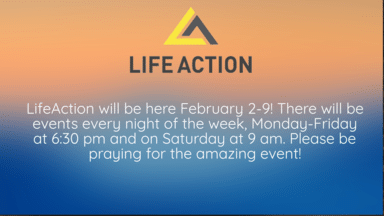 Introducing Name-Tag Sundays!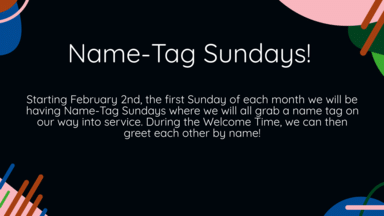 Join the Security Team!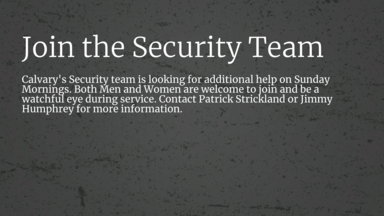 You can contact the church office for Patrick's or Jimmy's contact information.
This Week's Blog
Psalm 1: Who are You Delighting in?
By Jacob Mock
This week our Bible reading program brings us to Psalm 1, which is very timely for us as we start a new year. Psalm 1 begins with some practical advice: "Blessed is the man who walks not in the counsel of the wicked, nor stands in the way of sinners, nor sits in the seat of scoffers; but his delight is in the law of the Lord, and on his law he meditates day and night." These verses bring on a few questions: Am I spending most of my time around godly people? Who/what am I being influenced by? Do I love the Word of God? How much time do I really spend in God's Word?
The Psalmist makes a clear connection between godly counsel/reading God's Word, and being blessed. No, this is not prosperity gospel. The Psalmist is not saying if you read the Bible and have godly friends then blessings will fall from the sky. Maybe you're asking, "If that's the case, then what's the blessing?" Let's take a look at verse three. "He (the one whose delight is in the law of the Lord) is like a tree planted by streams of water that yields fruit in its season, and its leaf does not wither." A tree needs water in order to survive, right? Well, a tree planted beside a stream of water has a constant source of life. The roots are constantly taking nutrients from the water and spreading it to the rest of the tree, which brings life! The same is true for a person who loves the Word of God and spends time reading it! Just like a tree needs water, we need God. Deuteronomy 8:3 says, "Man does not live by bread alone, but man lives by every word that comes from the mouth of the Lord." Do you almost feel like a tree withering away? Do you feel worried, angry, desperate, or like there's no more gas in the tank? Open the Bible. Hear what God is speaking to you through His Word.
Let's look at the word "blessed" from verse one again. It carries the meaning of a deep joy and contentment in God. What brings you joy and contentment? Where are you searching for these things? Maybe in your job, your spouse, television, school, books, sports; think about it. You won't find true joy and contentment in any of those things—they are only found in God.
My prayer for all of us at Calvary Baptist Temple is that when 2020 is over, we can look back on the year and see that we delighted in God and His Word. I pray we spend more time meditating on the Scriptures this year than any other year so far. I pray that when we face trials this year we will stand firm on God's Word and trust His promises to us. Church, let's do this together this year.
Connecting People to Jesus by Sharing Life Together.
Our address is: 4625 Waters Ave, Savannah, GA 31404, USA