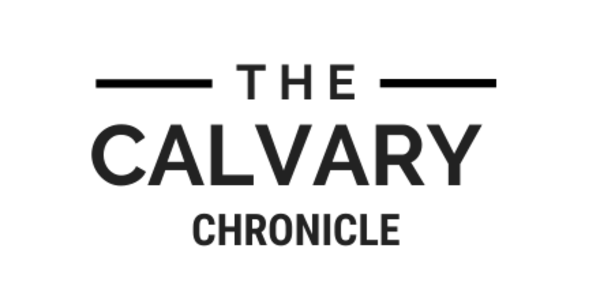 This Week at Calvary!
December 28, 2020
This Week's Readings
Week 52
Job 28-30; Revelation 18
Job 31-33; Psalm 102; Revelation 19
Job 34-36; Revelation 20
Job 37-39; Psalm 103; Revelation 21
Job 40-42; Psalm 150; Revelation 21
Mark Your Calendars!
This Week's Blog!
Luke 10: The Good Samaritan
By Chris Watson
Whew! What a year. The week between Christmas and New Year's is always an interesting one isn't it. The whirlwind of activity surrounding Christmas has died down, many are off work, kids are off school and oftentimes we find ourselves reflecting on this past year and looking ahead to what the new year will bring us. We make resolutions, build new calendars, and spend time with family and friends (Covid-friendly). As I reflect on the year 2020, the common word that I have heard people around the church world use is revival. Prayers for a revival of our nation, a revival in our churches, and a revival in our youth. I think about what it would look like to see revival happen here and I look to the teaching of the Good Samaritan found in Luke 10:25-37.
The question that is raised by the man who is an expert in the scriptures is this: Who is my neighbor? You see the man understands what the scriptures say, but he is struggling with what they mean in practical application. So Jesus directs him, with the teaching of the Good Samaritan. As a Jewish man is traveling, he is attacked, robbed, and left for dead. As he is lying there, three different people come by with the opportunity to help. Starting in verse 31 it says, "A priest happened to be going down the same road, and when he saw the man, he passed by on the other side. So too, a Levite, when he came to the place and saw him passed by on the other side. But a Samaritan, as he traveled, came where the man was; and when he saw him, he took pity on him." The Samaritan, whose culture would say to be an enemy to the Jewish man, cares for him, pays for him, and promises to return again to take on whatever additional cost is accrued.
As we look at the three men in the story, I believe there is an extremely important lesson about who God wants us to be as those that claim the name of Christ. You see the first two men are so caught up in their status, occupation, and religion that they have lost relationship with those hurting around them. This year, the pains of those around us have become ever more evident. As this exchange is ending Jesus asks the man who was the neighbor. The man replies, "The one who had mercy on him." The charge for us is the same as the charge that Jesus gave to this expert in the law, "Go and do likewise."
Missionary of the Week!
Kevin and Julie Cody serve as NAMB missionaries in Bloomington, IN. This area has a population of 1,975,877 residents and 72.3% of the population is considered lost. There is 1 SBC church for every 17,182 residents. Pray that God will send church planters and establish healthy churches.
Connecting People to Jesus by Sharing Life Together.
Our address is: 4625 Waters Ave, Savannah, GA 31404, USA