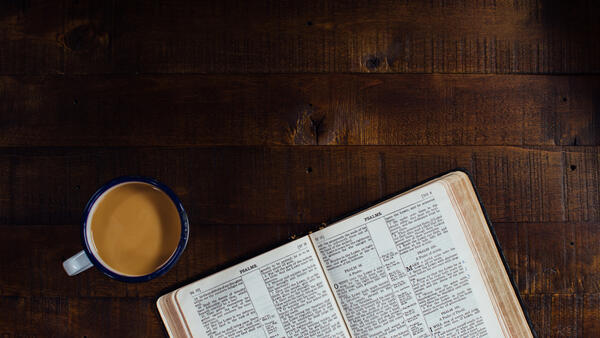 From the Pastor's Desk
Plan for Reopening
Summary
Begin to re-open gathering at the church building, with an "open-doors" time scheduled several times each week, and begin forming small groups to meet throughout the week.
SBC Family:
We have been given permission by our president to begin the process of re-opening our church facilities for group meetings. Although this is exciting in some respects, we must also keep in mind that there are still very real concerns to be handled.
As a result, the church's leadership has assembled a plan of action for the re-opening of the building; this plan will be outlined below. We feel that we must remind everyone that this does not mean that we are "back to normal". I (Pastor Mike) have been in contact with our village mayor this week, and he has agreed that, as long as we are observing the social-distancing guidelines, and observing the requirements for PPE (Personal Protection Equipment), that we may begin meeting in groups of 10 or fewer people.
As we prepare to begin meeting together again, we have several recommendations that we ask for you to observe.
If you are unsure of whether you should begin meeting again for any reason, please do not act against your conscience; do not join a small group until you are ready to do so in good conscience.
If you have been sick within the last 48 hours, please do not plan to attend any meetings. If you have been sick within the last 10-14 days, or if you are considered to be at-risk because of your health, please consider remaining home until you have recovered for that time period.
Please do not plan to share food with others meeting in your group; bring your own snacks.
With these things in mind, please read the outline of our planned re-opening, and plan accordingly:
The Leadership Team of Summit Bible Church is proposing the following plan for the reopening of our church based on Illinois' Phase 2 – Phase 3 guidelines.
Please note that only designated areas of the building will be accessible and we ask that while in the building face mask be worn at all times. Though SBC will have masks available to those arriving without one, we ask that you plan to provide your own if you are able. We also ask that everyone respect the CDC's social distancing guidelines (6-12 feet) while in the church building and on church property.
Beginning on May 24th, 2020, on Sundays, Tuesdays and Thursdays from 10 AM to 12 PM, SBC will be open to those that wish to spend a time of quiet reflection and prayer in the church Sanctuary. In order to adhere to social distancing guidelines, there will be designated seating areas as well as a limit of ten people in the building at one time. Entrance will be through the double glass doors on the South side of the building, and only the church Sanctuary will be accessible. We ask that while in the building socializing be kept to a minimum. Additionally, if you are willing to commit to acting as a doorkeeper during one of these days, please contact Pastor Micah to volunteer.
Small groups of ten or fewer will be formed for during the week Bible study and prayer. The Adults' Sunday School Room will be available for any group wishing to meet at the church; each group will meet in on its predetermined day and time. We ask that food and refreshments not be served during these gatherings. If you wish to be placed into a small group please contact one of the following: Pastor Micah, John Borgeaud, Jorge Barcenas or Juan Garza. You may also call the church at 708-458-1559. Each small group will have a designated leader; once you have been assigned to a small group, your leader will contact you with further information on when and where to meet.
There are higher expectations of cleanliness during this time; because of this, we will have disinfecting products on hand at each gathering. If you are the last person leaving the church, please take a couple extra minutes to wipe down common-usage surfaces (for example: doors & door knobs, seat backs, toilet handles, table tops).
We are all incredibly excited to begin gathering again!
But our goal as a witness to our community is not simply to gather together for our own sake. With this next step, we will be making a very big statement to our community; and we want to make a statement that not only shares our peace and hope, but also proclaims how much we care for the safety of our community.
In Christ,
Pastor Micah Windle & Leadership Team
Plan de Re-Abrir
Resumen
Comenzar a reabrir la reunión en el edificio de la iglesia, con un tiempo de "puertas abiertas" programado varias veces cada semana, y comenzar a formar pequeños grupos para reunirse durante la semana.
Familia SBC:
Nos ha dado permiso nuestro presidente para comenzar el proceso de reapertura de las instalaciones de la iglesia para las reuniones de grupo. Aunque esto es emocionante en algunos aspectos, también debemos tener en cuenta que todavía hay preocupaciones muy reales que deben ser manejadas.
Como resultado, el liderazgo de la iglesia ha reunido un plan de acción para la reapertura del edificio; este plan será delineado a continuación. Creemos que debemos recordar a todos que esto no significa que "volvamos a la normalidad". Yo (el Pastor Mike) he estado en contacto con el alcalde de nuestra aldea esta semana, y él ha acordado que, siempre y cuando observemos las directrices de distanciamiento social, y observemos los requisitos para el equipage de protección personal (EPP), podemos empezar a reunirnos en grupos de 10 o menos personas.
Mientras nos preparamos para empezar a reunirnos de nuevo, tenemos varias recomendaciones que les pedimos que observen.
Si no están seguros de si deben empezar a reunirse de nuevo por cualquier razón, por favor no actúen en contra de su conciencia; no se unan a un grupo pequeño hasta que estén listos para hacerlo en buena conciencia.
Si ha estado enfermo en las últimas 48 horas, por favor no planee asistir a ninguna reunión. Si ha estado enfermo en los últimos 10-14 días, o si se considera que está en riesgo debido a su salud, por favor considere quedarse en casa hasta que se haya recuperado por ese período de tiempo.
Por favor no planee compartir comida con otros que se reúnen en su grupo; traiga sus propios bocadillos.
Con estas cosas en mente, por favor lean el esquema de nuestra reapertura planeada, y planifiquen en consecuencia:
El Equipo de Liderazgo de la Iglesia Bíblica Summit propone el siguiente plan para la reapertura de nuestra iglesia basado en las pautas de la Fase 2 - Fase 3 de Illinois.
Por favor, tenga en cuenta que sólo las áreas designadas del edificio serán accesibles y le pedimos que mientras esté en el edificio lleve una máscara facial en todo momento. Aunque la SBC tendrá máscaras disponibles para los que lleguen sin ellas, les pedimos que planeen proveer las suyas propias si pueden. También pedimos que todos respeten las pautas de distanciamiento social del CDC (6-12 pies) mientras estén en el edificio de la iglesia y en la propiedad de la iglesia.
A partir del 24 de mayo 2020, los domingos, martes y jueves de 10AM a 12PM, el Santuario estará abierto a aquellos que deseen pasar un tiempo de reflexión y oración en silencio en el Santuario de la iglesia. Con el fin de adherirse a las directrices de distanciamiento social, habrá zonas de asientos designadas, así como un límite de diez personas en el edificio a la vez. La entrada se hará a través de las puertas de doble cristal en el lado sur del edificio, y sólo se podrá acceder al Santuario de la iglesia. Pedimos que mientras se esté en el edificio la socialización sea mínima. Además, si está dispuesto a comprometerse a actuar como portero durante uno de estos días, por favor contacte al Pastor Micah para ofrecerse como voluntario.
Se formarán pequeños grupos de diez o menos para el estudio de la Biblia y la oración durante la semana. El salón de la escuela dominical para adultos estará disponible para cualquier grupo que desee reunirse en la iglesia; cada grupo se reunirá en su día y hora predeterminados. Pedimos que no se sirva comida ni refrescos durante estas reuniones. Si desean ser colocados en un grupo pequeño, por favor contacten con uno de los siguientes: Pastor Micah, John Borgeaud, Jorge Bárcenas o Juan Garza. También puede llamar a la iglesia al 708-458-1559. Cada grupo pequeño tendrá un líder designado; una vez que se le haya asignado un grupo pequeño, su líder se pondrá en contacto con usted para darle más información sobre cuándo y dónde reunirse.
Hay mayores expectativas de limpieza durante este tiempo; debido a esto, tendremos productos desinfectantes a mano en cada reunión. Si eres la última persona que sale de la iglesia, por favor, tómate un par de minutos extra para limpiar las superficies de uso común (por ejemplo: puertas y pomos de las puertas, respaldos de los asientos, manijas de los baños, tapas de las mesas).
Estamos todos increíblemente emocionados de empezar a reunirnos de nuevo!
Pero nuestro objetivo como testigos de nuestra comunidad no es simplemente reunirnos por nuestro propio bien. Con este próximo paso, haremos una gran declaración a nuestra comunidad; y queremos hacer una declaración que no sólo comparta nuestra paz y esperanza, sino que también proclame lo mucho que nos importa la seguridad de nuestra comunidad.
En Cristo,
Pastor Micah Windle y el Equipo de Liderazgo
Upcoming Events
Download
Come for an open time of prayer in the Sanctuary. Please keep social distancing requirements in mind, and bring your own mask.
Sunday, May 24th  •  10 am – 12 pm (CDT)
Download
Come for an open time of prayer in the Sanctuary. Please keep social distancing requirements in mind, and bring your own mask.
Tuesday, May 26th  •  10 am – 12 pm (CDT)
Download
Come for an open time of prayer in the Sanctuary. Please keep social distancing requirements in mind, and bring your own mask.
Thursday, May 28th  •  10 am – 12 pm (CDT)
Our address is: 7400 55th Pl, Summit, IL 60501, USA