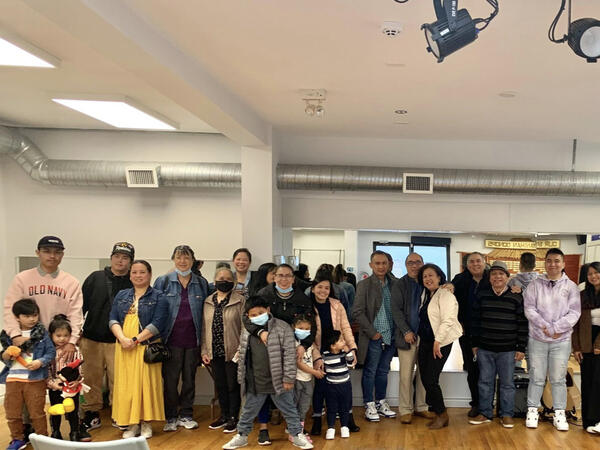 Victoria Campus
Living Hope Christian Church
A New Beginning
Living Hope Christian Church Victoria is a new satellite church of Living Hope Christian Church of New Westminster, BC. We are affiliated under the umbrella of the British Columbia Baptist Conference for the Province of BC and the Baptist General Conference of Canada.
Currently, all of us are first and second-generation,Filipino-Canadians except for several Caucasian guests who occasionally join us for worship. However, we welcome all people from different communities and from other nationalities for us to be a multi-cultural church freely and joyfully worshipping our one and only true God through Jesus Christ our Lord and Savior.
Our continuous prayer is for us to be able to share the gospel of Jesus Christ to as many as we can especially to the new immigrants and help them grow in their spiritual walk with God and also assist them as they establish their careers and their families in this place as they make Canada their new home.
Prayer Points
*Wisdom in reaching out to the new families as they now have extremely busy schedules
*Equipping of leaders for Bible Studies/Cell grouping, wisdom and direction in setting up potential regular meetings/fellowships with existing believers/contacts up-island, protection and good health as we travel.
*Regular Place of Worship. Currently, we meet at the Philippine Bayanihan Centre but it does not have a place for our children for Sunday School Classes.
*Ministry Partners who will pray with us and for us and also GIVE to the ministry here in Vancouver Island.
BRIEF HISTORY
It all started almost 3 years ago before the height of the pandemic. Pastor Jun Torres, Senior Pastor of Living Hope Christian Church in New Westminster came with his wife Sis Malou to visit us in Victoria for a week. While we were talking about ministry and life in general, our discussion led to sharing what God has been impressing in our hearts in reaching out to the people here, especially among new immigrants in Vancouver Island.
Thus, began our prayers and our lengthy, continuous and yet exciting conversations of establishing a satellite church, a fairly new concept of Church Planting, where church partnership/mentoring/unity are all possible to hasten the spreading of the Gospel and establishing a local church where new believers can freely come for worship, grow in their faith, be equipped/discipled and later on be disciplers themselves and a place where they and their families can call their "home-church".
Since then, we started praying for this vision until finally with God's direction, we began our first on-line bible study with 3 families. Then the Lord just added other individuals and couples from other areas up-island.
We continued during the pandemic. As a result, the Lord added more people who came to know Jesus as their Lord and Saviour. What a joy and privilege it has been and continues to be, as we witness men and women in their new-found faith in Jesus Christ and the joy and desire to grow more in their faith!
Recently we started to meet in person for our worship service last April 2022. We currently have 8 families who worship with us regularly. We continue also using zoom "live" for those members from different locations who are joining us every Sunday.
We average 20 persons every Sunday for worship. Ages range from: seniors, young adults (young couples), youth and 7 children for now and 1 infant(8 months old in mother's womb).
By God's grace, we are growing and there is such a great potential for us to grow not only in numbers but also in our spiritual growth.
Partner with us
We ask that you prayerfully consider financially supporting us either one time or on a monthly basis.
E-transfer to donate@livinghopebc.ca (note: Victoria)
Mail a cheque to Living Hope Christian Church @ 333 6th St. New Westminster, BC V4N 5R4 (note: Victoria)
Contact information
Contact: 778-533-7141
Email: allan@livinghopebc.ca
Pastor Allan & Evelyn Yadao
Know God, Find Freedom, Know your Purpose, Make a Difference
Our address is: 333 6th St, New Westminster, BC V3L 3A9, Canada