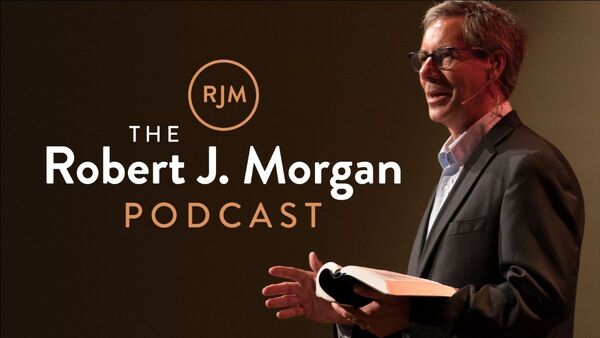 New FREE Resource for Sermon Illustrations & Inspiration
The Robert J. Morgan Podcast
Click to Explore The Robert J. Morgan Podcast
If you've been to Camp Logos or are a subscriber at MP Seminars, you've probably heard me talk about my mentor, Rob Morgan. He taught me exegesis and expository preaching many years ago. In addition to being a sound expositor, Rob is a master at locating and incorporating illustrations into his sermons and books.
So I'm writing to you today to introduce you to Rob's new and FREE weekly podcast which will not only encourage you, but also provide you with stories, quotes, and illustrations if you're a preacher or teacher.
In his first set of podcasts he'll give you a biblical tour through American history. Revisionist historians may try to expunge Scriptural influence from our nation's founding and development -- but as Rob says, no eraser on earth can do that!
I want to encourage all of you to listen and subscribe for FREE. Make notes of Scripture references and use these stories in your sermons and lessons to grab your listeners' attention and to reinforce your points!
Again, this is completely FREE, so enjoy!
- Morris
Our address is: Murfreesboro, TN, USA