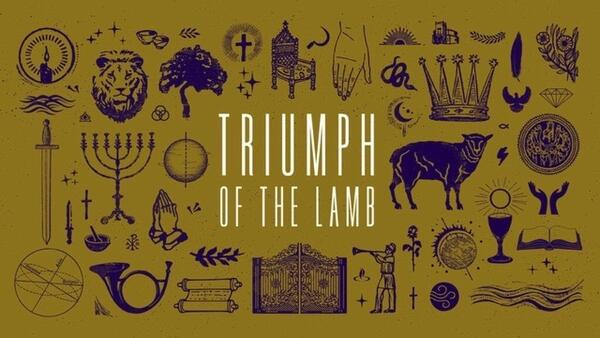 Bridezilla or Bride of Christ?
Hello Church Family:
Take a moment to think of the church today, with all its faults, divisions, ugliness and controversies. Ok, don't stay there too long but, yes, as you know the bride of Christ on earth can frequently be somewhat like a bridezilla. Now go over to Revelation 21, and look at the perfected Bride of the Lamb, adorned with every imaginable precious jewel and covered in the glory of God! So, what happened?
Jesus came back for His bride and perfected her is what happened. Revelation 21, is an amazing reminder that as often as we may be tempted to trash talk church, thinking it is beyond hope and repair, Jesus Christ, the Son of God, is joined together with His bride, His people, the Church. Christ left His Father in heaven to become one flesh with His bride. He is madly in love with His bride. Jesus has a burning affection for His bride. God has a plan for us, His bride, that exceeds our imagination. He has a sovereign plan to glorify and redeem His bride in heavenly brilliance. We will stand together, as His bride, before a holy God, fully forgiven, cleansed, justified and absolutely glorified in our resurrection bodies. We, the bride, will be in our perfected form for a face-to-face relationship with the bridegroom, Jesus Christ, for an eternity.
But what about HIs bride today on earth? Even while Jesus waits for the consummation of the marriage at the marriage supper of the Lamb, He has given His bride His Holy Spirit so that she will know that He has not forsaken her during these difficult times. He wants His bride to know Him and love Him more intimately while she goes through great tribulation and tears on this earth. Jesus continues to richly provide for His bride and pay all of the debts that she incurs. His bride shares in all of His eternal wealth since He has promised that this marriage is eternal. His marriage to His bride is forever and ever and nothing will ever dissolve their marriage relationship. Even while Jesus' bride goes through hardships, insults, persecutions, weaknesses and calamities she is dear to His heart and precious in His sight and united with Him. He cannot get His divine mind off her even in her earthly shortcomings. Nothing can separate her from His love for her. (Romans 8:35-39).
In Revelation 21, Jesus also speaks of His bride like a new holy City Jerusalem coming down out of heaven from God. Jesus is declaring the totality of His bride. His bride does not consist of one believer but a family of believers. An individual believer is not His bride, but we are part of His bride. In our individualized society we may think that "I am His bride" but that is against what Scripture teaches. There is a corporateness of all believers that is His bride. The bride is made up of the glory and the honor of the nations (21:26) - a vast multitude of faithful believers, His Church. We are His bride.
The heavenly bride of Christ is like a holy City Jerusalem where all of victorious faithful believers dwell with Him in perfect communion. The city symbolizes the saints, the people of God. We don't simply live in the new Jerusalem for eternity. We are together the new Jerusalem for eternity. This heavenly, holy city Jerusalem is the Church, the Bride of Christ, made perfect by the grace from God for an eternity.
Are you part of Jesus' bride, His Church?
Do you love the bride of Christ?
Do you treat Jesus' bride as if she is His most loved bride?
Do you talk about Jesus' bride as Christ does, with love and admiration?
Do you serve Jesus' bride as she continues to prepare herself for her wedding day?
Do you encourage Jesus' bride while she is on this earth being mocked and abused?
Do you pray for Jesus' bride as she battles against the spiritual powers of darkness in this world?
Are you a part of the bride of Christ or do you just visit her on occasion?
I look forward to worshipping with you as the Bride of Christ - Steve
Revelation 21:23 And the city has no need of sun or moon to shine on it, for the glory of God gives it light, and its lamp is the Lamb.
Our address is: 180 NC-210, Hampstead, NC 28443, USA