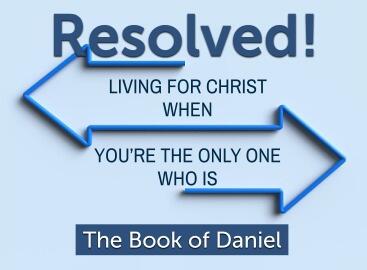 God is Sovereign Over Narcissistic Earthly Kings (and non-kings)
Church family: We have great hope in this truth! There is no such thing as authority that is not under the rule of God the Father. This is what it means to be God. He is sovereign over the whole world and everything that happens in it, including earthly kings. Our Sovereign God is never frustrated, vulnerable or defeated by earthly rulers. God is never backed into a corner where He has to change His plan to do something that He does not want to do when earthly rulers rebel against Him. If anything could happen outside the sovereign will of God, that would make God not sovereign. If God is not sovereign, God is not God. This means that, yes, God is sovereign over every narcissistic earthly king and ruler. Yes, all of them. Every ruler, good and bad, over all time is a servant of God's purpose and plan.
The doctrine of God's sovereignty is the decisive test of what a person thinks about God. What does the truth of God's sovereignty do in your heart and mind? This doctrine usually creates a heart of humility or a heart filled with rebellion. Do you fall down in trust under a sovereign God or do you stand in rebellion shaking your fist at Him yelling "Nooooooooooo, God you are not sovereign over me!"
In the book of Daniel, King Nebuchadnezzar is the perfect story of one who rebels against a sovereign God shaking his fist at God, always living as king of his own domain. King Neb had nothing but his own ideas, his own accomplishments and his own friendship. He was his own god. This is every man and woman's struggle, not just kings. We live as if we are the functional god of our own kingdom while the real Sovereign King, Yahweh, is busy accomplishing His purpose, plan, protection and provision in our life.
King Neb's narcissistic heart was saying, "Is not this great Babylon, which I have built by my mighty power as a royal residence and for the glory of my majesty?" (Daniel 4:30) Is that the declaration of our earthly leaders? Or is it the declaration of our heart? But, great news! What was God's merciful response? God very clearly humiliates Neb! And King Neb responds in repentance, "Now I, Nebuchadnezzar, praise and extol and honor the King of heaven, for all his works are right and his ways are just; and those who walk in pride he is able to humble" (Daniel 4:37).
The humiliation of King Neb was an act of divine mercy! When we rise up as functional gods of our own personal kingdoms and our loving, sovereign God humbles us, that is an amazing mercy for us. He is humbling us to get us to return to his loving Kingship in humility, hope and joy. His sovereign Kingship over our lives is for our constant nourishment and His glory.
And remember! The promise of God's sovereign control over all earthly rulers is the reason why we need to pray for each of them and their humiliation before the Heavenly Sovereign Ruler, Yahweh. May all of the earthly kings come to the same humiliation and repentance on earth before the final judgment and humiliation comes at the Day of the Lord. O' Lord, make that happen today?
I look forward to worshipping our Loving Sovereign God with you Sunday, Steve
Our address is: 180 NC-210, Hampstead, NC 28443, USA