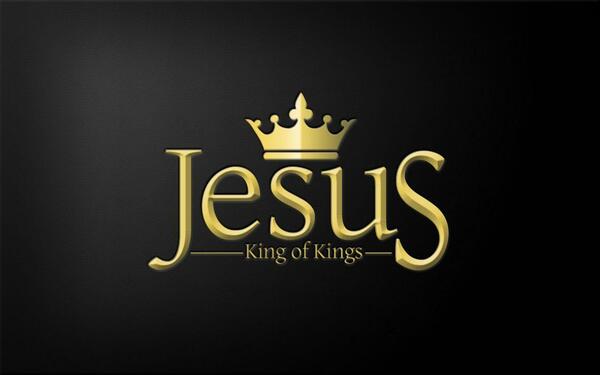 St. Paul's Weekly Update
Weekend of November 21, 2021 - Christ the King
Out of Control
This weekend we celebrate "Christ the King" Sunday, when we remember that Christ is in control of everything! The one who "laid aside his crown for my soul" as he died on the cross is the one who took it up again, rising and ascending to rule all from the right hand of God.
Christ's rule gets even more impressive when we think of all the things we can't control.
This week in our Wednesday evening Bible class we're talking about the 8th commandment, and how difficult it is to control the tongue. As James 3:8 says, "No one is able to tame the human tongue. It is a restless evil, full of deadly poison." Jesus controls the universe—I can't even control my tongue! Instead of being quick to listen, and slow to speak (James 1:19), I let my tongue get out of control:
Proverbs 18:2 says, "A fool finds no pleasure in understanding, but only in revealing his opinions." My tongue is out of control when I would rather hear my own opinions instead of understanding others first.
Proverbs 18:13 says, "If a person answers before he listens, that is foolishness that brings disgrace." My tongue is out of control when I already have my answers ready before I even listen.
Proverbs 11:9 says, "With his mouth, the godless person destroys his neighbor." My tongue is out of control when I use my words for harm, and not for good.
Proverbs 26:20 says, "When there is no more wood, a fire goes out, and without gossip, a quarrel dies down." My tongue is out of control when instead of letting gossip die out, I add fuel to the fire.
And James says that when I can't get something as small as my tongue under control, it's as if my whole life is set on fire. "Consider how a little flame can set a large forest on fire! And the tongue is a fire. It is set among the parts of our body as a world of unrighteousness that stains the whole body, sets the whole course of life on fire, and is set on fire by hell (James 3:5, 6)."
In other words, if things were left to my control, even something as small as my own tongue would ignite my life into an uncontrollable hell.
But that's the comfort of Christ the King Sunday. Christ isn't just king of the gigantic universe; he is king of every tiny tongue too.
Christ laid aside his heavenly crown to drink the deadly poison of every lying tongue in our place. He allowed himself to be burned with the fires of hell, ignited by false accusations and foolish talk and harmful words. Even as he burned, he controlled his tongue perfectly, using his mouth to bless us and not to curse us, to forgive us and not to condemn us, to have his love cover over a multitude of our sins. And when he rose from the dead as king of sin, death, the devil and hell, he also rose as king of our hearts and mouths. With hearts changed by our king, and mouths confessing him as Lord, we are given not uncontrollable mouths, but the mouths of those who are righteous through faith in Christ. Instead of igniting the fires of hell, these mouths share the life-giving waters of God's Word. As Proverbs 10:11 says, "The mouth of a righteous person is a fountain of life."
Christ is King! And he is in control! Even over my uncontrollable tongue.
"God also highly exalted Jesus and gave him the name that is above every name, so that at the name of Jesus every knee will bow, in heaven and on earth and under the earth, and every tongue will confess that Jesus Christ is Lord, to the glory of God the Father (Philippians 4:9-11)."
+++
Sunday Worship @ 8 & 10:30am


Bible Class and Sunday School @ 9:15 at the School


Wednesday Bible Class @ 10am & 7pm
Monday Night Services Resume January 3rd


+++
Special request for help: We need to break in the binding of our new hymnals. We are asking whoever is available and willing to meet at the church at 9:30am on Thursday the 18th. If you can open a book and press down 10 pages at a time, you're able to help! Thank you!
+++
Prayer requests:
-- Continued prayers for those hospitalized and recovering, including Gerald Jahn, Marilyn Roekle, and Tom Boyd, and for Steve Trapp, son-in-law of Eunice Peterson who is hospitalized as well.
+++
Worship Notes - Christ the King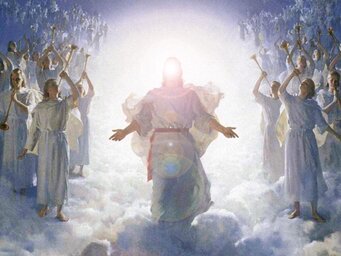 God's Word for this Week
The eternal majesty of the King of kings shines forth in our readings for today. Jesus rules as King over all things. He deserves all glory, honor, and praise. He is the eternal King who will come again in glory to judge. He is the King who left his majestic throne; he was so humble that he gave his life for his subjects.
First Reading: Daniel 7:13-14
Who is the "Ancient of Days" mentioned in verse 13?
The "Ancient of Days" is God the Father. The name "Ancient of Days" refers to the fact that he has existed from all eternity.
According to verse 14, what did Jesus receive?
Having humbled himself to pay for the sins of the world, God the Father exalted Jesus once again to his rightful position as King of kings. He received authority, glory, and power. He receives the praise and worship that is his alone. His kingship and almighty power will never end.
Psalm 45 - An inspired song written to the King of Kings
Second Reading: Revelation 1:4b-8
According to verses five and six, what has Jesus our King done for us?
Our King has freed us from sin by his blood. He has made us citizens of his heavenly kingdom. He has made us priests who have the right to approach him and serve him. To him be glory and power forever and ever!
Verse seven tells us that our King is coming with the clouds and everyone will see him. What is he coming to do?
He is coming to judge the living and the dead. Those who rejected him and continue to reject him will see him. He will send them to their eternal punishment in hell. He will then take us, his faithful subjects to be with him forever in his heavenly kingdom.
What does it mean that Jesus our King is the "Alpha and the Omega"?
The letters Alpha and Omega are the first and last letters of the Greek alphabet. Jesus, our King, is the beginning and the end. He is eternal.
Gospel Reading: John 18:33-37
How is Jesus different from the kings of this world?
His kingdom is not of this world. Jesus is the king and ruler of all things in this world and the next. His kingdom will have no end. Geographical borders do not bind his subjects. Those on the side of truth, i.e., those that believe in Jesus are citizens of his kingdom. Jesus, our King, offered the ultimate sacrifice by dying on the cross in order to win for us salvation. As our King he offered his life in humble service.
Hymns: 341, 731, (714, 752), 704:1, 4
+++
Christian Worship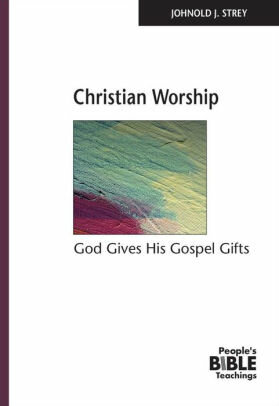 With the introduction of a new hymnal coming up (1st Sunday of Advent!), it's a good time to review some biblical teaching on worship. Some thoughts from the new book above, Christian Worship: God Gives His Gospel Gifts (available here from Northwestern Publishing House ) will be summarized.
10. Liturgy -- The Beginning Pattern
The liturgy is a pattern of worship with a beginning, middle, and end. So what is the beginning of the worship pattern?
Opening hymn. Psalm 100:4 says, "Enter the LORD's gates with thanksgiving and his courts with praise." We begin our worship by praising God! (Strey, p. 91)
Invocation: We call on the true God to be with us and to accept our worship. We use the words--the name--into which we were baptized. "In the name of the Father, and of the Son, and of the Holy Spirit (Matthew 28:19)." This marks our worship as uniquely Christian, and reminds us that God comes to us and accepts our worship because we have been baptized into Christ.
Confession and Absolution: Psalm 24 says, "Who may ascend the mountain of the LORD? Who may stand in his holy place? The one who has clean hands and a pure heart." "Only through the forgiveness that David's descendant Jesus obtained for us can we stand in God's presence. For this reason, it is a fitting practice to begin worship by confessing our sins and hearing absolution, the declaration of God's gracious forgiveness to us (Strey, p. 95)."
Lord, Have Mercy (Kyrie): Throughout the gospels, people cry out to Jesus, "Kyrie, eleison! Lord, have mercy!" This cry happens after the confession of sins in every service setting in the new hymnal. "This underscores this important truth: Even after we receive Christ's forgiveness, we still need God's mercy and protection in every other aspect of our lives (Strey p. 100)."
Glory to God in the Highest (Gloria): The response to our cry for mercy is the song of the angels on Christmas: Glory to God in the highest, and on earth, peace, good will toward men. The normal text of this song connects us with the shepherds on Christmas, as well as the countless Christians who have been singing this song in worship for over 1600 years. It communicates who Jesus is, what he has done, and what it means for us. If this were the only song on Sunday, we could be sure that the rich truths of the gospel would be thoroughly proclaimed!
+++
Other Devotional Materials:
WELS Daily Devotions: https://wels.net/dev-daily/
Family devotions: https://wels.net/family-devotion/
Bible Reading: Through my Bible in 3 years from Wels.net. Or "The God's Story of Salvation" plan from the Forward in Christ magazine: forwardinchrist.net/bible-readings-2021 .
+++
Contact
St. Paul's Lutheran Church and School
Church: 1020 Court St.
School: 2745 W. Genesee Ave.
Our address is: 1020 Court St, Saginaw, MI 48602, USA