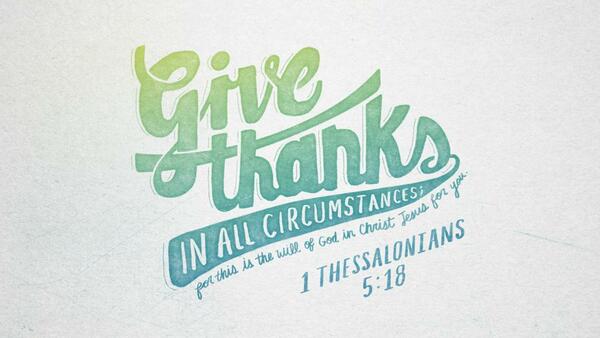 St. Paul's Weekly Update
Weekend of November 28, 2021 - Advent 1
A Thanksgiving with Love
Sitcoms often have thanksgiving episodes that depict Thanksgiving as a stressful time that people don't enjoy because they have to be around people and opinions that they normally avoid. Maybe you personally wind up at dinner tables where there is a feast of wonderful food, but you would rather eat a bowl of Mac & Cheese alone at home. Solomon talked about this situation in a funny proverb.
"Better a meal of vegetables where there is love, than a fattened calf with hatred." (Proverbs 15:17)
What makes the best meal, at Thanksgiving or any time? Love! And the good news is, wherever you find yourself this Thanksgiving, this is a dish that is provided by your Savior. Wherever you are, and whomever you are with, the love of God in Christ will be there too.
God says, "I have loved you with an everlasting love." (Jeremiah 31:3)
This dish always has plenty to go around. So wherever you find yourself this Thanksgiving, may it be a meal where hatred is conquered with Christ's forgiveness, and all your food is seasoned with God's love.
+++
Special Thanksgiving Service - Wednesday @ 6:30pm
Note: After the Wednesday service, we ask for help once again to move red hymnals out and new hymnals in. Thank you! And thank you to those who helped prepare the hymnals last Thursday. Many hands made light work!


Sunday Worship @ 8 & 10:30am


Bible Class and Sunday School @ 9:15 at the School


Monday Night Services Resume January 3rd
Wednesday Bible Classes Resume in January


+++
Prayer requests:
-- Continued prayers for those hospitalized and recovering, including Marilyn Roekle and Tom Boyd
-- Prayers of thanksgiving to God for all his good gifts to his Church and to us personally
+++
Advent Worship Notes -- When the LORD Comes Near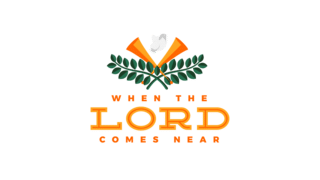 Series Theme: When The LORD Comes Near
"Advent" is a Latin word that means "coming." The season of Advent is the four week period before Christmas that the Church uses to connect the two "comings" of Christ. The first time the Lord came into our world it was as a tiny, helpless baby, born in a manger in Bethlehem. However, when Jesus comes again, it will be in all his power and glory with his angelic army behind him. He will be coming as judge at the end of time. Let us use these four weeks to see how the events of Jesus' first coming remove all our fears about his second coming. We can hold our heads high when the Lord comes near.
Theme this Sunday
What would it be like to meet God? We know he is almighty and holy. He loathes sin. No wonder that when God appears to his Old Testament people, their first response is typically terror. But when Jesus Christ came into our world, he hid his glory and power. He humbled himself so that sinners would be drawn to him rather than driven away in fear.
First Reading: Jeremiah 33:14-16
Who is the "righteous Branch" that will sprout from David's line?
In Jeremiah 23:5-6, the righteous Branch is referring to Jesus and his saving presence on this earth. He is the King who has descended from King David's line. It is possible here that this same title is being given to the Christian church that grows out of a connection to Jesus.
Who will be called "the LORD our righteousness"?
Although this sounds so similar to the Jeremiah 23 passage, here the Church (Judah and Jerusalem) will receive the same name as Jesus. We will not only be labeled with his perfect righteousness because it covers them but will also be the place other people can find his righteousness through the gospel proclamation. (Is this evident in our purpose?)
Psalm 24 - An psalm of rejoicing as our king comes to save us
Second Reading: 1 Thessalonians 3:9-13
What does Paul ask the Lord to do within the Thessalonian congregation?
Paul has already mentioned how the gospel produced among the Thessalonian Christians great evidence of faith, hope, and love (1:3, 3:6). Now Paul prays for more: he not only asks for their inner life to become stronger but that it also will overflow its love on everyone who will come in touch with them. (Do people recognize this happening in you? Your congregation?)
What is Paul's underlying concern as he prays?
Paul's concern is that the Thessalonians' faith is alive and well and that they will be ready to join the holy ones when Christ reappears. (Is this your priority?)
Gospel Reading: Luke 19:28-40
Jesus enters Jerusalem humbly, riding a donkey to his death. By that death, the Lord of all becomes the Savior of all.
Hymns: 301, 313, 915 (NEW to us), 302
+++
Christian Worship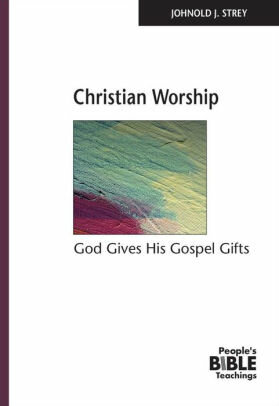 With the introduction of a new hymnal coming up (1st Sunday of Advent!), it's a good time to review some biblical teaching on worship. Some thoughts from the new book above, Christian Worship: God Gives His Gospel Gifts (available here from Northwestern Publishing House ) will be summarized.
10. Liturgy -- The Middle: The Service of the Word
In the middle of our worship service, the Word of God takes center stage. Makes sense, doesn't it? If you want to worship God, you listen to what he says, especially the proclamation of the gospel.
Synagogue worship in Jesus' day and afterwards had readings from the Torah (the "law," first five books of the Bible) and the prophets, with a psalm sung between the two readings. Then there was a sermon.
That's very similar to what we do. We have a Prayer of the Day that focuses our hearts on the themes and messages that we'll hear from God's Word on that particular day. Then we have an Old Testament and New Testament reading, with a Psalm in between, followed by a reading from the gospel, and then the sermon. Because this portion of the service is so focused on the Word of God, we can know that people are being built up every Sunday with the "right stuff," Scripture that is "useful for teaching, rebuking, correcting, and training in righteousness."
A slightly changed part of our service that is in the new hymnal is the Gospel Acclamation (changed from the Verse of the Day). The gospel acclamation always includes (except in Lent) an "Alleluia!" The Old Testament and New Testament reading both pointed us to Christ, and because Christ in the flesh is presented in the gospels, we respond with "Alleluia! Here's the guy we've heard so much about! We've been waiting for him!" In the new hymnal we stand before the gospel acclamation (we used to stand after the verse of the day) to show that the Alleluias are connected to the gospel reading and a preparation for it.
Why stand only before the gospel reading and not for all of them (besides the practical answer of not wanting to make people stand too much?) An example: When Jesus returns on the last day, and we rejoice and stand and shout, I'm sure he won't say, "What are you so excited about now--I've been with you the whole time?" We are grateful and awed that Jesus comes to us in his word, but that doesn't mean we can't show special excitement when he comes on the last day. Similarly--Jesus is presented in all of God's Word, so we respect and rejoice whenever God's Word is read from wherever in the Bible. That doesn't mean, however, that we can't stand for the gospel reading to show respect and honor for the words and works that he accomplished especially while he was on earth. As Jesus says in Matthew 13:17, people who had the Old Testament scriptures still longed to see the day when Jesus would come in the flesh!
+++
Other Devotional Materials:
WELS Daily Devotions: https://wels.net/dev-daily/
Family devotions: https://wels.net/family-devotion/
Bible Reading: Through my Bible in 3 years from Wels.net. Or "The God's Story of Salvation" plan from the Forward in Christ magazine: forwardinchrist.net/bible-readings-2021 .
+++
Contact
St. Paul's Lutheran Church and School
Church: 1020 Court St.
School: 2745 W. Genesee Ave.
Our address is: 1020 Court St, Saginaw, MI 48602, USA