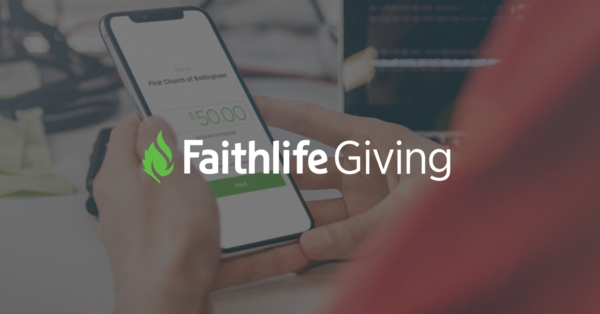 2 New Features That Make Online Giving Easier Than Ever
Record offline gifts
Create one place for all your financial records. With Faithlife, you can now record offline gifts (i.e. checks and cash from plate offerings) and associate them with people in your database.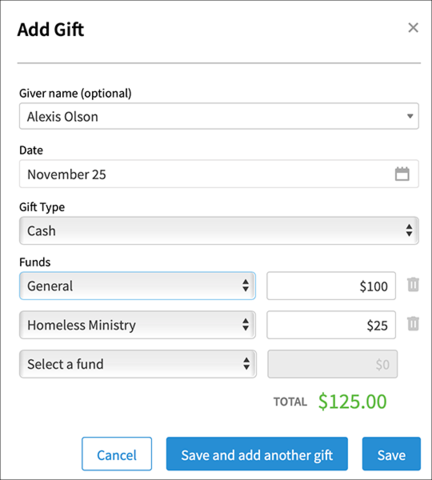 Tax statements
Now your congregants don't have to wait for you to send them their yearly tax statements. They can access them straight from their Faithlife account.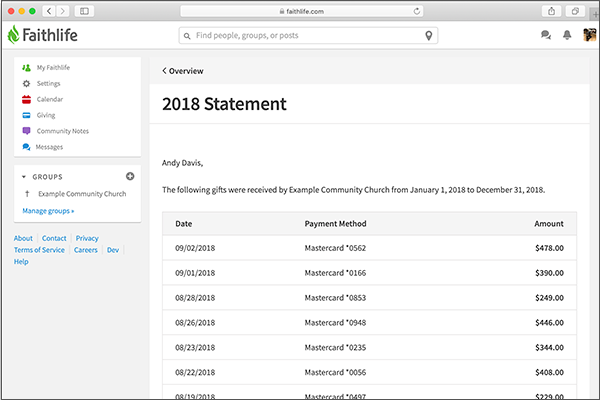 ***
Whether you are already using Faithlife Giving or want to venture into online giving but don't know where to start, get this free guide: 7 Reasons Why Online Giving Is Good News for Churches. It will help your church prepare for major changes in the way people are tithing.
Try these new Faithlife Giving features and post your questions or comments here in the group!
Or if you haven't yet tried Faithlife Giving, get started now.
Welcome to Faithlife Giving. Click 'Follow' to take the next step toward getting started.