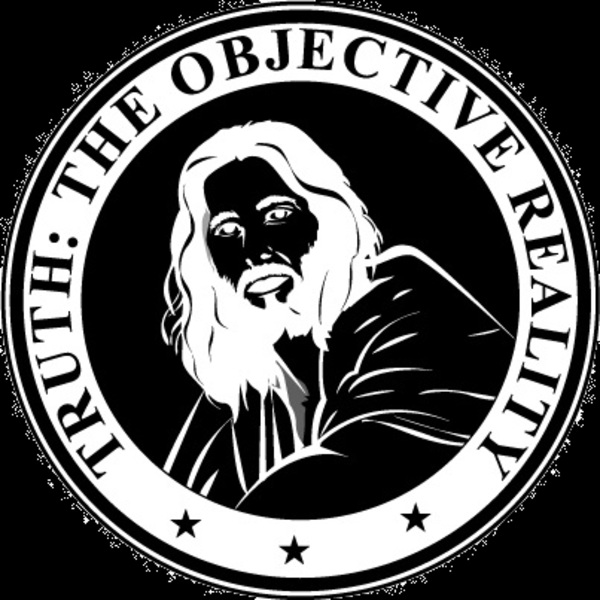 TTOR Newsletter November 2020
Hello TTOR Supporters and Followers,
The month of October was an crazy month not just for TTOR, but the world in general. The current chaos of the US presidential election shining a light on just how broken our election system is certainly isn't doing us any favors. But with that being said, this newsletter will be bringing you good news as it relates to the TTOR ministry.
I not only finished the first draft of my upcoming book "Another Inconvenient Truth 2: Defending Young Earth Creationism", but I have just finished the second draft after receiving input from multiple reviewers and implementing their suggestions. I may be hiring a book editor off of Fiverr to make sure that everything is good before I get this book published, but at the rate things are going, I believe that my book will hit the public marketplace in the second half of November. Be sure to subscribe to and follow me on my various social media presences if you want to know when the book comes out.
On October 30, 2020, I aired a new episode of The TTOR Show on Twitch and JoshWho TV. In this episode, I sat down with Sam Robinson, the founder of UGETube, and we discussed his UGETube platform as well as his thoughts on alt-tech, tech censorship, and freedom of speech. I uploaded the replay of this episode to my BitChute, UGETube, and JoshWho TV channels. I would encourage you to watch the whole episode on whichever platform you prefer:
BitChute version: https://www.bitchute.com/video/s47zrE8bHLd2/
UGETube version: https://videos.utahgunexchange.com/watch/the-ttor-show-s2e6-ugetube-founder-interview_IJAXeQ6VZfWu4Ki.html
JoshWho TV version: https://www.joshwhotv.com/v/29158
I recently changed the list of alt-tech social media sites that is used by the TTOR ministry. I will no longer be using BitTube TV for anything other than chatting with people on their messenger because for reasons unknown, I am no longer able to upload or post anything to my account there. I've tried to get in touch with the folks over at BitTube to resolve issues in the past, and they have never responded to me.
With that being said, I did create an official TTOR channel on BitTube Video, which is a PeerTube instance that is run by the folks at BitTube. BitTube Video looks good, is an open-source video sharing site, and my videos run smoothly on it. I will be backing up TTOR videos on BitTube Video for the foreseeable future.
I also decided to delete the TTOR Parler account recently. The reason that I did this is not only because I get virtually zero engagement on the site (which makes me think that I'm being shadow-banned like I was on Twitter in 2017), but also because Parler has decided to start censoring conservatives and Trump supporters who are not part of the Conservative Inc Establishment. They're basically just the conservative establishment version of Twitter in terms of censorship, so there is no point in using that site.
Here is the current status of TTOR's followings on all the social media platforms that it uses:
BitChute: 1,371 subscribers
Gab: 891 Followers
Minds: 720 Subscribers
USA.Life: 235 Likes
TrumpBook: 232 Followers
Mumblit: 104 Followers
NewTube: 86 Subscribers
UGETube: 69 Subscribers
JoshWho TV: 21 Subscribers
Brighteon Social: 19 Followers
Gorf: 17 Followers
Twitch: 11 Followers
Dissenter: 9 Followers
BitTube.Video: 1 Subscriber
I could use your prayers for the month of October. I would still like to upgrade my StreamYard studio for future TTOR livestreams, and that project is still open because we have only raised 122 of the 240 dollars that we need to purchase 12 months of a Basic membership on Streamyard. To understand why the TTOR ministry needs a basic membership on Streamyard, I would encourage you to reference previous newsletters.
If you would like to donate towards the Basic Streamyard membership, you can donate to my PayPal account, which has the following email:
You can also donate by becoming an active subscriber to the TTOR SubscribeStar account, which you can find here:
https://www.subscribestar.com/the-objective-reality
I would also like to take this opportunity to announce that the Christian content creator OurWalkInChrist is helping me put together a new social media site called CreationSocial. CreationSocial is going to be an open-source, alternative technology social media platform that will look and function similarly to Facebook, and it will cater to content creators and their fans, which means that a wide variety of people may potentially be interested in joining the site. I will tell you more about it in future newsletters, but I want you to know about it because I want to give my friends and followers the chance to join the site when it goes online.
I look forward to bringing you more TTOR news in next month's newsletter, and I hope to see and hear from you on social media. The TTOR ministry is continuing to grow, and with your help, we'll be able to continue bringing you the truth about reality while improving the technical quality of the medium which we bring you the truth in.
God bless all of you,
Justin Derby
Our address is: Eugene, OR