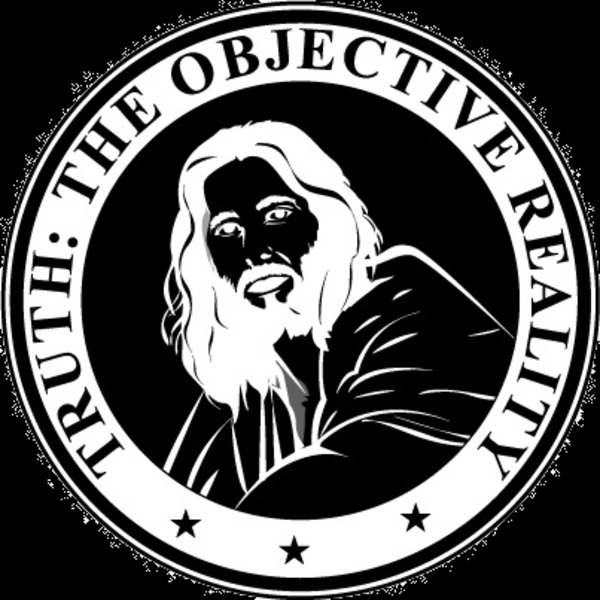 Hello TTOR Supporters and Followers,
If you are reading this, then congratulations; you are a part of history in the making. When I started the Truth: The Objective Reality blog back in September of 2013, I thought that TTOR would only be a blog that I wrote one or two articles a month on, and I had no idea that TTOR would become primarily a video ministry, or that it would become a multi-platform online ministry that is almost exclusively comprised of alt-tech social media platforms. I also had no idea that I would start writing monthly newsletters.
One of the things that I plan on sharing in these monthly newsletters is the status of the followings that TTOR has on the various social media platforms that TTOR has a presence on, so we'll start this newsletter with that.
On YouTube, the TTOR channel currently has 489 subscribers at the time of this writing. 18 months ago, the TTOR YouTube channel had only 36 subscribers, so there has been a lot of growth there since TTOR made the transition from being primarily a written blog to being primarily a video ministry.
On Gab, which is a Twitter alternative, TTOR has 192 followers at the moment. Gab is a platform that champions free-speech, and is quickly becoming one of the best ways of sharing TTOR videos with the world. It doesn't hurt that the GAB CEO is a Christian.
On Dtube, which is a YouTube alternative powered by STEEM, TTOR currently has 201 subscribers. Considering that TTOR start a channel on Dtube on April 12, 2018, the TTOR presence on Dtube is growing at an insane rate. There is a high probability that the TTOR subscriber base on Dtube will be just as big or bigger than the TTOR following on YouTube by the end of 2018 or sometime in 2019. When that happens, Dtube may very well end up becoming TTOR's primary video platform. Time will tell.
On Minds, which is a secular alternative to Facebook, the TTOR channel has 57 subscribers. TTOR's Minds channel is growing at a solid rate considering that TTOR has been on the platform since the fall of 2017, and it has proven to be a reliable way to share TTOR materials.
On BitChute, which is another YouTube alternative, TTOR currently has 24 subscribers. Since TTOR has been on BitChute since the beginning of December of 2017, the growth rate of the TTOR BitChute channel's subscriber base hasn't been as consistent as I had hoped, but just about every single video on the channel is getting dozens and dozens of views, with eight different videos getting 100 or more views, so plenty of people on BitChute are seeing the TTOR videos on there.
The Lord'sBook page for TTOR currently has 19 likes. Lord'sBook is a Facebook alternative for Christians that is essentially a Facebook clone as far as appearance and function goes, and I see it as being the future of Christian social networking as censorship of mainstream tech platforms increases, so if you haven't joined Lord'sBook yet, I encourage you to do so.
On PewTube, which is an alternative to YouTube, SoundCloud, and Instagram, TTOR currently has 7 subscribers. PewTube is a platform that started in August of 2017, and although it is a platform with a small user base, the CEO of PewTube is a free-speech advocate, and he is not only one of the subscribers to the TTOR PewTube channel, but he also follows TTOR on GAB. A lot of the TTOR videos on PewTube get dozens of views, although not quite as many as on BitChute, and it is my hope that TTOR's PewTube channel can reach double-figure subscribers by the end of 2018.
On TheVlogs, which is yet another YouTube alternative, TTOR has only three subscribers, but the TTOR channel on TheVlogs is one of the six channels picked by TheVlogs staff as a "Staff Pick" channel. TheVlogs has also promoted several TTOR videos on their Twitter and Facebook accounts, which has resulted in several videos from the TTOR channel getting more views than their YouTube, BitChute, and PewTube counterparts. The TTOR channel on TheVlogs will be here to stay for the long run.
In future newsletters, I do not foresee my status updates on TTOR's platforms to take nearly as much space as this letter; the purpose of mentioning all these alt-tech platforms in detail in this particular newsletter is to help introduce Christians to the alt-tech world, and to help them migrate to safety where they cannot be censored by the mainstream tech giants. If you want to find links to all these alt-tech platforms, be sure to go to the "Social Media" page on the TTOR website.
Growth on the internet is not the only way that TTOR is looking to grow; in the near future, TTOR will be looking to start hosting monthly meetings at a church or some kind of meeting place in Eugene, OR, USA. Such meetings will be similar to how the monthly meetings of the Institute for Creation Science are structured: some kind of presentation will be given on an apologetics topic (whether it be from me, a guest speaker, or a presentation that was uploaded to YouTube in the past), there will be time to socialize, and there will be an opportunity to purchase apologetics materials, as well as an opportunity for a Q&A session. I will keep you informed on the progress of setting up the monthly meetings in subsequent newsletters.
The current project that I started recently and am currently working on is the writing of my next apologetics book, which is titled Another Inconvenient Truth 2: Defending Young Earth Creationism. This is a book that will explore young earth creationism, old earth creationism, and atheistic evolution in more detail than the topics that were discussed in the original Another Inconvenient Truth book. If you would like to financially contribute to TTOR to help fund the future production costs of publishing Another Inconvenient Truth 2, or fund TTOR for anything else, then be sure to go to the "Social Media" page on the TTOR website and check out the crowd-funding platforms that TTOR is on.
To wrap up this newsletter, I will share the links to all the videos that TTOR put out in the month of May. The links will be to the YouTube versions of the videos, so if you are more interested in the alt-tech platforms that TTOR uploads the videos to, then be sure to go to the description box of one of the YouTube video links, and go to the platform you want. Here are the links to the May videos:
Does Justin Suffer From The Dunning-Kruger Effect?:
Why The Evolution Paradigm Is Nonsense:
Steve McRae: A Gullible Liar:
TTOR Is On MakerSupport!!:
Bill Nye Gish Galloped Ken Ham In 2014:
"Origins" Promo:
Debunking Ed Phenninger On Colossians 1:14:
Government Regulation Of Social Media Has Begun:
David Dunning Demonizes Trump Supporters:
Three-Year Anniversary: The Future Of TTOR:
Thank you for encouraging and supporting both me and the TTOR Ministry. I look forward to bringing you more TTOR news in next month's newsletter, and I hope to see and hear from you on social media.
God bless all of you,
Justin Derby
Our address is: Eugene, OR