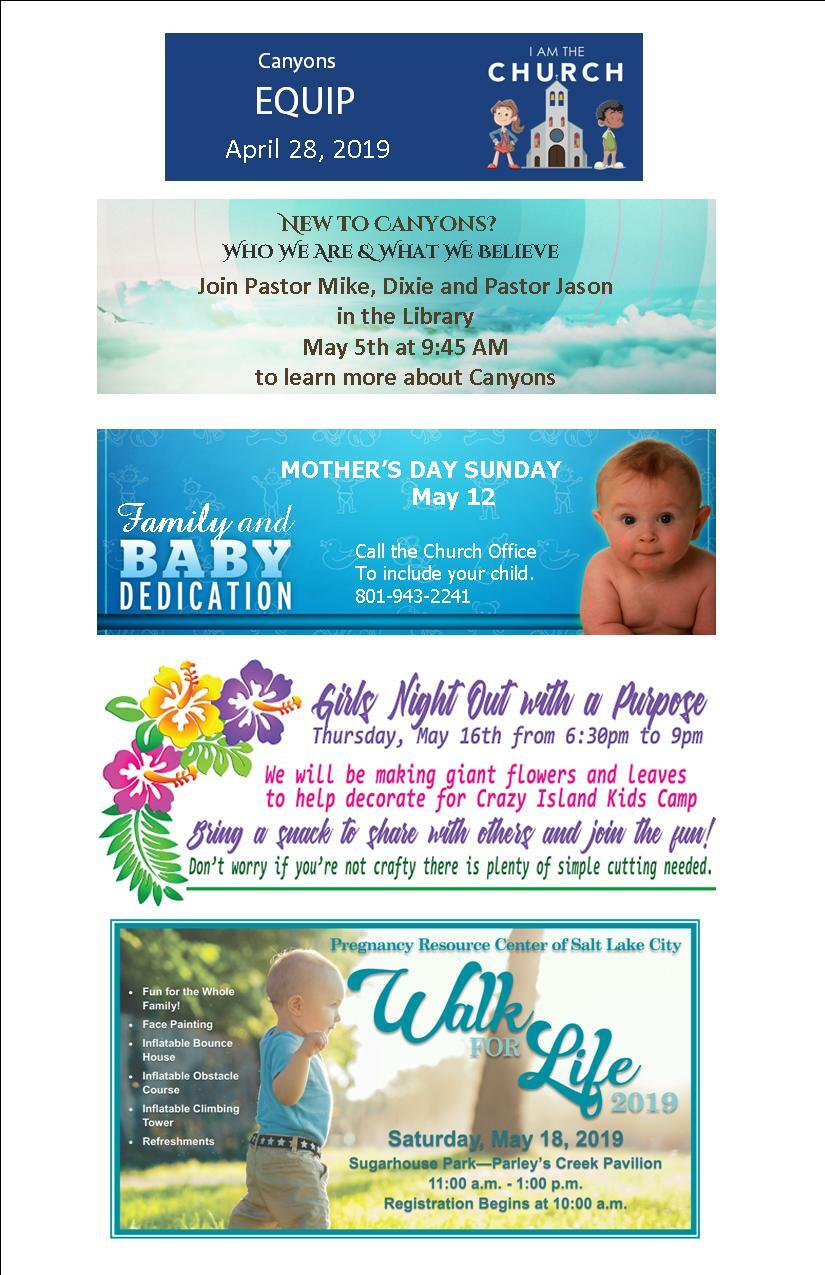 Canyons Church
April 28, 2019
CANYONS EQUIP
April 28th and May 5th is CANYONS EQUIP!
Be sure and complete your ministry interest tear off sheet in the bulletin and drop in the offering plate or wooden offering box at the back of the Worship Center
Let us get to know you!
Please take a moment to send us your information so that we may stay connected with you. Your information is carefully managed and protected.
How did you hear about us?