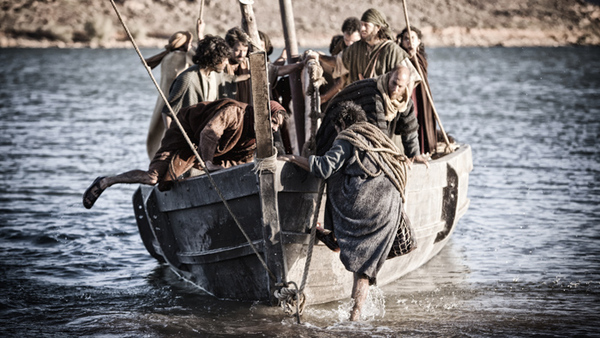 Take The Gospel To The Lost
We're fishermen of Mankind
Your Witness Matters Here In This Present World System
The question I'll present here within this message will cause you to rethink your personal comment to Jesus Christ. Simply put; I would like each of us to truly evaluate his/her faith position as a confessed follower of the Lord Jesus Christ. Simply, because for one to truly be a true follower of Jesus Christ. One has to be a submissive servant within the sphere of the Kingdom of God the true ruler of all things pertaining to this present life, as well as, the life.
In the book of Marks Gospel starting at chapter sixteen, verse sixteen. We read the following; Whosoever believes and is baptized will be saved, but whoever does not believe will be condemned (Mark 16:16)
Now what is meant by will be condemned? Well it's simple. Those who choose to believe the witness "Good News" Jesus Christ presented by those who are true disciples of the Lord Jesus Christ. It's these who receive the message of the Gospel the "Good News" as given by the Lord Jesus Christ. These it is who're be saved an enter into a personal life changing personal relationship with Jesus Christ as both their Lord ans Savior.
But what about those who want believe on His divine name and His Gospel message of salvation through His divine name. Well, we read the result of their unbelief present in the same verse. But whoever does not believe will be condemned same verse (Mark 16:16).
Again what about those who believed on His name? Well, we read the following concerning them. There would be great signs which followed those who believed. And these signs will accompany those who believe: in my name they will drive out demons; they will speak in new tongues; they will pick up snakes with their hands; and when they drink deadly poison, it will not hurt them at all' they will place their hands on sick people, and they will get well (Mark 16:17).
So let me ask you a question. How does these thing come to pass in the life of those, Jesus Christ, has called to service? Well, it's through their believing obedience and total submission to the divine call of Jesus Christ. Then, after believing, receiving, and there is action taken on their part. Then the Lord God begins to work with those who've given themselves over to His divine care.
After the Lord Jesus had spoken to them, he was taken up into heaven and he sat at the right hand of God. Then the disciples went out and preached everywhere, and the Lord worked with them and confirmed his word by the signs that accompanied it (Mark 16:19).
Now the question which remains; is are you truly totally committed to the calling of the "Great Commission" as given in the sixteenth chapter, sixteenth verse of the book of Marks Gospel? Only you can truly answer this question. Yes or No? God bless.
Jesus Christ plus nothing is all you really need ....