VBS Registration
Share, Share, Share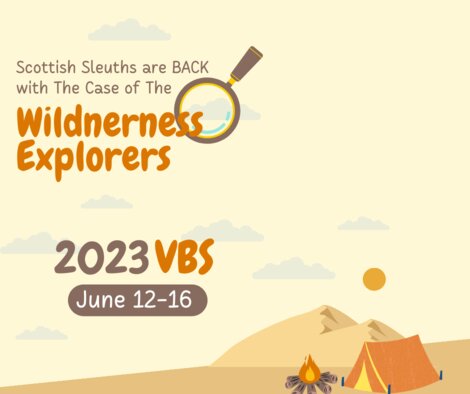 Hello RBC family,
Tomorrow, if you are on Facebook, you will begin to see post for people to register for VBS. Be sure to share those post. If you are not on Facebook feel free to share this email to invite your family, fiends, and neighbors!
............................
Your family is invited to join us for our upcoming Vacation Bible School! Below you will find a registration. There are a limited number of spaces available so please make sure to register your child(ren) as soon as possible. Our theme this year is The Scottish Sleuths and the Case of The Wilderness Explorers!




If you have any questions, please reach out to Maggie Carr at kids@visitRBC.org
Redeemer Baptist Church is a reformed Baptist church in Rincon, Georgia
Our address is: 226 Goshen Rd, Rincon, GA 31326, USA