Weekly Newsletter
May 26, 2023
Mission Statement

Sunday Sermon details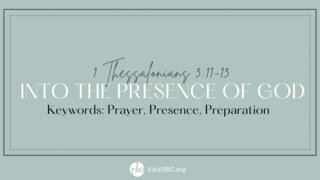 Join us this Sunday as we welcome Pastor Brad Nutt from Fort William Baptist Church, Ontario, Canada
----------------------------
WE LOOK FORWARD TO SEEING
YOU THIS SUNDAY MORNING.
Sunday school 9:30am
Worship 10:30am
Volunteer Schedules
When is your next day to volunteer?
Please click the link below to see what date you are scheduled.
This link is always available.
Contacts for Volunteers: If you have a questions or need clarification please contact your coordinator.
Lord's Supper - Tris Meyers
Security Team - Richard Burchette
Tithe Counting - Christina Meyers
Audio/Visual - Dan Schroeder
Nursery - Maggie Carr
Scripture Reading - Olumide Olumide
--------------------------------------------------------------------------------

THANK YOU: Margie Miles says thank you for all the medicine/prescription bottles for crafts for VBS. We do not need anymore.
--Fourth OF FOUR VBS VOLUNTEER MEETING--
Our fourth VBS meeting will take place over lunch on JUNE 4TH immediately following the service. If you have volunteered for VBS this summer, please plan to attend this meeting - simply RSVP in the Faithlife event with the number of attendees (children are welcome). If you have not volunteered yet, you should! Please reach out to Maggie Carr and she will let you know what opportunities are available. Maggie: 912.661.4751
VBS Volunteer Meeting details & RSVP: https://faithlife.com/rbc-o/calendar/view/166333017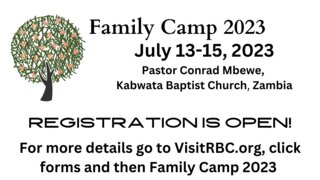 Please take note that everyone must register for the conference, even if you plan to stay off site.
Upcoming Events
Click on the Event Title for more details or to RSVP.
(if you see 3 dots below, just click them to see the full content of this email). More event details please go to the group calendar.
Be sure to mark your calendars for these events!
Counseling Center
RBC offers free biblical counseling from trained counselors.
Redeemer Baptist Church is a reformed Baptist church in Rincon, Georgia
Our address is: 226 Goshen Rd, Rincon, GA 31326, USA