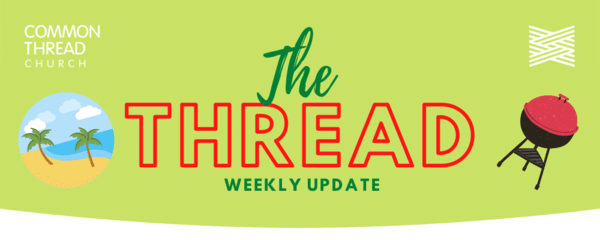 June 2, 2021
New Summer Series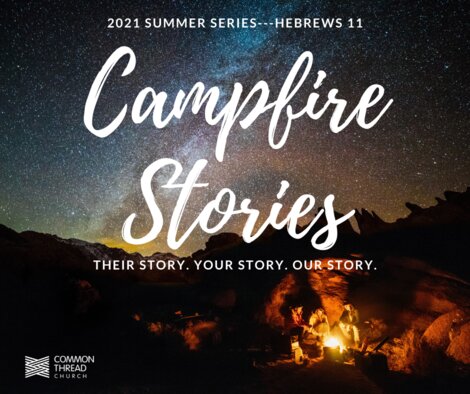 This SUNDAY, June 6th we will begin a new series that will take us through the month of August.
We will be telling epic stories of faith. We will look at their story and see how it challenges your story so that we can share our story.
We will use the heroic women and men from Hebrews 11.
We will also have a video series for kids that will tell the stories on their level and give them activities to do during the week as well.
Look for opportunities to share this series with people you come in contact with.
Make sure and join us this Sunday in our zoom room for the KICKOFF.
We have several people who get this newsletter who are connected to other churches but still support and love on us. You are welcome anytime to join in our zoom room. We are super laid back and have lots of fun. So if you are on holiday and can't make your normal gathering times...join us...all you need is access to the internet.
Here is the link to join our Sunday Gathering.
Peterborough

Campfire Tales:
June 13
6:00-7:30pm
@ The Bridges' Estate/Manor/Compound/Ranch
Fire Pit, Stories, & Roasted Marshmallows
Sid will also perform the Haka in traditional garb.
Click here if you would like to see what the Haka actually is.
Central Arkansas

Worship Night:
We're back! We are going to begin our in-person worship time again. We are super pumped and have exciting ideas for the future of this part of our local POD. We will meet this Sunday, June 6, at 6:00pm. We will meet at our old stomping grounds...MGC KIDS.
We will spend half our time in worship and half of our time brainstorming how these gatherings will not only become a sacred time but also inclusive of people from all walks of life.
Our goal is to bring the Wonder back to Worship.
Brew Brothers
Every Wednesday night in the summer from 8:00-9:00ish PM, all gentlemen are invited to the Smith house for beverages, smores, and fellowship. Bring a friend. Rain or shine
Vazquez Meet UP:
Melissa and family will be in Maumelle on the weekend of June 12-14th. We are really excited to see them in person. On Sunday, June 13th, we will have a pool party at Connie Raley's house. It will be a come and go event from 2:00-5:00 pm. Bring finger foods or Appetizers.
Happy Birthday!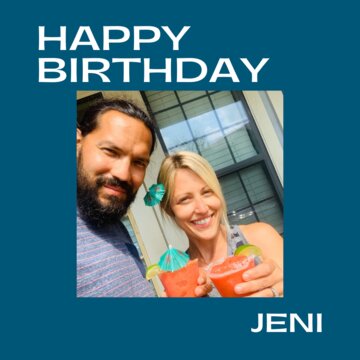 Today is Jeni Warrior's birthday! Make sure and show her some love.
Here is the link to her Facebook page.
Common Thread Events
Download
Anyone is welcome to come and pray with us. You don't have to pray out loud if you are not comfortable.
Thursday, June 3rd, 6:30 am (CST)
Download
Saturday, June 12th  •  8–9 am (CST)
Download
Join us each week for an international gathering in our virtual Zoom room. It's a laid-back and interactive time of fellowship, encouragement, and fun to start your week!
Sunday, June 13th  •  10–11 am (CDT)
Person of Peace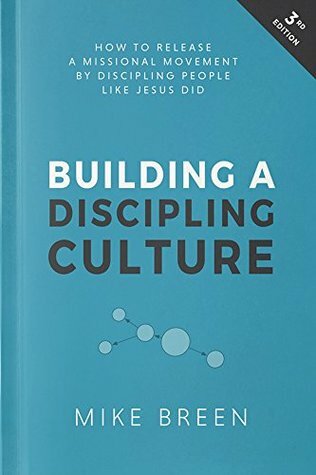 Developed by 3dm and Mike Breen. More can be found in Building a Discipling Culture available from 3dm at weare3dm.com
KeyScripture: Luke 10:1-11
This teaching can revolutionize efforts to spread the gospel. It takes the pressure off us and allows us to cooperate with what God is already doing. It sets us free in many ways from pressure or guilt based evangelism and invites us into relationship based discipleship. The Kingdom of God advances in us and through us as we let Jesus send us to the places he's about to go. There, as we wait on the Spirit, we look for the people whom Jesus has prepared. And here's a surprising grace: We get to bless and be blessed by the people whose hearts he has prepared.
Take some time to read the key scripture. As you read, imagine you are one of the 72 and think through the following questions. If you were one of the 72:
Who is sending you? (Answer: Jesus.)
Where is he sending you? (Answer: To places Jesus himself is about to go – oh, and travel light.)
What are you supposed to do? (Answer: Extend peace. In other words, be friendly, be open to others, and be yourself as you talk about what Jesus has done for you.)
Who does Jesus expect you to find when you do this? (Answer, a "person of peace.")
What is a person of peace like? (Answer, according to Jesus, they will welcome you, receive you, serve you, and express openness to what you are saying about Jesus. So the person of peace is like finding a new friend.)
What are you supposed to do once you find them? (Answer: Stay with that person and build relationships there.)
Beyond that what are you supposed to do? (Answer: Be a healer. So you may want to learn about healing prayer.)
What message are you to share? (Answer: Simply this: the Kingdom of God is near.)
To learn more about what persons of peace are like, read Acts 16:11-15: the story of how Paul met Lydia. It is a great example of meeting a person of peace.
Restated: what is a Person of Peace? Someone God has prepared and placed in your path who is ready to hear the message you are bringing about the Kingdom of God and the King.
How will you recognize them? They will welcome you, serve you, and be interested in your message.
So what are we supposed to do as we look for a person of peace? Pray and pay attention.
Pray – Accept Jesus' observation that the harvest is plentiful and then, in humble obedience, do what Jesus tells us to do and pray. Pray that God would send workers out into the field.
After you have prayed, pay attention to the people you meet. Believe and realize God has prepared persons of peace for you. Expect people to receive you, welcome you, and befriend you. Expect them to listen to you with interest. Don't let it go to your head. What they like about you is really Jesus shining through you. Don't be surprised when they serve you or support you. Allow them to do so and say thank you. Their service and support is not really about you, either. It is a way they are participating in the work of God's Kingdom.
Now, if they don't do any of that, relax and move on. If you have done your part, it will not be you that they are rejecting. It will be the work, the message, or the person of Jesus that they are rejecting. Your job is done. Move on. It is no good trying to force open spiritual doors that God has not opened. Don't be distracted by the closed doors as it can cause us to miss doors God has opened. Besides, things may change later.
Now to the practical lessons of the Octagon tool: This will help us think about the work we are called to, the different types of persons of peace we will find, and how to respond.
Presence – Meeting people of peace happens where you spens time around people: work, clubs, hobbies, neighborhoods, traveling, shopping etc. Wherever you are, you have an opportunity to model Jesus, acting as he would act, speaking as he would speak. As you show kindness and speak encouragement, a Person of Peace may become evident to you.
Passing Relationship – The Sprint: This is someone you meet once or twice and God opens the door to use you to do His work in their life. Your task is to take the chance and walk through that door. Start the conversation. Lovingly ask the opening question. It requires courage. Biblical Example: Acts 8:26-40
Permanent Relationships –The Marathon: These are the people you see often for extended periods of time: family, co-workers, neighbors, etc. You don't force things here. It requires patience and perseverance. James, the brother of Jesus, didn't open up and believe until after the resurrection.
Proclamation – This is when you have the opportunity to proclaim Christ and invite a response. Pastors and evangelists often get the opportunity to publically proclaim the gospel. For other followers of Jesus, it may not happen so often, but it may so be ready with a short, clear message of grace. (See the Canyon and the Cross for an example.) When God works around you and people are drawn to you because of seeing Christ in you, your job is to be ready to proclaim His good news. Acts 2 is an example.
Preparation –- This essential discipleship skill is about learning to cultivate the soil of a person's life so that the seed of faith may grow. You will be helping someone get a little closer to Christ. Many people have a role to play. Strategies for this are captured in the book The Art of Neighboring or you could simply find your own ways to love your neighbor. Jesus taught about this in The Parable of the Soil, Mark 4:1-20.
Power – Awe at the movement of the hand of God opens people's hearts. When God's power is demonstrated, people are ready to respond. It builds faith and creates a desire to understand more about the God who does great things. It is good to be able to help people understand what they have witnessed and to be able to offer them a way to respond. Acts 3, the healing at the Gate Beautiful, is an excellent example.
Perception – Developing the personal and spiritual sensitivity to gauge how open someone is to spiritual things and acting accordingly. Part of this is learning to be sensitive to the leading and the voice of the Holy Spirit. Another part of this has to do with social skills and discerning how open someone is to a relationship. Yet another factor is knowing a person and the things going on in their lives. A practical piece is learning to recognize clues and cues. Clues – If you listen carefully and lovingly, people will tell you what their needs and challenges are. Cues – People will often say something that provides a cue that they want to hear what you have to say about God.
Questions for Reflection:
1) How can understanding this principle limit the guilt or pressure we might feel with discipleship?
2) How does this teaching shift glory to God? How does it help us with things like knowing God as Father, understanding our identity as God's child and our authority in the Kingdom?
3) What might be some cues that you need ot share the good news of Jesus?
4) Are there any persons of peace in your own life?
5) Action Step: Make a list of three people who might be persons of peace. Pray for them for one week. Invite each one of them to coffee/lunch and during the conversation, let them know you are a person of prayer and ask how you can pray for them. See what happens next. Remember to do this with integrity. That means follow through and pray for that person for another week. Then follow up to see how the prayers were answered. Evaluate the relationship based on what you learn from this teaching.
6) Is God saying anything? What will you do about it?
Doh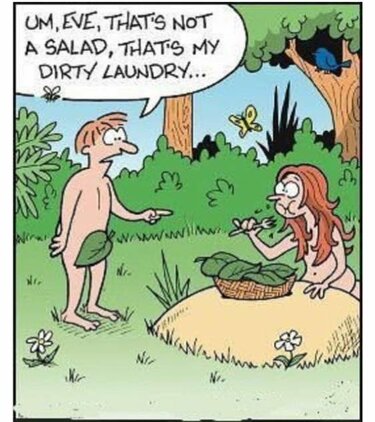 Our address is: Maumelle, AR, USA