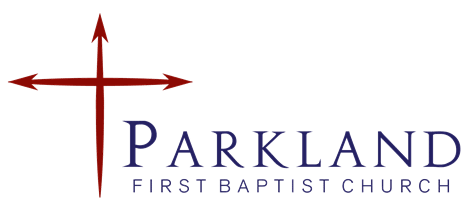 Your Weekly Newsletter
Vol. 3 Issue 23 June 9, 2022

A Note from Pastor Alan
This past week we had to have our washing machine looked at and our furnace/ AC serviced. Every time we have some look at any appliance, I get worried because I'm afraid something major will need to be replaced. Fortunately, this time everything was OK, even the washer didn't to be repaired. Thank you, Lord!
Just like our furnace needed a checkup to make sure it is working properly, our spiritual live need to be serviced regularly. Paul, in his second letter to the Corinthians, says, "Test yourselves to see if you are in the faith. Examine yourselves. Or do you yourselves not recognize that Jesus Christ is in you?—unless you fail the test." Paul challenged the Corinthians to examine and test themselves to see if they really were Christians.
This passage urges us to give ourselves spiritual checkups. We should look for a growing awareness of Christ's presence and power in our lives. Only then will we know if we are true Christians, or merely impostors. If you're not taking active steps to draw closer to God, you are moving further away from him.
As with an annual physical exam, you need a spiritual exam regularly as well. Take some time and look at your spiritual life. How much time do you spend in prayer each day? Have you set aside time each day to read God's word? How are you serving others? Who are praying for to receive Christ as their personal Savior?
Asking such questions helps you set priorities to put God first. Seriously, take some time and examine your life, I'm sure it will be a blessing to you.
Onward and Upward!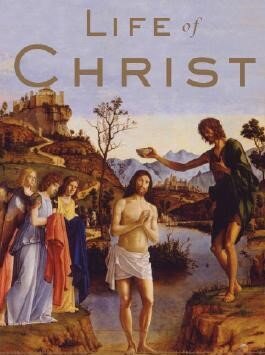 New Bible Study - Life of Christ
Our new bible study begins on June 26th at 9:00 AM. This study, Life of Christ (as told in the Gospels)
...is not a strict biography
...is not a psychological study
...IS A THEOLOGICALLY-DRIVEN STORY OF CAREFULLY
SELECTED WORDS AND WORKS.
It is our prayer for the study to be helpful to you and honoring to the Lord. Sign-up this Sunday in the foyer or send an email to Pastor Alan. We want to have enough books for everyone.
Weekly Church Prayer Requests.
Missionary Moments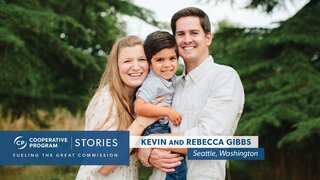 While on a mission trip in 2014 to Seattle, Washington, Kevin Gibbs was challenged with a question, "Where would you be if money and resources were not a factor?" Kevin instantly knew the answer—he'd be right there in Seattle. And so in 2019, he and his wife, Rebecca, moved to the city to plant Discovery Church.
Although the pandemic has brought challenges to Discovery Church, its members have been able to focus on intentional evangelism and discipleship. In seeing that people in the community are searching for hope and meaning, Kevin has been able to train church members to view evangelism as part of their identity, thereby empowering church members to share their faith with friends and neighbors.
THE COOPERATIVE PROGRAM is the financial fuel for reaching every person for Jesus Christ in every town, every city, every state, and every nation. Your support through the Cooperative Program allows church planters to impact cities and towns all across the nation and the world with the Gospel of Jesus.
PRAY that God continues to give Kevin and Discovery Church opportunities to have fruitful, Gospel conversations with their community.
June Memory Verse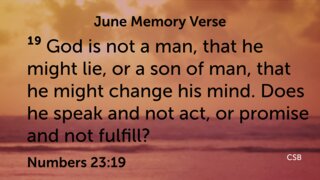 Daily Scripture Readings for the Week of June 13th to June 17th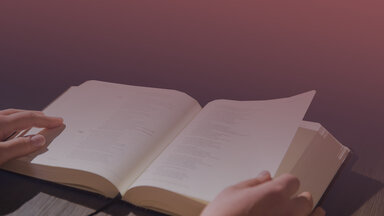 Monday: Genesis 48-50, Exodus 1-3
Tuesday: Exodus 4-8
Wednesday: Exodus 9-14
Thursday: Exodus 15-19
Friday: Exodus 20-24
June Birthday's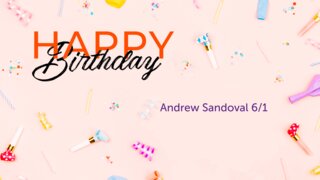 The Come As You Are Church!
Our address is: 1016 112th St S, Tacoma, WA 98444, USA