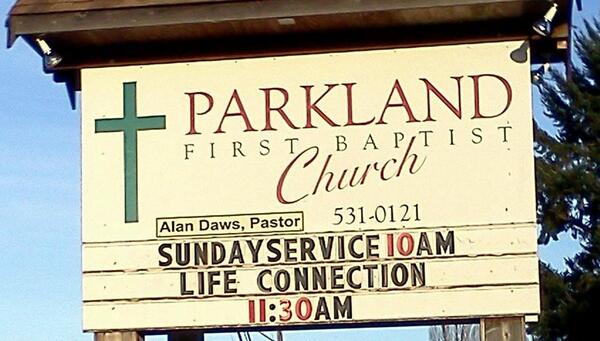 PFBC Notes
Vol. 1 Issue 12 July 9, 2020
Personal Note by Pastor Alan
Consequences!
In our daily Bible readings this week, we've read the story of Jeroboam and Rehoboam. Jeroboam was the king of Israel after it split from Judah following the death of Solomon. Jeroboam decided to create his own temple, altars, ordain his own priests, and set up worship in the north. This was done to keep the people from taking the required pilgrimages to Jerusalem to worship God. Thinking if they did, then they might not follow him anymore. As a result of his disobedience God tells him, "The LORD will raise up for Himself a king over Israel, who will eliminate the house of Jeroboam." In addition, "He will uproot Israel from the good soil that He gave to their ancestors." (1 Kings 14:14, 15) A prophetic word about the exile.
Rehoboam, Solomon's son and king of Judah, wasn't much better. 2 Chronicles 12 tells us that Rehoboam abandoned the Lord. As a result the king of Egypt came up against Judah. After their battle, King Shishak carried off the holy vessels of gold and silver from the temple and palace. Rehoboam did repent and was not destroyed, but the damage had been done.
These two stories illustrate that there are consequences to our actions, especially when we sin against God. God does forgive us and promises to cleanse us when confess (1 John 1:9). This can restore our relationship with God like Rehoboam did, but we still have to live with the consequences of our actions. We see this principle throughout the Scripture. So what do we do? We study the Word of God and do our best to learn all we can so we can discern how to live for God everyday of our lives and reap blessings rather than the bad consequences.
Prayer Meeting and Bible Study Wednesday at 6:00 PM
On Wednesday evening at 6:00 we hold our prayer meeting. We meet in a Facebook room on our group page. All you need to join us is to go to our Facebook group page, look for the post inviting you to enter, and click on "Join Room". That's it. You'll join for the weekly prayer meeting as we pray through a Psalm and then for the specific needs. Join us this Wednesday!
Daily Scripture Reading For July 6 - 10
Monday: 2 Chronicles 15-16, 1 Kings 16, Philemon
Tuesday: 1 Kings 17-18, Psalm 119, Jude
Wednesday: 1 Kings 19-21, 2 Chronicles 17, Psalm 129, Matthew 1
Thursday: 1 Kings 22, 2 Chronicles 18, Matthew 2
Friday: 2 Chronicles 20, 2 Kings 1, Psalm 20, Matthew 3
July's Memory Verse
Ephesians 2:8-9
"For you are saved by grace through faith, and this is not from yourselves; it is God's gift—9 not from works, so that no one can boast."
Update on the Sale of the Office House
Everything is moving on schedule for us to close on July 31. With that deadline coming up, we need to prepare the old youth loft to be the new office. On Saturday, July 25, we will be cleaning out the loft and preparing it. This includes, throwing away a lot of junk, painting the walls, pulling up the old stinky carpet, and lay a laminate down, then moving the office furniture. We may not, probably not, get it all done on that Saturday, but we can get a lot accomplished. We'll start around 9:00 AM, come join the fun.
The Come As You Are Church!
Our address is: 1016 112th St S, Tacoma, WA 98444, USA