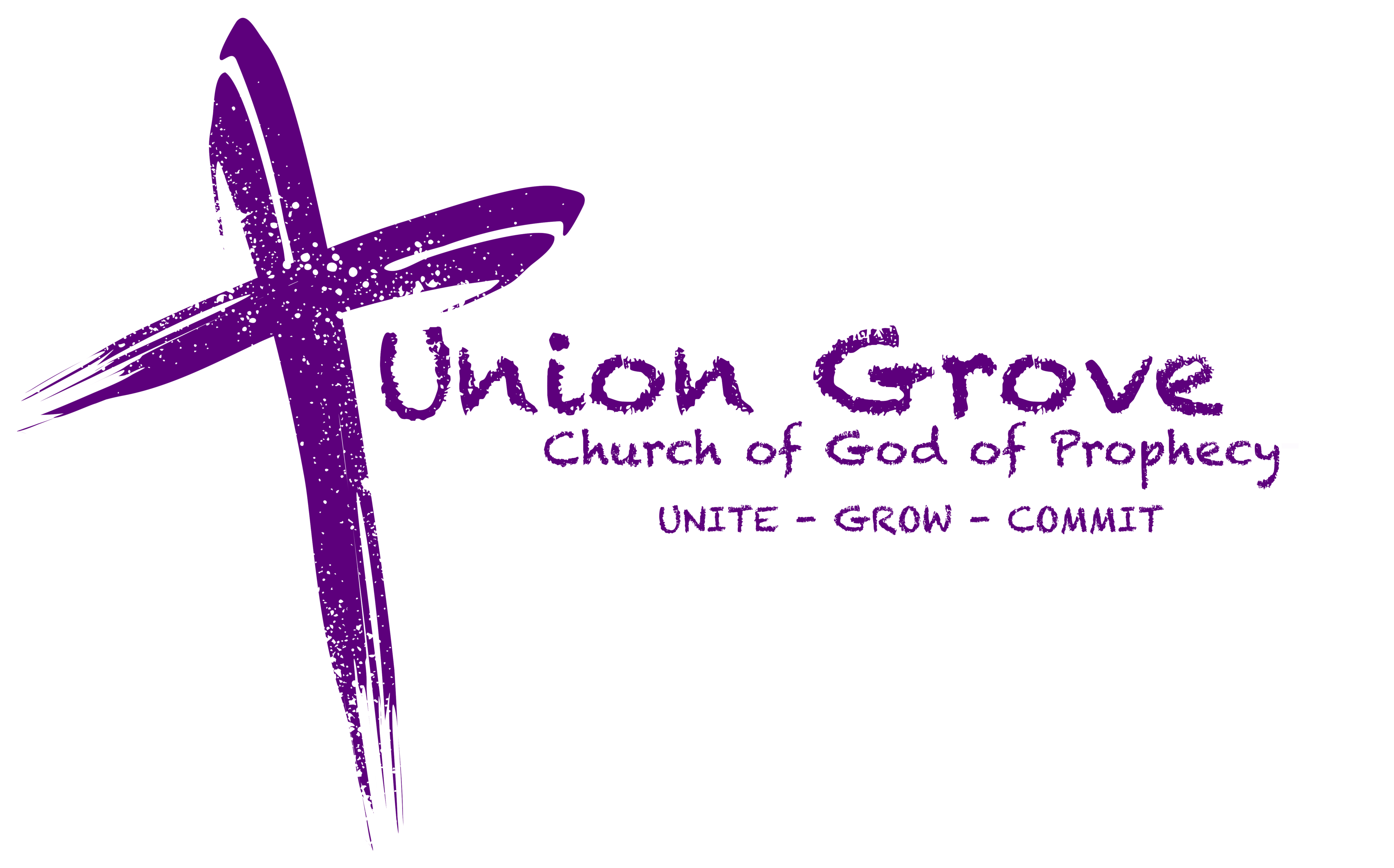 Welcome Friends
Dear Friend,
Welcome and thank you for visiting Union Grove! It is always our pleasure to open our doors to those who wish to worship with us and it is our hope that you will continue to do so – as a member or a friend. The pastors and leaders of Union Grove do not have the ability to change your life, but we know someone who does, our Lord and Savior Jesus-Christ, and would love to share Him with you, your family, and your friends. You can always expect to be welcomed, uplifted, and rejuvenated through our Spirit-filled services. It is our hope that you were blessed today with uplifting praise and worship and a profitable message.
Our desire is to see our community impacted with the Gospel of Jesus-Christ and we have a wide variety of outreach ministries to fulfill this vision. I invite you to take a moment to read through this folder filled with pertinent information regarding our beliefs, vision statement, and ministries. I also included, one of our Daily Devotionals as our special gift to you and be sure to check out todays bulletin for upcoming events too. If you are looking for a church home that would provide biblical teachings, an atmosphere of worship, an openness to the Holy Spirit, and friendship for you and your family, I welcome you to contact me or any member of the staff. Again, thank you for worshipping with us and we look forward to meeting your family and friends.
Announcements for 9-8-2019
Download

P.E.W. Sunday

September 15, 2019 - 10:45 AM - 10:45 AM

Parents Encouraging Worship Actively engage in worship as a family next Sunday.

Download

Theri Santos

September 15, 2019 - 10:45 AM - 10:45 AM

COGOP Childrens Director in Ecuador Will join us

Download

Revitalizing Our Churches Webinar

September 17, 2019 - 7:00 PM - 8:00 PM

We are excited to begin our new webinars in our "Leadership Development" series. Every church in the Magnolia Region is placed strategically by God to have a positive impact in their community. Some would say that some of these churches have "seen their day" and they are just waiting for "the last person out to turn off the lights". 

But if God strategically placed us where we are, we can renew, revitalize, and restore our ministry in our communities. 

In this opening session "The Diagnosis", we will take a 20-30 minute look at the importance of evaluating the health of our local churches, and why it is important to do this diagnosis. We will then, through a series of questions and answers, take about 30 minutes to evaluating our individual local church.

Join us September 17, 2019, 7:00 pm for this event. You must register for this free event and can do so by clicking on the link below:

https://zoom.us/webinar/register/WN_ghNq1CrbR62T670cbITbSg

Leaning On The Everlasting Arms

1 Corinthians 15:36–41NKJV
Let us get to know you!
Please take a moment to send us your information so that we may stay connected with you. Your information is carefully managed and protected.
How did you hear about us?