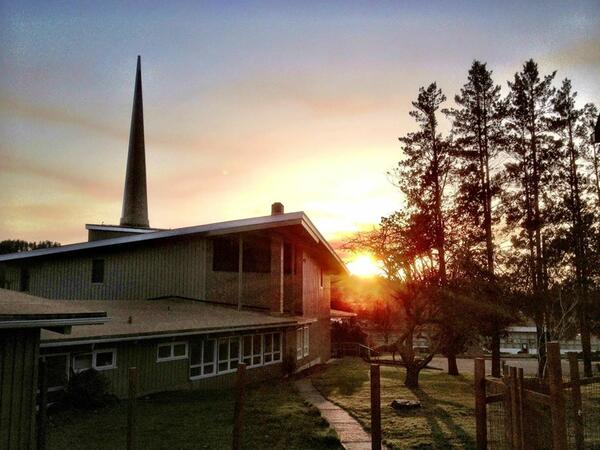 Weekly Worship Opportunities
Week of September 6, 2020
Prayer for Forest Fires
Please join us in prayer with One Hope Lane County and countless others.
Pray:
• for the fires to be contained + stopped.
• for the wind to die down.
• for firefighters and families to be protected.
• for God's wisdom to coordinate relief efforts.
"The prayer of a righteous person is powerful and effective." James 5
District Update as of Tuesday Evening: Camp White Branch is Safe. The fire is about 20 miles down from the camp in Rainbow past McKenzie Bridge. The first responders are working around the clock and are tired. Camp Managers have been in touch with the Emergency Coordinator for Lane County as well as with the McKenzie Ranger Station (fire side). Please know that all power and phone lines are down at camp. Thank you all for your prayers - they are so appreciated.
Sunday Service During COVID-19 Info
We are grateful for the precautions our church community has taken so far with social distancing and wearing masks at church. We are all in this together.
Sunday Service Info:
-We will have one service beginning at our usual 10:45 AM.
-Mask-wearing is required statewide for ages 5 and over, unless there is a medical condition or disability allowing for an exemption. We will provide a few extra masks, as well as Hand Sanitizer.
-Staff members and worship team members will wear masks when they are not actively speaking or leading worship.
-Bottled beverages will be provided.
-The sanctuary and main restrooms will be open. Please enter the sanctuary doors.
-A tithing basket will be available instead of passing tithing bags.
-Individually-wrapped self-serve communion cups with wafers will take the place of open communion dishes.
-Childcare and programming is unavailable during this phase. Preschool and grade school children will each have a special tote with a Bible activity book, colored pencils, a snack and drink ready for them each week on the back pew.
-If you need to stay home, please do so. We will be recording each complete service and posting it online for you to view after the service each Sunday.
-Please keep us updated with needs and prayer requests.
Thank you!
Giving
Thank you for faithfully giving. Here are several convenient options:
1) On our church Faithlife page under the blue "GIVE" button OR friendlystreetchurch.org and click on the "Giving" header or footer. It is your choice which payment method you would like to use and if you would like to pay the transaction fee. Rates: 2.49% + 30¢ Credit/Debit or 1.0% + 30¢ ACH/eCheck
2) Send your tithe as a check from your bank and mail it to the church. 2290 Friendly Street Eugene, OR 97405
3) You are welcome to mail your tithe to the church.
Jenny's Ordination Service
Please join us as we celebrate the ordination of Jenny Elliot
Sunday, September 27, 2020
3:00 p.m.
R.S.V.P required by September 16th
Reception to follow
Ladies Joyful Hour - September Activity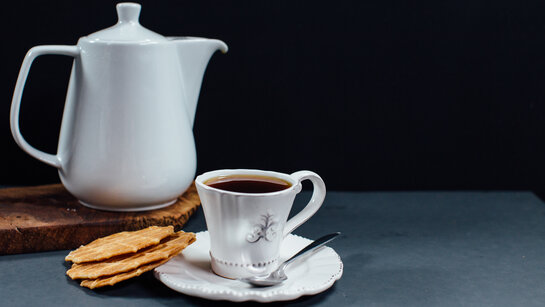 Join us online via phone or device on ZOOM for a relaxed hour of fellowship. Tuesday, September 22 from 7 - 8 PM. Bring your dessert and your evening coffee or tea while we share life together over the internet. This is a great way to connect outside of church from the safety of our own homes. ZOOM meeting link will be sent to your email with instructions. Please contact Jenny at jenny.marble@gmail.com for questions.
One Church - One Day

Please pray for the One-Church One -Day prayer requests the 2nd Sunday of every month. Updated prayer requests will be posted on the main wall on Faithlife to view and print, under the "files" folder on Faithlife, or found online at onehopenetwork.org/community-prayer-guide
Project Hope Update
A report from our Quadrant Coordinator, Kaylee: "Everyone went above and beyond this year. I'm so impressed by the way volunteers operated with joy and flexibility, and how much love, hope and Jesus flowed through our volunteers. Truly, this is Jesus' Church in action.
We served 418 students (out of the 550 tickets given) at Willamette Christian Center. The school district representatives were filled with joy and deeply moved. It was a WIN."
Total Stats: 50 churches partnered to make available 3,500 pairs of new shoes and socks, and 3,000 backpacks filled with school supplies to students at 6 Giveaway sites. THANK YOU! GOD IS GOOD!
Camp White Branch Updates and Needs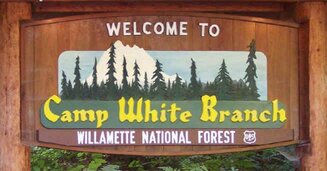 Weekly Prayer Requests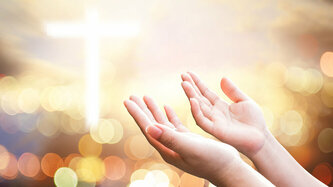 To place prayer requests on the prayer chain, please contact Diane Dragt (541) 285-8562.
Forest Fires
Racism in our world
Jordan Mugford - headaches and light sensitivity due to car accident (Post Concussive Syndrome)
Those impacted by Coronavirus (COVID-19)
Health Caregivers and First Responders
Adams Elementary
Missionaries, Persecuted Christians and their persecutors
Unspoken Requests
Our national and local leaders
Pastoral staff, leaders, and ministries of Friendly Street
Our address is: 2290 Friendly Street, Eugene, OR 97405