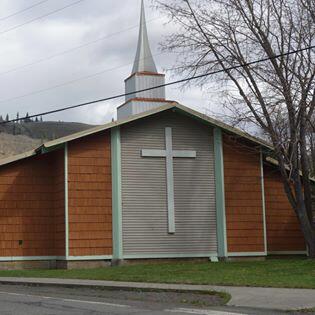 Klickitat Valley Baptist Church
Newsletter
SOMETHING NEW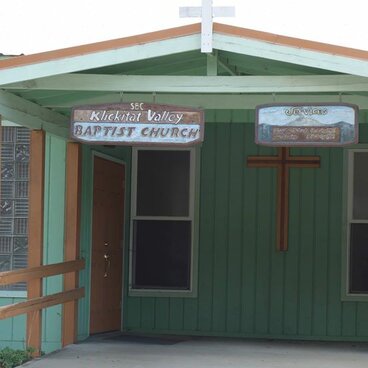 Welcome to the first issue of the Klickitat Valley Baptist Church Newsletter. With all of us expected to stay at home until the risk of catching or spreading the Coronavirus has subsided, I felt it is best to publish a newsletter to help us keep up with what is happening in the life of our church as well as our personal experiences. As this is my first attempt to do this, please forgive me if it is a bit rough for the first few issues.
OUR FIRST ZOOM ONLINE CHURCH MEETING
Sunday, the 9th was our first attempt at a video conference prayer service and devotional study. For this first attempt we only had four of us log in, but it was a good opportunity for me to work out the bugs and get used to leading the meeting in this new and exciting way. I hope others will join us next Sunday at 11:00am.
I started the meeting off with prayer and a short devotional on Psalm 91, followed by some fellowship and prayer request. I will expand the format as our attendance grows but for now, we are limited to about 40 minutes using the free Zoom account.
For those who are not familiar with Zoom, it is a video conferencing program that allows us to have 2-way audio and video conversation. It is similar to Skype or Facetime only with many more people connected at one time. It is as close to actually meeting together in person as we can get at this time.
I will continue to email invitations with a link to log into the meeting. You will be asked to create a free account with Zoom and then you will be linked to the meeting. Let me know if you are having difficulties connecting.
I am also working on some other ideas, such as Drive-in services, and I will let you know as things develop.
COVID19 UPDATE
As of this writing the Governor has extended the Stay at Home orders to early May, so we will likely not be back to normal worship services until sometime that month. Meanwhile keep praying for those who are afflicted or otherwise affected by all this.
As far as I can tell, there still has been no confirmed cases in Klickitat or in our church membership. However, if any of you hear of anyone getting sick, please let me know.
A CLOSING VERSE AND THOUGHT
"The Lord is the one who will go before you. He will be with you; he will not leave you or abandon you. Do not be afraid or discouraged."" (Deuteronomy 31:8, CSB)
We can know that the Lord Himself walks with us through every trial. No matter what lies ahead, he will go before us, whether it is the stress and tension of being cooped up together, the loss of a job and financial stress, or a health crisis.
Do not become discouraged, for no matter what lies ahead, we can rest assured that the Lord will never abandon us.
It is my prayer for you at this time of quarantine, God will help you to slow down and trust that He will lead you and keep you safe in His loving hands.
Give me (Pastor Robert) A call if you need help getting the Zoom App to work on your computer, tablet or phone. I can set up a test connection to get you up and running on Sunday.
It is best to call my cell phone.
Cell:(575)-430-3172
Welcome to Klickitat Valley Baptist Church
Our address is: 201 2nd Street, Klickitat, WA 98628