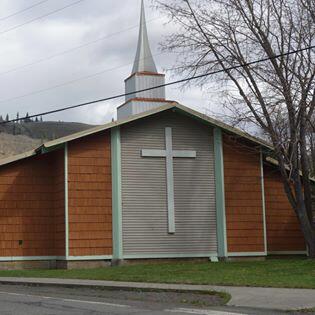 Klickitat Valley Baptist Church
June 2020 Newsletter
New Month New Challenges
It is a blessing to finally be back to our regular place of worship. As of this writing, we have worshiped together in the church sanctuary for two Sundays and simultaneously live streamed the service on our YouTube channel. I am still working the bugs out of the live stream, but it will get better. right now I am working on improving the audio quality of the live stream, especially the music.
This month, I have included a short message written by my daughter, Jamie, who lives in El Paso. I hope it blesses you as much as it blesses me.
We celebrated the Lord's Supper During our May 3rd and June 7th Zoom meetings. This too was a new experience for most of us. Back in March, I had ordered a box of individually packaged cups containing the juice and a cracker, and with the help of Kay and Larry, we delivered them to participants before Sunday morning. I enjoyed the fellowship that comes with celebrating the Lord's Supper, but I still missed the added blessing that comes with doing so together in our church sanctuary.
We also celebrated the Lord's Supper on our first Sunday back in the building. Access the video, along with other sermons, by going to our klickitatbaptist.org home page and clicking on the YouTube link in the upper right menu.
For those who are not yet comfortable with attending the Worship serviced in person, you can access the live stream on our Klickitat Valley Baptist Church YouTube page. It is easy to link to the live stream by going to our website and clicking on the menu link at the top right corner of the home page.
I hope to see all of you back in services, but please observe all social distancing precautions, and if you are running a fever or otherwise feeling ill, please stay home and watch us on YouTube.
May the Lord bless each of you,
Pastor Robert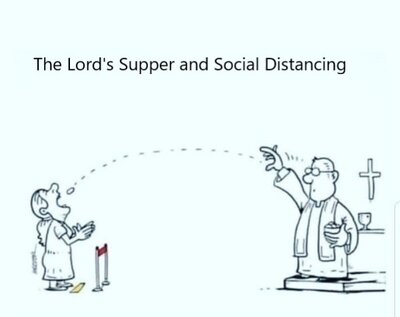 How can you be there for someone without really being there?
How can you be there for someone without really being there? How can you let someone know they are not alone when they are in isolation? How can you hug someone who needs a hug without touching them? How can you show someone they are loved without getting close to them?
Did you know God finds a way to do this each and every day? We just need to let him in to feel His love, His hope, His peace, His joy, His saving grace.
When we let him in, when we open our hearts, our minds, our eyes, our ears, we can feel Him all around us.
He guides us, showers us with His love. And most of all let us know without a doubt that he is right there with us through the good and the bad.
So how can you be there for someone without really being there? Just let them know God is right there, right here with each and every one of us. None of us are truly alone, we never have been. God is watching over us we just need to tell each other, to remind each other.
"No, in all these things we are more than conquerors through him who loved us. For I am sure that neither death nor life, nor angels nor rulers, nor things present nor things to come, nor powers, nor height nor depth, nor anything else in all creation, will be able to separate us from the love of God in Christ Jesus our Lord." (Romans 8:37–39, ESV)
We may be separated from each other for now, but we will be together someday, even with our brothers and sisters in Christ who have passed away. And always remember God will never be separated from us.
By: Jamie Elaine Tague
Welcome to Klickitat Valley Baptist Church
Our address is: 201 2nd Street, Klickitat, WA 98628