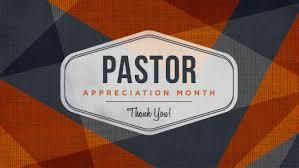 Heritage Baptist Church
October 4, 2020
WELCOME GUESTS!
We love guests at HBC and appreciate you being with us today. Our prayer is that you will find a warm, friendly welcome and that you receive a blessing from God's Word as you worship with us today. When you have the opportunity please fill out a guest card to let us know a little more about you. Just drop it in the offering plate or give it directly to Pastor Tim after the service.
1 Peter 1:3
"Blessed be the God and Father of our Lord Jesus Christ, which according to his abundant mercy hath begotten us again unto a lively hope by the resurrection of Jesus Christ from the dead."
UPCOMING EVENTS & ANNOUNCEMENTS
October 24
Hayride Activity, Saturday, October 24, 6:00 at the Bonness farm. Bring drinks, salads, desserts and chairs.
Missionary Spotlight


Our missionary spotlight this month is on Larry and Pam Noland, our missionaries to Arctic Canada. "We are thankful the Lord gave us time to spend with some of our family as things began to reopen. In May, Andrena finished her student teaching and was able to join us in Missouri. In June, Matt and Annah were with us for a week before we helped them move to Pittsburgh. Also in June, my mom was admitted to the hospital for a couple of weeks from complications with her chronic leukemia. Though we could not visit her, we were able to be a support and encouragement to my dad. We were also able to spend time with Pam's mom. In late May churches began to meet again, giving me a few opportunities to preach and share about the ministry in the North."
Let us get to know you!
Please take a moment to send us your information so that we may stay connected with you. Your information is carefully managed and protected.
How did you hear about us?