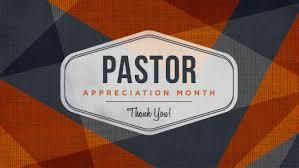 Heritage Baptist Church
October 11, 2020
WELCOME GUESTS!
We love guests at HBC and appreciate you being with us today. Our prayer is that you will find a warm, friendly welcome and that you receive a blessing from God's Word as you worship with us today. When you have the opportunity please fill out a guest card to let us know a little more about you. Just drop it in the offering plate or give it directly to Pastor Tim after the service.
Proverbs 19:20-21
"Hear counsel, and receive instruction, that thou mayest be wise in thy latter end. There are many devices in a man's heart; nevertheless the counsel of the Lord, that shall stand."
UPCOMING EVENTS & ANNOUNCEMENTS
October 18-22
Please note the following ministry changes for the week of October 18th:
AWANA change: 10/21 (Wednesday) will be moved to 10/20 (Tuesday). Same time of 6:45 pm.
Mens and Ladies Bible study will be moved from 10/22 (Thursday) to 10/19 (Monday). Same time of 7:00 pm.
*This is a one week only change...ministries will go back to their scheduled days the following week.
October 24
Hayride Activity, Saturday, October 24, 6:00 at the Bonness farm. Bring drinks, salads, desserts and chairs.


Missionary Spotlight


Our missionary spotlight this month is on Larry and Pam Noland, our missionaries to Arctic Canada. "Though nothing went according to our plan, the Lord provided for our needs in such a great way. Many of our supporting churches and friends sent some extra funds to be able to pay for our needed supplies, as well as our dental work, eye exams, and new glasses. On July 14 everything was packed and ready and we began our drive home. The 8-day drive took us 10 days with a 2 day stop in the middle to have a door window replaced on the truck that was broken by a rock from a dump truck that passed us on the highway. On July 23 we pulled into Inuvik where we stayed for our government-mandated 14-day quarantine requirement. On August 10 we traveled home to Aklavik, Pam on the plane and Andrena and I in a boat with one of the men from our church. Praise the Lord for His provision and protection!"
Let us get to know you!
Please take a moment to send us your information so that we may stay connected with you. Your information is carefully managed and protected.
How did you hear about us?