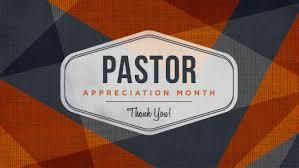 Heritage Baptist Church
October 18, 2020
WELCOME GUESTS!
We love guests at HBC and appreciate you being with us today. Our prayer is that you will find a warm, friendly welcome and that you receive a blessing from God's Word as you worship with us today. When you have the opportunity please fill out a guest card to let us know a little more about you. Just drop it in the offering plate or give it directly to Pastor Tim after the service.
Psalm 25:14-15
"The secret of the Lord is with them that fear him; and he will shew them his covenant. Mine eyes are ever toward the Lord; for he shall pluck my feet out of the net."
UPCOMING EVENTS & ANNOUNCEMENTS
This Week
Please note the following ministry changes for the week of October 18th:
AWANA change: 10/21 (Wednesday) will be moved to 10/20 (Tuesday). Same time of 6:45 pm.
Mens and Ladies Bible study will be moved from 10/22 (Thursday) to 10/19 (Monday). Same time of 7:00 pm.
October 24
Hayride Activity, Saturday, October 24, 6:00 at the Bonness farm. Bring drinks, salads, desserts and chairs.
November 15
November 15th, Rebekah Aanerud missionary to the Firelands with CRU will be presenting her burden and sharing her testimony. Also, we will have Clay Trader as our guest speaker that morning.
Ben & Maddie
Ben and Maddie are in need of some empty glass soda bottles for their wedding décor – anyone who has any they could borrow please bring them to church.






Missionary Spotlight


Our missionary spotlight this month is on Larry and Pam Noland, our missionaries to Arctic Canada. "Under the current regulations we are able to meet together again for services with 25 people or less. When we returned home, we were able to arrange the chairs to accommodate the distance requirements and have been having 2 services on Sunday to give everyone an opportunity to come. We praise the Lord that we have had visitors to some of the services and that the Word of God is still being preached in Aklavik."
Let us get to know you!
Please take a moment to send us your information so that we may stay connected with you. Your information is carefully managed and protected.
How did you hear about us?