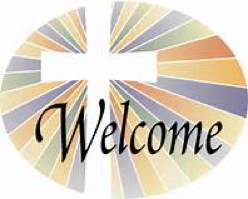 Heritage Baptist Church
October 25, 2020
WELCOME GUESTS!
We love guests at HBC and appreciate you being with us today. Our prayer is that you will find a warm, friendly welcome and that you receive a blessing from God's Word as you worship with us today. When you have the opportunity please fill out a guest card to let us know a little more about you. Just drop it in the offering plate or give it directly to Pastor Tim after the service.
Proverbs 9:10
"The fear of the Lord is the beginning of wisdom: and the knowledge of the holy is understanding."
UPCOMING EVENTS & ANNOUNCEMENTS
November 15
November 15th, Rebekah Aanerud missionary to the Firelands with CRU will be presenting her burden and sharing her testimony. Also, we will have Clay Trader as our guest speaker that morning.
Ben & Maddie
Ben and Maddie are in need of some empty glass soda bottles for their wedding décor – anyone who has any they could borrow please bring them to church.






Missionary Spotlight


Our missionary spotlight this month is on Larry and Pam Noland, our missionaries to Arctic Canada. "Family Update: Andrena returned to Aklavik with us to help in the ministry here and to teach in the community school. At the end of August, she started teaching a grade 8/9 class. With the small population in Aklavik, some of the grades are combined. She has 15 students and is excited for the opportunities the Lord has given her.
Matt and Annah have finished their time in Guam and are now in Pittsburgh. Matt is on the volleyball coach staff at the university and Annah is a nurse at the university hospital.
Cory and Shelley had their first child on September 4. Walker Irvin Noland has joined our growing family. They are excited to enter this new chapter of their lives.
Please continue to pray for our family."
Let us get to know you!
Please take a moment to send us your information so that we may stay connected with you. Your information is carefully managed and protected.
How did you hear about us?