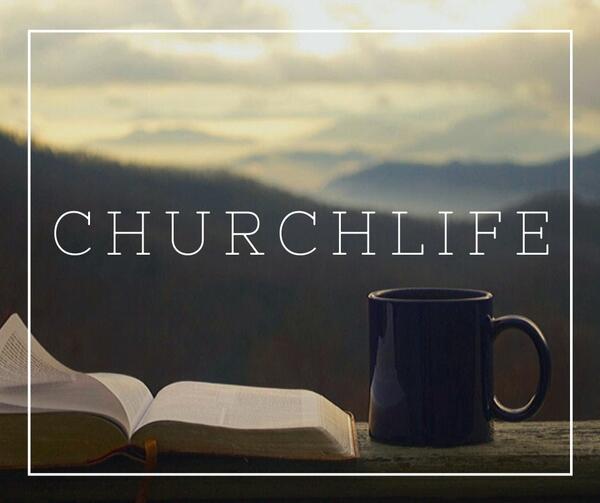 MIBC CHURCHLIFE
10 January 2022
PASTOR'S UPDATE
Happy New Year,
By the grace of God I pray that we may have a fruitful year as we grow in the grace and knowledge of Jesus Christ (2 Peter 3:18).
It's a good time to remember what we have deemed as our vision for the church, that is
Making Jesus known through our local church, our regional footprint and our global impact. (Acts 1:8)
The objectives of our church as set out in the constitution are:
Impact the world with the Gospel.
Build up the body through the Word of God.
Promote family fellowship, unity and care.
Train Christians in Leadership; the exercising of their spiritual gifts; and the development of their God-given abilities.
DISCIPLESHIP COURSE
We have nearly finished the Christianity Explored series. In several weeks' time, I intend to host a discipleship course looking at the basic doctrine of the Christian faith. Have a talk to me if this interests you, so that I can order the correct number of resources.
CHILD SAFE
Elissa has stepped out of the Child Safe coordinator role, meaning that until a new coordinator steps up, child safe issues and plans will need to come to me.
If you are a ministry leader of a children's ministry, please ensure you have written up your child safe plan for your ministry, until this is completed you won't be able to commence.
Just noting a few things that often get asked:
1) What do I need to have/do to serve in a Children's ministry?
A Blue Card, positive references, and the completion of the childsafe training material.
2) When can new people to the church start leading in a Children's ministry?
Our policy states that if a person has a good reference from a previous church they can begin to help in Children's ministry after 3 months. If no reference from a church is provided, then they need to wait 6 months.
3) What is the Adult-child ratio?
Low Risk - 1:10
Medium Risk - 1:8
High Risk - 1:4
Risks are defined by the safety matrix
There is an entire page on our church website devoted to our child safe strategy.
I will be sending messages to leaders and volunteers who need to action either their safety plan, or update their information or complete their training.

FAMILY WORSHIP
If you're not in a routine for family worship, the start of the year is a great time to start. I recommend the following resources
SMALL GROUPS, ROSTERS & RESOURCES
Small Groups (Small groups are currently closed and will recommence in the 1st term of 2022 - dates to be confirmed)
One of the best ways to get involved at Mount Isa Baptist Church is to join a Home Group.
Blokes & Bibles - Monday nights at 7 pm | Contact Jesse Churchhill
Ladies Group - Tuesday nights at 7 pm | Contact Christie Jones
Christianity Explored - Tuesday nights at 7 pm | Contact Tim
KYB (Know your Bible) - Thursday nights at 7:30pm | Contact Janette Lewis (KYB is now closed for 2021 and will recommence on Thursday, 27th January).


Rosters
Mount Isa Baptist Church is a transient community, with people arriving and leaving regularly and so our rosters always need filling. Please consider your availability to serve in the church. Indicate your availability here.
Update Contact Details
If your email or phone number has changed recently, please let Tanith know so that she can update the database.
You can email office@mountisabaptist.com.au or phone the office on 0747435515 on Monday mornings.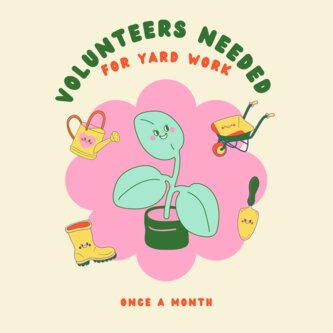 We are still needing volunteers to help with cutting the grass and spraying the weeds once a month starting in February.
If you are able to assist, please chat with Tim.


India Newsletter
Please click here to access the latest newsletter.
Update from Sam -
Sadly, the Indian government has recently closed down the bank account of the Mother Teresa Trust, along with many more Christian organisations.
So beginning this month we are not posting our monthly prayer letter on the GHI website. In addition to that, in the neighbouring state of Karnataka, they have passed an anti-conversion law with three years in jail for the first offense.

PRAY FOR OUR CHURCH FAMILY
A prayer request will be made for three of our church families every week. This is to encourage us to pray for our church family.
This week's Families to pray for are:
Nathan Woodall
Benjamin & Sarah Beard, Jonah, Ryelle, Seth
Michelle Belia
HAPPY BIRTHDAY!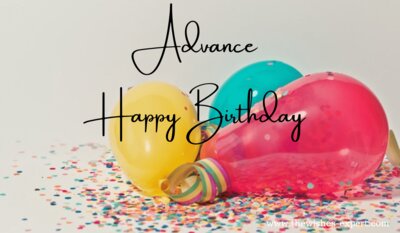 Our upcoming birthdays are:
11th January - Jonathon Stephens
13th January - Nathanael Lewis
26th January - Kara Stalling
Grace and Peace to you!
(If your birthday doesn't appear, it means we don't have these details in our database).
Upcoming Events
Download
Tuesday, January 11th, 7 pm (AEST)
Download
Gather together to pray before our church services.
Sunday, January 16th  •  8:00–8:30 am (AEST)
Download
WHAT TO EXPECT
You are welcome to join us at our weekly morning service:
9 am start time.
Approximately 60-90 minutes service time.
Preaching, Bible Reading, and Prayer.
Communion (first & third Sundays of each month).
Songs (A diverse range, from hymns to contemporary choruses).
Morning tea provided afterward.
Sunday School during the school term.
A parent's room is available.
Sunday, January 16th  •  9:00–10:30 am (AEST)
Our address is: 18-24 Isa St, The Gap QLD 4825, Australia