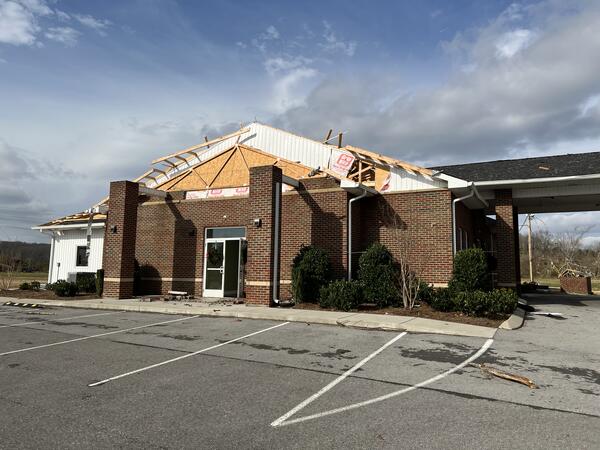 Tornado Displacement Plan
How we will gather while our facilities are repaired
The town of White Bluff has generously arranged for Harpeth Baptist Church to be able to use the Bibb Civic Center for the next 8 weeks.
Beginning Wednesday Night, 12/15/21 at 6pm we will resume our regular schedule with only a few changes.
Sundays at 9:15 am - Bible Study Groups
Sundays at 10:30 am - Worship
Sundays at 6:00 pm - As scheduled
Wednesdays at 6:00 pm - Bible Study Groups
Please keep an eye out on the website, Faithlife, Facebook, and Twitter for changes and updates.
Location: 1054 Old Charlotte Rd White Bluff, TN 37187
On Highway 70 in White Bluff turn at the stop light next to McDonalds onto Hwy 47 N. Take a left on Old Charlotte Rd and the Bibb Center is on the right.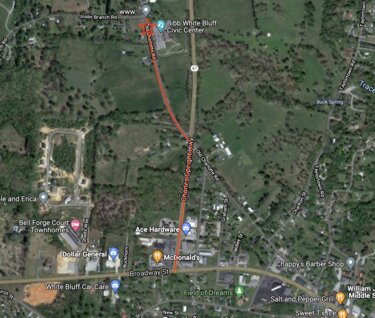 Changes we know of right now:
Bible Study Groups on Sunday / Wednesday will be condensed down to fit the number of rooms we have.
Nursery will be "make-shift".
We will not have our typical events through the holidays.
Philippians 2:16, "Holding forth the word of life; that I may rejoice in the day of Christ, that I have not run in vain,
Our address is: 1011 Butterworth Rd, Kingston Springs, TN 37082, USA