The Connection
"Doing together what we can't do alone"
Getting off to a Great Start
by Pastor Tim Burdick
Hello Lake County Baptist Association,
The New Year is a great time to start a newsletter. Each copy of "The Connection," your Lake County Baptist Association newsletter, will feature local pastors, missional specialists, and many additional contributions to inform and encourage you.
This month we hear from Pastor Cliff Lea from FBC Leesburg and Dr. Fred Boone, our very own "Sunday School Doctor." Next month we'll hear from Pastor Brooks Braswell from FBC Umatilla and Pastor Justin Burger, the youth and children's pastor at FBC Tavares.
I'm working with convention leaders, seminary professors, and laypersons at the forefront of the mission field. I hope this content blesses you, your church, and ministry and helps all serve together to build the kingdom.
Dr. Burdick serves as pastor at FBC Minneola and as the Interim Associational Missions Strategist of the Lake County Baptist Association.
From the Pastor's Desk
--by Pastor Cliff Lea
I preached from Luke 18:15-17 this past Sunday morning. It's the powerful passage where Christ tells his disciples not to hinder the children from coming to him. The passage is an excellent reminder about maintaining a childlike faith. One of my points was to cultivate a simple trust in God…regardless of circumstances.
Have you ever had the experience of needing to apply your sermon to yourself quickly? That often happens to me. That same night, my youngest son left in the afternoon to go back to his college in Jacksonville. I got a panicked call from him about 4:00 pm saying, "Dad, my truck is on fire!" I thought it was going to explode on him as we see in the movies.
I quickly got a mechanic friend of mine on a three-way phone call and talked through what he needed to do. Within minutes my wife and I got in the car to exchange vehicles, work with a towing company, and all that fun stuff.
As I drove to help him, I kept hearing a sermon in my head, "Cultivate a simple trust in God." I could sense God helping me fight the worries of a stranded kid, expensive car repairs, and a dozen other mental vexations. As I continued to drive, God's peace slowly but surely came over me in a real way. Once I arrived, my boy was fine. His truck…not so much. But that didn't matter.
I think it's safe to say that this past year has been about as unsettling as it gets for pastors. Aren't we grateful for all those classes we had at Bible college on "How to lead a church through a Pandemic?" I'm grateful for every ounce of training I had, but not one professor or student ever dreamed of the challenges the church would face in 2020 and following. I mean, we don't even know what we don't know. The hardest part is that we are surrounded by hot takes from people in the pew, the world, and the media that present all kinds of conflicting perspectives.
What do we do? Sometimes we give in to the mental battles as I faced on that drive to meet my son. But in our most sane moments, all of us realize that even though we don't know what we are doing—the Lord certainly does. We need to ask the Lord to make all the truths that we teach about his sovereignty, wisdom, and love more alive in our hearts than they have ever been.
For my brothers, no matter what you and your congregation face in the days ahead, let's seek to continue to cultivate a simple trust in God. I know we will find that the Lord is eager to be strong on our behalf when we cling to him with humble and simple faith.
Pastor Cliff Lea is the senior pastor at FBC Leesburg. Pastor Cliff comes to us from the great state of Texas, is married to the amazing Ms. Suszie, and proud father of five fine young men.
FBC Clermont New Campus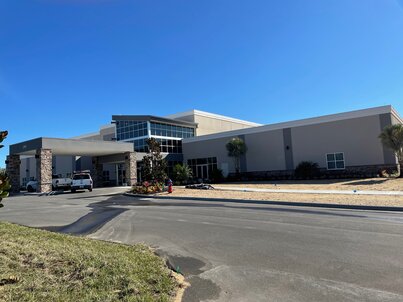 FBC Clermont new campus is coming along nicely. Pastor Ben Bond expresses he is "extremely busy" with activity. Please be praying for the church as they move, reach new people, and glorify the Kingdom of God.
Dynamic Small Groups
--by Pastor Fred Boone
Teaching to Change Lives
There are many different types of small groups but the most common group is the one that makes teaching the Bible a priority. This article is focused on the teaching goal of small groups. For hundreds of years small groups have gathered everywhere to study the Bible and the effectiveness of those groups have been limited by the ability of the leader to translate and communicate the message of the Bible. I would like to suggest a simple plan for approaching the Bible and teaching its message with the goal of "Teaching to Change Lives" which is the primary focus of Christian education.
I have used this outline for years to prepare my teachers to lead an effective small group. My acrostic H.E.A.R.T. was inspired by Howard Hendricks "The 7 Laws of the Teacher" which was a video series produced by Walk Thru the Bible Ministries. I pray the following outline will help you equip and inspire your small group leaders.
The five letters of the word heart will help you remember 5 key concepts of teaching and communicating the Word of God.
HEART – Christian Education is about communicating the word of God from heart to heart not head to head. It must be an overflow from the teacher's heart and not a desire to transfer information. The lesson should come from the teacher's own experience as they study. In other words what has the lesson said to you personally? You must consider three key concepts: Character, Compassion, & Content. Also, you must understand the relationship between teaching and learning. Teaching is: causing people to learn and Learning is: essentially producing change. In order to effect change you must know your students. It is impossible to meet needs unless you know them. Then you must earn the right to be heard. Credibility always precedes communication.
EDUCATION – According to Jesus (Matt. 28:18-20) the "aim" or goal of Christian Education is "Life Change". You must ask the question of how will you accomplish it? Will the teaching be teacher centered or student centered. Lawrence O. Richards, in his book "Creative Bible Teaching" suggested four elements of a Life Changing lesson. Step one: Hook – prepares the learner to hear the word of God. It could be an illustration or object lesson. It could be anything that would grab the learner's attention to anticipate what will take place as you explore the passage of scripture. Book – the next step is to read the passage and share some basic commentary on the passage. Look – Step three is to look at the implications of the text. Here consider questions about the text and look at the background and its implications for the original readers and your class today. Took – Fourth, what are the personal outcomes that impact the learner. This step directs the student to what they will take away from the lesson and apply to their daily life. This step is a critical step in lesson planning but is often missed by most teachers. I tell my teachers that must ask this question of their teaching: "So what"? Will this lesson make a difference in my student's life? These steps give you a simple and systematic process for planning your lesson.
ACTIVITY – Maximum learning comes from maximum involvement of the learner. The teacher would be wise to consider an old Chinese proverb: I hear, and I forget. I see, and I remember. I do, and I understand. A core principle of disciple making is allowing the disciple to try doing things for themselves. If the teacher does all the talking you can cover more material but the outcome is the students know less. Here are some interesting statistics about remembering. When the student is hearing only they will remember 10%. When have hearing and seeing they will remember 50%. When you add doing to hearing and seeing the memory goes to 90%. As the student is more engaged the potential for teaching to change lives grows exponentially. This portion of the teaching takes advanced planning and the potential for making this possible is increased when the teacher embraces the next step in the process.
READINESS – The teacher's process of preparing to teach the lesson is key to presenting a lesson that comes from the heart and is delivered with passion. Lesson preparation should be a weeklong process. The effective teacher begins their preparation on Sunday night by reading the text they will be teaching the next Sunday. I suggest that teachers should read the text everyday as part of their Quiet-time. Then by Wednesday as you are meditating on the text you begin writing down everything that comes to mind. You might think of other passages you have read that is related or lesson or sermon that thoughts and insights to the passage. There may be Illustrations or object lessons that you remember. You will be surprised at what the Lord will reveal to you before you ever look at any study resources. If you are teaching a new book of the Bible you will want to get an understanding of the purpose of the book and who was the author. Also you need to know who where the original readers and what is the general outline of the book. Then look up in a Bible dictionary any names or words you do not understand. Now read lesson resources and commentaries on the text and make notes. Develop a basic outline of the text from your written notes. You must put your lesson in one sentence. This will be your aim. Now write out the lesson, putting thoughts, quotes, etc. in an outline form. Only take this outline with you when go to teach the lesson. Don't teach from a leader guide or a book. The only book you should be using is the Bible and an outline for a teaching guide. Your teaching should come from the overflow of your week of preparation.
TEACHING METHODS – There five categories of teaching methods: Teacher to Student, Student to Teacher, Two-way Communication, Group Activities, and Outside the Class. Each week you should consider a different category. There are many different methods. Some of the most common are lecture, discussion, small group, debate, and outside assignments. The worst method is the one you use most often. You should strive for variety. Your goal is to avoid getting into a rut. You want your students to be excited about coming and anticipating what will happen each week in class.
The HEART of Teaching gives you a simple but concise way to equip your Small Group or Sunday School teachers to teach with heart and passion with the goal of impacting students with "Life Changing" Bible study that could change their life for eternity. There is no greater work than teaching the word of God. Remind your teachers that they dealing with only two things that are eternal. They are teaching the eternal word of God to the eternal souls of man. What a great honor and privilege.
Dr. Fred Boone is the administration and education pastor at FBC Mount Dora. Dr. Boone is one of our area's foremost experts in the area of Sunday School.
On the Horizion
New material coming for this newsletter including:
Upcoming Events
Getting to Know our Pastors
Hidden Histories of our Churches
Classifieds: Needs, Opportunities, and Give Aways
If you have ideas or would like to contribute, please see the end of this letter for contact information.
Please visit our website at lakebaptist.org.
Happy New Year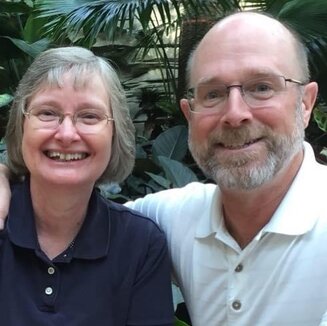 Jennifer and I want you to have a great New Year! Be blessed and know someone is praying for you. --Tim
To Contribute
Please reach out to me at tim@lakebaptist.org or call me at (352) 455-9482 to discuss contributing to this newsletter. Contributions to this and other associational work are made through your local church or directly by way of check or credit card. See https://lakebaptist.org/give or text to give at (352) 251 2411.
Our address is: 124 N Joanna Ave, Tavares, FL 32778, USA