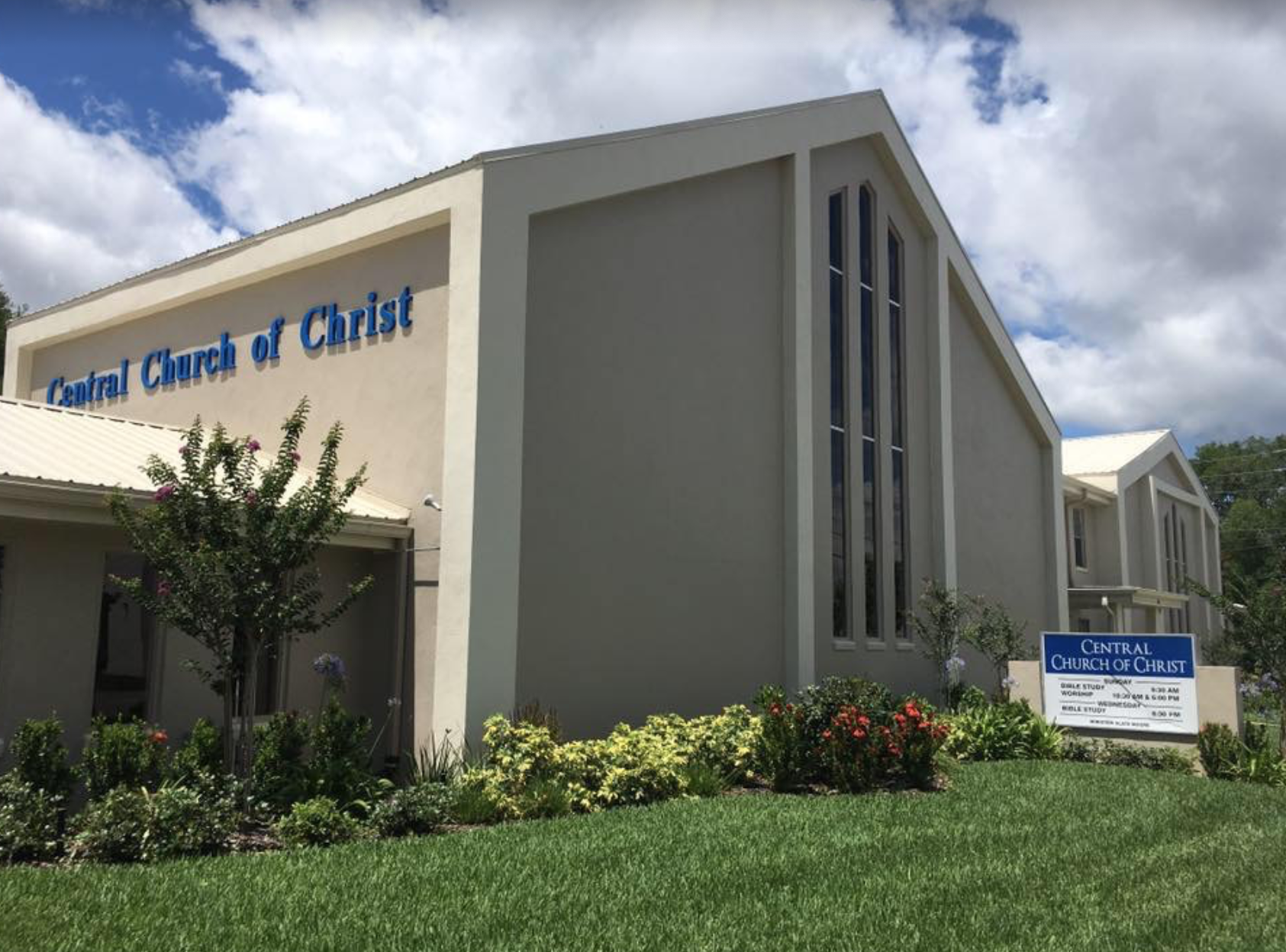 CENTRAL CONNECTIONS BULLETIN 11/20/2022
CENTRAL CONNECTIONS
OUR MISSION:
TO LEAD PEOPLE INTO A GROWING RELATIONSHIP WITH JESUS
MAKE IT PERSONAL
Central Church of Christ
Bulletin November 20, 2022
FAMILY MATTERS
FROM THE ELDERS
THE ELDERS WOULD LIKE TO WISH EVERYONE A HAPPY THANKSGIVING AND PRAY THAT EVERYONE WILL HAVE SAFE TRAVELS. WE WILL NOT HAVE WEDNESDAY NIGHT SERVICE ON NOVEMBER 23RDSO EVERYONE CAN GET TO WHERE THEY NEED TO GO TO BE WITH FAMILY AND FRIENDS.
BOWLING WE NEED AT LEAST 4 PEOPLE PER LANE TONIGHT
EVERYONE IS INVITED INCLUDING KIDS TO JOIN US FOR BOWLING AT CYPRESS LANES AT 7 PM ON NOVEMBER 20TH. PLEASE SIGN UP AT THE WELCOME CENTER. COST IS $12.70
INVOLVEMENT SUNDAY
WE WILL HAVE AN INVOLVEMENT SUNDAY ON DECEMBER 4TH SO PEOPLE CAN SIGN UP TO GET INVOLVED. THERE WILL BE TABLES SET UP FOR EACH INVOLVEMENT CATEGORY.
FOOD BAGS FOR THE MISSION
WE WILL BE COLLECTING FOOD FOR THE MISSION ON THE 1ST SUNDAY OF EACH MONTH PLEASE BRING YOUR BAGS IN BY DECEMBER 4th
TRIP TO JERUSALEM
IF YOU WOULD LIKE TO CONTRIBUTE TOWARD SLATE AND JULIE MOORES TRIP TO JERUSALEM, PLEASE SEE JACK MCDONALD OF EARMARK YOUR CHECK AND PLACE IN COLLECTION PLATE THERE IS ALSO A CATEGORY ON SIMPLEGIVE SCROLL DOWN TO THE BOTTOM OF THE PLACES TO GIVE.
MARK YOUR CALENDARS
LITTLE YOUTH BREAKFAST WITH SANTA WILL BE AT 9:30 AM ON SATURDAY DECEMBER 10TH PLEASE BRING A WRAPPED 10 DOLLAR GIFT FOR YOUR CHILD TO GET FROM SANTA
ADULT CHRISTMAS PARTY WILL BE SATURDAY DECEMBER 10TH AT 5 PM PLEASE BRING A $15 GIFT FOR THE GAME. DINNER IS PROVIDED FOR THIS EVENT.
TEEN CHRISTMAS PARTY WILL BE ON SATURDAY DECEMBER 17TH AT 6PM. PLEASE BRING A $10 GIFT FOR THE GAME. DINNER WILL BE PROVIDED.
FELLOWSHIP DINNERS WILL BEGIN ON JANUARY 1ST. EVERYONE PLEASE BRING YOUR FAVORITE DISH TO SHARE WITH EVERYONE.
YOUTH EVENTS
KINGDOM KIDS
ALL KIDS POTTY TRAINED THRU 5TH GRADE WILL HAVE KINGDOM KIDS @ 11
THANKSLIVING
THE TEENS WILL BE DOING THANKSLIVING AGAIN THIS YEAR IN LAKE WALES. PLEASE MAKE SURE YOU LET LUKE KNOW IF YOU ARE PLANNING ON GOING TO THIS. THE COST FOR THIS IS $130. THIS EVENT IS NOVEMBER 20THTHRU THE 22ND.
TEEN AFTER CARE PROGRAM
MIDDLE/HIGH CAN MEET FOLLOWING THE WEDNESDAY NIGHT CLASS UNTIL 930 PM.
ONLINE GIVING
WE OFFER ONLINE GIVING AT SIMPLEGIVE. IF YOU ARE INTERESTED IN SETTING THIS UP GO TO WWW.WHCENTRAL.CHURCH AND CLICK ON GIVING. YOU WILL SET UP YOUR OWN PASSWORD AND ACCOUNT AND WHAT FUND YOU WANT TO GIVE TO. YOU CAN ALSO PAY FOR ANY YOUTH EVENTS THIS WAY.
ATTENDANCE
IN PERSON 120
ONLINE VIEWS 73
Prayers Prayer Requests and Reports
Charlie Cook -(Friend of Dottie Green) Terminal Cancer
Grant Perry -(Friend of Richard & Dottie ) Winter Haven Hospital with pancreatitis
BURT MCKEE - UNDERGOING CHEMO
LARRY MCDONALD (EDDIE HURNS COUSIN) SERIOUS HEART ATTACK ICU IN ATLANTA
Freddy Heller - Immunotherapy for a year
Lucy Desimone - AT CERDANS HOME
Mattie Babers (Angela Johnson's mother) RECOVERING KNEE SURGERY
Jessica Cruz - (Friend of Dawn Purvis) Cancer DR said she is terminal please pray for her and her family
Scott & Stephen ( Steve and Shirley Geneon's sons) Prayers for their addictions
Charlotte McNeely - David Barton's sister is under Hospice Care.
Charles Caraker- Health
Troy Vonada - (Edna Jaye's Dad)
Carole Marrotti - (close friend of Jill Stults) Winter Haven Hospital with a bacterial infection and pneumonia.
Let us get to know you!
Please take a moment to send us your information so that we may stay connected with you. Your information is carefully managed and protected.
How did you hear about us?