Christ Community News
Christ Community Church in Collinsville Volume 4, #1, January, 2022 Conservative Congregational Christian Conference
Welcome to the Christ Community Church Newsletter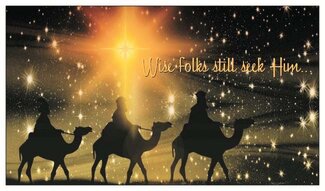 Here you will find news of events inside and outside of the church, articles, opinions, testimonies and other interesting tidbits to inspire and amuse.
If you would like to contribute a short article, testimony, encouraging word or quote, or an interesting or funny church sign, please speak to Rose. Contact the church and the office manager will get the information to Rose.
From the Pastor....

Take delight in the Lord, and He will give you the desires of your heart." (Psalm 37:4)
It always seems that when the new year rolls around, we like to start new things. Or we like to start something over. Or maybe just forget about the year before and start with a clean slate. No matter what it is, the change in the calendar always seems to act as a big reset for us.
As I was contemplating what to share this month, I came across this verse and thought it would be a wonderful mindset for us all to have as we start 2022. Take delight in the Lord. The Hebrew for delight here is to take "exquisite delight" in. It conjures up images of great contentment and pleasure. Take pleasure in the Lord. Be content in the Lord. Enjoy being in the Lord. Live joyously in the Lord.
If we live our lives taking delight in Him the Psalmist tells us He will give us the desires of our hearts. That can be easily misinterpreted to think that whatever we might want He will give us. We might want a bag of cash or a brand new car or some other material thing. If they aren't something that will bring glory to Him or be in His will for our lives, then He certainly won't be in His will furor lives, then He certainly won't give them to us.
The way to see this is to enjoy being in Him to the point where our hearts desire is to enjoy being in Him. "Draw near to God, and He will draw near to you," James tells us. Nothing could be greater than to be in His presence. Drawing nearer to Him will fill us to overflowing. And that is a great delight. And it will become the only desire of our heart. And God will gladly give us that desire.
So let us pray that 2022 will be a year where we draw closer to Him. May it be a year when we are all filled with His Spirit continually. May it be a year where we honor Him in ways we never thought possible.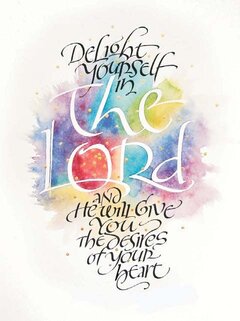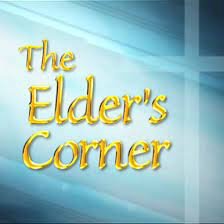 We would like to thank Kevin Salch for helping the Elders serve as lay leaders during our Sunday Worship services. Hebrews 6:10 "God is not unjust; he will not forget your work and the love you shown him as you have helped his people and continue to help them." Thank you Kevin!
No matter what the world sends our way in the theater of politics, finances, medical, or social issues in 2022, our Lord has overcome the world! The Elders are confident that our little congregation in Collinsville will continue to be blessed by God and prosper in every way!
We have come a long way with our modern technology capabilities in 2021, and we are gaining on the many buildings and grounds issues that have been so very challenging over the last several years.
The Elder Council would like to wish the entire congregation a happy, healthy, and Spirit filled, year of our Lord 2022!
James 1:17 "Every good and perfect gift is from above, coming down from the Father of the heavenly lights, who does not change like shifting shadows." ~Bob DuBois
Women's Bible Study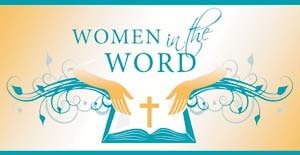 Linda Papertsian spoke with Pastor Chris about having another Women's Bible Study, and he thought it was a great idea.
Linda would like to start a Women's study the week of January 17. The study would be on the book by Timothy of January 17. The study would be on the book by Timothy Keller - "Galatians for You," and the books would cost $9.
The thought right now is to meet on Mondays in the morning (around 10-ish). If you would like to attend bible study and Monday mornings work for you, PLEASE let Patty or Linda know as soon as possible so there's a count of how many books to purchase.
If you would like to attend the bible study, but there's a different day or time that works better for you, please let them know that as well. ~ Patty Bauer
DECEMBER RECAP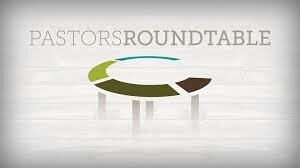 (Some items are covered separately in this newsletter)
EXALT TEAM:
Communion will now be served in 2 lines with an elder serving each line, to expedite the serving
Usually meets the first Sunday of the month - if interested, feel free to attend
MAKE DISCIPLES TEAM:
The focus in 2022 will be on small groups. See early note about Women's study
Because of COVID, many going to electronic services
New membership class tentatively scheduled for February
Baptism in the river, possibly in July
Usually meets the second Sunday of the month - if interested, feel free to attend
PROCLAIM TEAM
Just finished the Advent Breakfast in December
Working with Make Disciples team for Blessing Day of Prayer
Open to ideas for 2022
Usually meets the third Sunday of the month - if interested, feel free to attend
DEACONS: Debbie Laws is working on a brochure describing the deacons ministry. Brochures will be included in an upcoming Sunday bulletin. Also, each deacon has business cards. Questions, you can email the deacons: deacons@christcommunitychurchct.org
CHRISTMAS CAROLING FRUIT: CCC received a not of thanks and a $200 check from the Merchants Association for leading the caroling at the Christmas Tree Lighting. They hope we'll do it again!!
NEXT SERMON SERIES: Pastor Chris will start a series on the Ten Commandments
ADULT BIBLE STUDY: Pastor Church will start a series on Back to the Basics at 9AM on Sundays. He starts it promptly at 9, so be there. It's sure to be a great class
PRAYERS OF THE PEOPLE: Bob DuBois noted that many people can't hear those speaking from the back of the sanctuary during Prayers of the People...please speak up! We want to be sure we are praying for everyone that is asked for.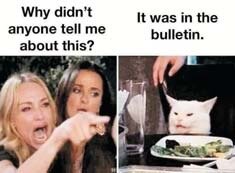 A special thanks to Laura for all the work she does to get all of the information into the bulletin each week!
Please remember to take it home and look through it, especially the calendar in the back - so you can stay apprised with the events of the church!

The Annual Meeting is on Sunday, January 23, 2022 after the service.
PLEASE put this date on your calendars and plan to attend.
Contact the church office by noon on January 20 if you prefer to attend via Zoom.
FAITHLIFE/SERVANT KEEPER INFO
Patty has been working to get the Finance Team up-to-speed on getting all giving into Faithlife and Servant Keeper. There have been some glitches that have been worked out with the the help of the service septs at Faithlife. If you are on Servant Keeper and/or Faithlife, you should be able to see some of your tithing in the system. Patty and the team are working to get the rest of the information in so that the Giving Statements for 2021 will be out in January (the goal is by the 20-25th at the latest). Thanks for your patience with all of this, it's new to everyone.
If you would like to learn more about Faithlife and what it has to offer (Faithlife TV, Faithlife Media, eCourses, etc.), let Patty know and she can look into getting something together (online training and demos). The same is true for Servant Keeper. If you don't believe you are on Faithlife or Servant Keeper, please let her know and she will get invites to you.
Look for more information about these software packages the church is using in 2022. Thanks!!
Christmas Un-Decoration Mobilization

Phase 1: On Sunday, Jan. 9, we need assistance bringing over all the boxes and containers which are currently in the Auditorium of the Schoolhouse. Just put them in Collins Hall, over next to the small tree/piano. Thank you!
Phase 2: Please join us on Saturday, Jan. 15 at 9:00 AM to in Sanctuary, to un-decorate the church and pack the Christmas decorations away
If you can only come sometime during the week prior to January 15, instead of Saturday, that's fine too!
If you are there on the 15th, you can stay at 11 and join the Pot Luck Prayer Brunch at 11 am!
Pot Luck Prayer Brunch

SUNDAY, January 15, 11:00 AM in Collins Hall
The Make Disciples Team has been holding a monthly Prayer Breakfast on the third Saturday of each month, and it has been a blessed time with the Lord. This month we will hold our second Potluck Prayer Brunch. If you are here to help put Christmas decorations away, nothing could be simpler than to stay and pray.
Invite friends and family. We will begin at 11:00 AM with grace and enjoy food and fellowship, with prayers starting once everyone is done eating. If possible, please bring a dish to share. There is a sign-up sheet on the table in the back of Collins Hall.
Canton Food Bank Needs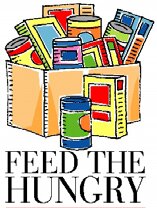 "And God is able to bless you abundantly, so that in all things at all times, having all that you need, you will abound in every good work." ~ 2 Corinthians 9:8 (NIV)
Please bring donations to church, and we will pray over the food and deliver it to the food bank. The need is for nutritious, non-perishable food items such as:
Breakfast Cereal Peanut butter Jelly
Canned fruit Bottled juice Coffee/Tea
Small sugar boxes Canned fruit Canned Tuna
Canned vegetables Mac & Cheese Soup
Pasta (canned too) Pasta sauce
Low salt and sugar free items too!
We cannot accept any food item that is past its expiration date or "best by" date.
Info about our Little Free Pantry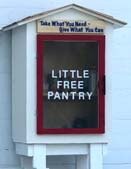 Canned goods as well as various edible or potable liquids can freeze in cold weather. This can be a food safety hazard and make people ill under certain conditions. Also, contents expand when frozen, so cans/bottles/jars may burst.
Therefore, we strongly urge food donors not to put bottles/jars and some canned goods in the Little Free Pantry during the winter months. Limit donations to items that will remain safe (dry goods - mac & cheese, oatmeal, pasta, powder drinks, etc.).
Church Cancellations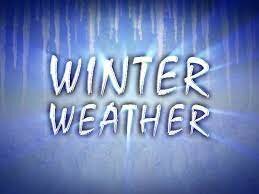 In case we need to cancel services or events at CCC, here are the ways you will get notified, and/or places to check.
CCC BULK TEXTS: You will receive a text if we have your cell number in our Directory. If you aren't sure we have your number, or if you changed your cell number, please fill out one of the yellow cards in the pews and put it in the offering plate. The text will come from 860-215-4266. PLEASE put this number into your contact list.
FACEBOOK: A notification will be up here
CHURCH WEBSITE: A notification will be put on the home page
WTIC-AM Radio: 1080 on the AM dial. You can also check the radio website online
WFSB-TV, channels 30 and 30: The information scrolls continuously at the bottom of the screen. You can also go to the station website
Please do not call Pastor Chris or Patty to check on possible cancellations.. Thank you!
Our Vision: Where we Exalt the Lord Jesus Christ, Proclaim the gospel, and Make Disciples.
Our address is: 7 South St, Collinsville, CT 06020, USA