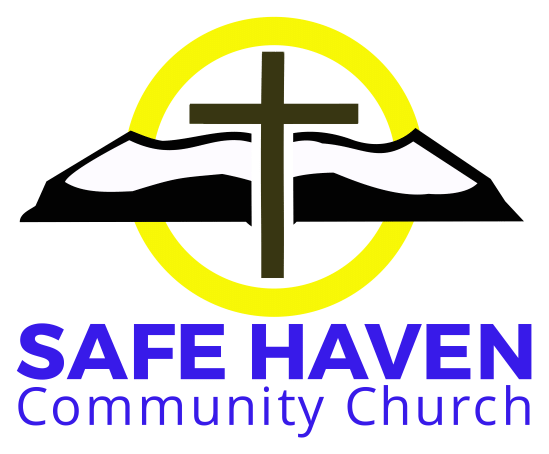 Newsletter for February 17th, 2023
Sunday Message by Doug Hill - "Who Has Believed Our Report?" Isaiah 53
Safe Haven Community Church News


The Golden Rule (a different version)
by Najwa Zebian
Don't break a bird's wings and then tell it to fly.
Don't break a heart and then tell it to love.
Don't break a soul and then tell it to be happy.
Don't see the worst in a person and expect them to see the best in you.
Don't judge people and expect them to stand by your side.
Don't play with fire and expect to stay safe.
Life is about giving and taking.
You cannot expect to give bad and receive good.
You cannot expect to give hate and receive love.
So if you are willing to see a positive change in your life, you must be willing to be that change yourself.


Donation Tax Receipts
Your donation tax receipts for 2022 are available for pick up after this Sunday's service, or at our office @ 82 Church St.
Also, offering envelopes are available at all Sunday services and also at 82 Church St.
Additional Care Group
We are pleased to announce that Pastor Chris Platteel and Henny have decided to start their own Care Group. Dates and themes have yet to be determined, but rest assured it will be a great opportunity to come closer to our Lord. Stay tuned for further details.
Care Groups and Bible Studies Beginning This Month:


Bible Studies
A reminder that our Ladies' & Men's Bible Studies are every Tuesday @ 9:30am.
Ladies have just completed studying the book of Esther.
The men's group is continuing their study, "Unshakable Hope".
Care Groups
Doug Hill's Care Group will commence on Sunday, February 19th with a study on the book of Philippians.
Roy Smyth's Care Group started on Monday, February 13th with a study on the book of John.
Further information on joining these Care Groups is outlined below under its own title.
Can You Help Safe Haven?
Safe Haven is looking for someone who would be able to help us in recording weekly offerings (envelope and electronic). It would be advantageous if they have some banking experience, computer knowledge and be willing & able to learn a new app. Please contact Walter Vanderknokke or one of the Elders if you are interested.
Birthdays:
Birthdays for February 20th thru February 26th, 2023
February 20th - Zachary Vanderknokke
February 23th - Norfely Lee
February 26th - Icy Scott
Happy Birthday to you!
If you would like to have your name included in our birthday announcements or if you do not want your name shown, please contact Sid at sid.snider@outlook.com. We do not need the year you were born.
Wednesday Night Services:
The Wednesday Evening Prayer & Praise Meeting is continuing each week! Please join us every Wednesday at 7pm @ 82 Church St.
ALL ARE WELCOME!
Reflection
Psalms 118:24
"This is the day which the Lord hath made; we will rejoice and be glad in it."
In this song, the psalmist celebrates God's love, provision, protection and mercy. No mater what enemies come against us, no matter what sins mar our daily victory, God is sovereign. He has made this day, and each and every day. And we rejoice knowing that He is present and faithful, no matter what the day brings.
Let us pray:
Lord, we begin this new day celebrating Your love. You have been good to us, and we rejoice that You have given us this new day. When we stumble, help us to turn back to You. When we are pressed by stress and conflict, be our place of refuge. May nothing rob us of the joy of knowing that this day is Yours. In Jesus' precious and Holy name.
King James app. morning prayer February 15, 2023
Faithlife:
Our subscription with Faithlife will be coming to an end on June 30th, 2023. We are currently investigating an app called Subsplash and the possibility of another app used by other churches. The Committee is mindful of costs, usability and integrated financial functions. We will be changing to a new application.
The Best Way
LIFE WITHOUT GOD IS LIKE AN UNSHARPENED PENCIL...
NO POINT
God bless you all!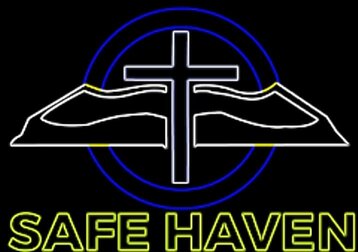 Youth & Sunday School:
YOUTH
A reminder that we have no youth get together this week. We will be back on February 24th @7pm. Hope everyone comes out that day, as there will be a chance to share. We will also be having a whole lot of fun and a great time! There will be a big activity planned, so come out and see what it is!
SUNDAY SCHOOL
TEACHERS WANTED!!!! If you would like to be a Sunday School teacher, we would like to have you join our team. Please reach out to Alex Mitton or Gerrie Vanderknokke and we will get you all set up.
Alex Mitton
Financial Update
Financial Update for February 12th, 2023:
General Offering: $7,120.76 / Building Fund Offering: $25.00
Weekly Budget need: TBD / YTD General Offering need: TBD
YTD General Offering: $35,168.03
YTD Building Fund Donations: $780.00
2022 Donation Tax Receipts are available again this Sunday, February 19th!! Any that are left will be mailed out.
Building Update
There are no changes to the budget for the new building. We are continuing to work hard with the Town of Ajax, together with our General Contractor to secure the necessary permits. There are still many hurdles to overcome, yet with God's help and your prayers we can fulfill these obligations.
Total estimate needed to finish: $538,720
Building Fund balance: $231,359.54
Final amount needed to finish the building: $303,720
We are updating our budget to reflect this, so please pray for how you can support this while we still need to support the ongoing ministry expenses. We are considering borrowing options as a last resort, however, if you have assets to lend that will help us complete the project, please talk to someone on the Finance Committee.
Doug Hill
Care Groups: Physical & Virtual Options
Although some may not be ready for physical interaction with others, "Care Groups" are a wonderful way to have either physical or virtual options to interact with God's Word.
As a congregation, we desire a wholistic, intentional care for one another. In order to provide intimate, intentional regular care for one another, we have created several "Care Groups" for everyone to get involved in. The purpose of these groups will be to connect regularly and share together, pray together and study the Bible together. If you aren't yet part of a Care Group joining is easy. When people do, they wonder why they did not do so sooner.
Volunteer Opportunities
Progressing through the implementation of our building program, there are a lot of pieces needed to come together for us to move forward in the next phases of our ministry together. Everyone has something that God has equipped them to serve with. Our ability to serve one another and welcome guests to our ministry, depends on people willing to use their gifts and talents in the service of others. Please click the picture above or link below, and help make Safe Haven a place that truly ministers to the needs of our people and reaches out with Christ's love for others!
Our Daily Bread
The December 2022-February 2023 Our Daily Bread small print devotionals are now available for pick up.
The large print devotionals are here for January-March 2023.
Stop by Safe Haven during the day from 9:30am-3:30pm (Monday to Wednesday & Fridays) to get a copy, or pick one up when you come for worship on Sunday.
Tabletalk Online & Print Devotional
Tabletalk is a monthly discipleship magazine written by today's leading theologians and pastors to help Christians grow in the knowledge of God. Daily devotionals make up over half of the content and typically exposit a book of the Bible or a specific topic over the course of the year. A third of the content is themed, dealing with a particular issue, and the rest consists of featured columns addressing a variety of issues ranging from theology to Christian living. The print version is digest-size, formatted to fit neatly into most Bibles and notebooks. Tabletalk, along with fresh online-exclusive content, is also available at TabletalkMagazine.com.
Our address is: 82 Church St S, Ajax, ON L1S 6B3, Canada