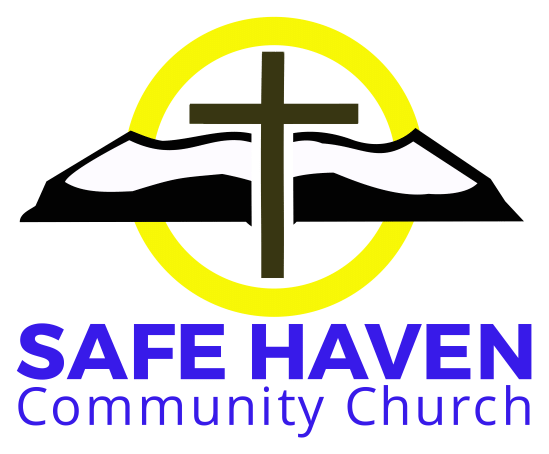 Newsletter for February 24th, 2023
Sunday Sermon by Pastor Chris Platteel - "No Greater Love" John 10:7-18 & John 13:1-19
Safe Haven Community Church News
From Pastor Chris Plattteel:


Dear Safe Haven family,
This past Wednesday, named Ash Wednesday, was the beginning of Lent - a 40 day preparation for the Good Friday and Easter events.
I so appreciate Doug presenting the prophecy of the Messiah in Isaiah 53 last Sunday. Lent is about recognizing what Jesus was willing to go through to save us and restore us as God's beloved children.
I invite you to reflect on John 10 and 13 this coming Sunday, as we consider how Jesus lay down his life and took it up again to complete our salvation. Through the Passover Supper Jesus gave us the example of serving others in the extreme. This scripture and our Communion celebration are a sensitive way of beginning our Lenten season.
You are invited to join us in-person or on-line, this coming Sunday.
Pastor Chris
PS: If joining us on-line please have a cracker and juice nearby to participate in Communion.
2022 Donation Tax Receipts
Any tax receipts that were not picked up as of last Sunday, have been mailed to your address on record.
New Care Group
A new Care Group: "Following Jesus" is being offered by Chris and Henny Platteel. Sessions will be held bi-weekly on Thursday evenings. This will be a hybrid small-group, meeting in-person and on-line to accommodate those finding driving at night difficult. You are invited to meet at the Platteel home in Scarborough (Sheppard & Neilson area) but if a more centrally located home is available that would be ideal. This group will include learning from the Bible but the main focus will be on Caring for one another as we seek to Follow Jesus. Sharing, Caring, Praying, Listening, Learning and fellowshipping with one another as the Holy Spirit leads us. The anticipated start date is March 2nd or 9th depending the number of attendees. There is a maximum on 12 persons including Pastor and Henny.
If you are interested, please contact Pastor at 647-985-2223 or cplatteel@gmail.com.
Care Groups and Bible Studies Beginning This Month:


Bible Studies
A reminder that our Ladies' & Men's Bible Studies are every Tuesday @ 9:30am.
The ladies have started a second study on the book of Esther!
The men's group is continuing their study, "Unshakable Hope".
Care Groups
Doug Hill's Care Group will continue on Sundays, with a study on the book of Philippians.
Roy Smyth's Care Group will continue on Mondays, with a study on the book of John.
Pastor Chris is beginning a new Care Group as outlined above.
Further information on joining these Care Groups is outlined below under its own title.
Can You Help Safe Haven? (NEW)
Throughout the year, our Church is planning on conducting more get-togethers and fundraisers. The Deacons usually oversee these activities but they cannot do it alone. When asked, there are some devotees that pitch in, but we could use more. If you feel so inclined, we would appreciate if some would come forward to assist in the functions when they are announced. We thank you in advance for volunteering!
Birthdays:
Birthdays for February 27th thru March 2nd, 2023
February 27th - Sandra Phillips
March 1st - Maria Javor
March 1st - Markus Javor
Happy Birthday to you!
If you would like to have your name included in our birthday announcements or if you do not want your name shown, please contact Sid at sid.snider@outlook.com. We do not need the year you were born.
Wednesday Night Prayer & Praise Meeting:
Unfortunately last Wednesday's Prayer & Praise Meeting was cancelled due to inclement weather. We were graced however, with 16 attendees the previous week and look forward to more as we grow in prayer.
Please join us on Wednesday Nights at 7pm at 82 Church St., for a time of prayer and some worship. We are so excited to see God moving on Wednesday nights so far! It is very encouraging and we would love to see you there.
Reflection
Isaiah 41:10
"Fear thou not; for I am with thee: be not dismayed; for I am thy God: I will strengthen thee; yea, I will help thee; yea, I will uphold thee with the right hand of my righteousness."
God has gone to the ends of the earth to make sure that you will always know that, no matter what, He has got you covered. He will keep you at rest, He will strengthen you, and He will see you through the tough times. In everything you do, every trial that you face, and in every challenge that comes your way, you should know that you have no reason to fret or worry. God is with you.
Let us Pray:
Dear God, We thank You that we can trust in You completely, never having to worry or fret when troubling times come our way. We thank you Lord, that we can rely on Your faithfulness.
In Jesus's precious name, we pray.
AMEN
King James app. night prayer February 22, 2023
Faithlife:
As reported last week our subscription with Faithlife will be coming to an end on June 30th, 2023. We will keep you informed of its replacement or other actions.
The Best Way:
The fact that there is a highway to hell and only a stairway to heaven, says a lot about anticipated traffic numbers.


Newsletter
I thank you for your words of encouragement regarding the new publication. I strive to provide a newsletter for you - the devotees of Safe Haven. It occurred to me recently that I have not invited you to participate in its content.
If you have something that you would like to share with your fellow readers, please do not hesitate to let me know. Contact Sid at sid.snider@outlook.com.


God bless you all!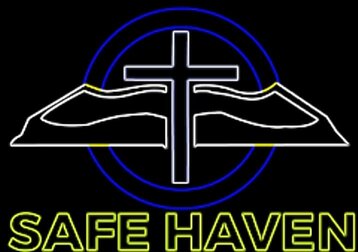 Youth & Sunday School:
YOUTH
WE ARE BACK!! Our youth group is back from a one week break. We will be meeting once again at 7pm on Friday evenings. If you gave the lesson a try and want to share this week, I encourage you to do so. We are ready for a good night as usual!
SUNDAY SCHOOL
TEACHERS WANTED!!!! As well, our Sunday School is always ready for our kids. Our teachers are always prepared with a great curriculum to teach our kids, so please come out for our Sunday School!
Alex Mitton
Financial Update
Financial Update for February 19th, 2023:
General Offering: $5,112.64 / Building Fund Offering: $110.00
Weekly Budget need: TBD / YTD General Offering need: TBD
YTD General Offering: $40,280.67
YTD Building Fund Donations: $890.00
Any 2022 Donation Tax Receipts that were not picked up as of last Sunday have been mailed.
Building Update
There are no changes to the budget for the new building. We are continuing to work hard with the Town of Ajax, together with our General Contractor to secure the necessary permits. There are still many hurdles to overcome, yet with God's help and your prayers we can fulfill these obligations.
Total estimate needed to finish: $538,720
Building Fund balance: $231,359.54
Final amount needed to finish the building: $303,720
We are updating our budget to reflect this, so please pray for how you can support this while we still need to support the ongoing ministry expenses. We are considering borrowing options as a last resort, however, if you have assets to lend that will help us complete the project, please talk to someone on the Finance Committee.
Doug Hill
Care Groups: Physical & Virtual Options
Although some may not be ready for physical interaction with others, "Care Groups" are a wonderful way to have either physical or virtual options to interact with God's Word.
As a congregation, we desire a wholistic, intentional care for one another. In order to provide intimate, intentional regular care for one another, we have created several "Care Groups" for everyone to get involved in. The purpose of these groups will be to connect regularly and share together, pray together and study the Bible together. If you aren't yet part of a Care Group joining is easy. When people do, they wonder why they did not do so sooner.
Volunteer Opportunities
Progressing through the implementation of our building program, there are a lot of pieces needed to come together for us to move forward in the next phases of our ministry together. Everyone has something that God has equipped them to serve with. Our ability to serve one another and welcome guests to our ministry, depends on people willing to use their gifts and talents in the service of others. Please click the picture above or link below, and help make Safe Haven a place that truly ministers to the needs of our people and reaches out with Christ's love for others!
Our Daily Bread
The March-May 2023 Our Daily Bread small print devotionals are now available for pick up.
We have the large print devotionals for January-March 2023.
Stop by Safe Haven during the day from 9:30am-3:30pm (Monday to Wednesday & Fridays) to get a copy, or pick one up when you come for worship on Sunday.
Tabletalk Online & Print Devotional
Tabletalk is a monthly discipleship magazine written by today's leading theologians and pastors to help Christians grow in the knowledge of God. Daily devotionals make up over half of the content and typically exposit a book of the Bible or a specific topic over the course of the year. A third of the content is themed, dealing with a particular issue, and the rest consists of featured columns addressing a variety of issues ranging from theology to Christian living. The print version is digest-size, formatted to fit neatly into most Bibles and notebooks. Tabletalk, along with fresh online-exclusive content, is also available at TabletalkMagazine.com.
We are a people who seek to honour the Lord Jesus Christ and share His great love.
Our address is: 82 Church St S, Ajax, ON L1S 6B3, Canada