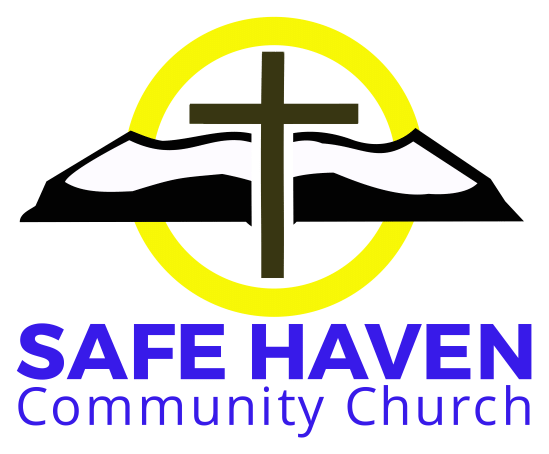 Newsletter for March 3rd, 2023
Sunday Sermon by Pastor Edwin Valles - "Dreams"
Safe Haven Community Church News
From Pastor Chris Platteel:


A new Care Group "Following Jesus" is being offered by Chris and Henny Platteel. Sessions will be held bi-weekly on Thursday evenings, starting March 16th. This will be a hybrid small-group, meeting in-person or on-line using the Jitsi Meet program. A laptop computer, cell-phone or Notepad can be used with the Jitsi Meet program - if you need assistance in setting this up, we will help you with that. You are invited to meet on-line or at the Platteel home in Scarborough (Sheppard & Neilson), but if a more centrally located home is available that would be ideal. This group will include learning from the Bible, but the main focus will be on Caring for one another as the Holy Spirit leads us.
If you are interested or have questions, please contact us at 647-985-2223 or email cplatteel@gmail.com.
Care Groups and Bible Studies Beginning This Month:


Bible Studies
Our Ladies' & Men's Bible Studies are every Tuesday @ 9:30am.
The ladies have started a second study on the book of Esther!
The men's group is continuing their study, "Unshakable Hope".
Care Groups
Doug Hill's Care Group will continue on Sundays, with a study on the book of Philippians.
Roy Smyth's Care Group will continue on Mondays, with a study on the book of John.
Pastor Chris is beginning a new Care Group as outlined above.
Member's Annual Meeting March 26th, 2023
Safe Haven Elders are arranging the in-person Member's Annual Meeting for March 26th. This is an extremely important meeting as there will be presentations and a question & answer period. Pursuant to the Constitution we would like to present two new potential ELDERS for your consideration. The candidates are as follows:
Roy Douglas and Huntley Cowie
Birthdays:
There are no recorded birthdays for this week.
If you would like to have your name included in our birthday announcements or if you do not want your name shown, please contact Sid at sid.snider@outlook.com. We do not need the year you were born.
Wednesday Night Prayer & Praise Meeting:
We had a great time last Wednesday! Even though it was on-line, we had a good time and prayed for many things. We are so thankful to the Lord for blessing us. Please come out any Wednesday for some time of prayer and praise.
Join us on Wednesday Nights at 7pm at 82 Church St., for a time of prayer and some worship. We are so excited to see God moving on Wednesday nights so far! It is very encouraging and we would love to see you there.
Safe Haven needs a back-up Finance Clerk:
Our church requires a back-up to assist Swarna Bala in our financial recording of weekly offerings. This is a paid position for 3-4 hours per week, and the candidate will only need the basics of operating a computer application. Training will be provided as required. If you are interested please contact Walter Vanderknokke @ (905) 767-2915.
Reflection
Use your voice for KINDNESS,
Your ears for COMPASSION,
Your hands for CHARITY,
Your mind for TRUTH,
And your heart for LOVE.
The Best Way:
Daylight Savings changes time,
Jesus changes LIFE!
Newsletter
I thank you for your words of encouragement regarding the new publication. I strive to provide a newsletter for you - the devotees of Safe Haven. It occurred to me recently that I have not invited you to participate in its content.
If you have something that you would like to share with your fellow readers, please do not hesitate to let me know. Contact Sid at sid.snider@outlook.com.


Your Safe Haven Volunteers:
Elders Deacons
Roy Smyth Trevor Hayes
Walter Vanderknokke Edna Hayes
Carlos Mejia Lisa Hettich
Sid Snider Maria Javor
Building Committee / Social Committee
Doug Hill Edna & Bert Hayes
Roy Smyth Maria & Jozef Javor
Edna Hayes Trevor & Doreen Hayes
Maria Javor Roy & Jennifer Smyth
Finance Committee Missions Committee
Trevor Hayes Leona Slomka
Walter Vanderknokke Janet Hill
Sid Snider
Contact Information for our Volunteers:
Roy & Jennifer Smyth (roysmyth@rogers.com)
Walter Vanderknokke (waltervdk44@gmail.com)
Carlos Mejia (carlosmejia@rogers.com)
Sid Snider (sid.snider@outlook.com)
Lisa Hettich (lisahettich@yahoo.ca)
Trevor & Doreen Hayes (dandthayes@gmail.com)
Doug & Janet Hill (doughill@rogers.com)
Edna & Bert Hayes (ednahayes311@cloud.com)
Maria Javor (javorjozef@hotmail.com)
Huntley Cowie (hcowie3@gmail.com)
Leona Slomka (lslomka@hotmail.com)
God bless you all!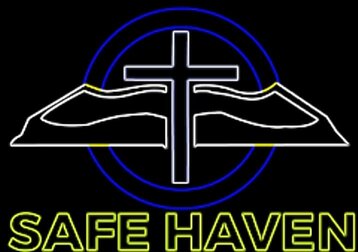 Youth & Sunday School:
YOUTH
Hello everyone! We had a fun-filled Friday playing mini-games, and we began the study on 1st Corinthians. We hope to have everyone come out soon! We are going bowling on March 17th, so stay tuned for more details.
SUNDAY SCHOOL
TEACHERS WANTED!!!! Be assured, our Sunday School is always ready for our kids. Our teachers are always prepared with a great curriculum to teach our kids, so please come out for our Sunday School!
Alex Mitton
Financial Update
Financial Update for February 26th, 2023:
General Offering: $8,380.62 / Building Fund Offering: $120.00
Weekly Budget need: TBD / YTD General Offering need: TBD
YTD General Offering: $48,661.29
YTD Building Fund Donations: $1,010.00
Any 2022 Donation Tax Receipts that were not picked up have been mailed. Please let us know if you have not received yours yet, and we can make a copy for you.
We are a people who seek to honour the Lord Jesus Christ and share His great love.
Our address is: 82 Church St S, Ajax, ON L1S 6B3, Canada