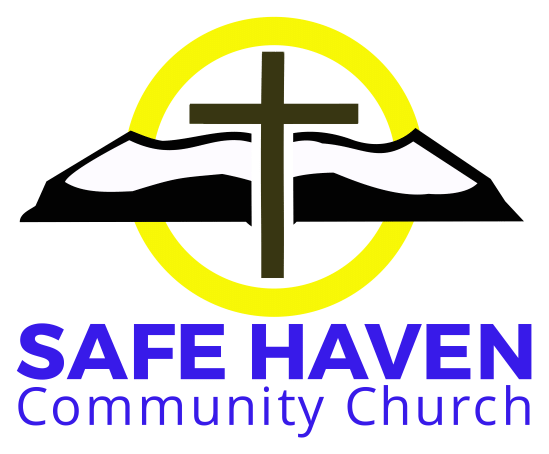 Newsletter for March 10th, 2023
Sunday Sermon br Pastor Chris Platteel - "Wind and Fire" Genesis 1:1-4 & Acts 2:1-4
Safe Haven Community Church News
From Pastor Chris Platteel:


This Sunday's Message:
In the message this coming Sunday March 12th, entitled, "Wind and Fire", we'll explore What and Who the Spirit is, how the Spirit is revealed in the Old and New Testaments, as well as the role of the Holy Spirit in the lives of God's people. How can I receive more of the spirit? How can we deepen our walk with the Holy Spirit? Join us this Sunday, in person or online to worship God: "Come Holy Spirit we need You."
Pastor Chris and Henny's Care Group:
The new Care Group, "Following Jesus", offered by Chris and Henny Platteel will be starting Thursday March 16th at 7:00pm. We'll meet every other Thursday.
We will be using the Jitsi Meet video program on your laptop computer, cell phone or Notepad. We'll help you get this set up. This group will include learning from the Bible, but the main focus will be on Caring for one another as the Holy Spirit leads us.
If you are interested or have questions, please contact us at 647-985-2223 or email cplatteel@gmail.com.
Care Groups and Bible Studies Beginning This Month:


Bible Studies
Our Ladies' & Men's Bible Studies are every Tuesday @ 9:30am.
The ladies have started a second study on the book of Esther!
The men's group is continuing their study of, "Unshakable Hope".
Care Groups
Doug Hill's Care Group will continue on Sundays, with a study on the book of Philippians.
Roy Smyth's Care Group will continue on Mondays, with a study on the book of John.
Pastor Chris is beginning a new Care Group as outlined above.
Member's Annual Meeting March 26th, 2023
Safe Haven Elders are arranging the in-person Member's Annual Meeting for March 26th. This is an extremely important meeting as there will be presentations and a question & answer period. Pursuant to the Constitution we would like to present two new potential ELDERS for your consideration. The candidates are as follows:
Roy Douglas and Huntley Cowie
Birthdays: March 12th thru March 18th
March 17th - Sid Snider
If you would like to have your name included in our birthday announcements or if you do not want your name shown, please contact Sid at sid.snider@outlook.com. We do not need the year you were born.
Wednesday Night Prayer & Praise Meeting:
We were happy to have another night of amazing prayer and meeting with God! We would love to have anyone and everyone come out. We had 2 new people come out last Wednesday, and our numbers are growing. Let us know how we can pray for you or anyone you know.
Join us on Wednesday Nights at 7pm at 82 Church St., for a time of prayer and some worship. We are so excited to see God moving on Wednesday nights so far! It is very encouraging and we would love to see you there.
God answers our prayer for a Finance Clerk:
God is so gracious and responsive to our needs. Louis Davis has stepped up to be our backup Finance Clerk. Thank you Louis for fulfilling our need!
The Best Way:
Daylight Savings changes time,
Jesus changes LIFE!
Don't forget to put your clocks ahead by
1 hour this Saturday evening!


God bless you all!


Youth & Sunday School: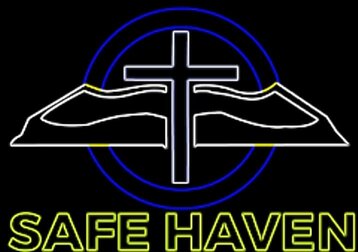 YOUTH
Hello everyone! Come on out this Friday for some fun and for the continuation of our Bible study in 1st Corinthians. We are also looking forward to going bowling on March 24th! There will be more details to come - looking forward to this event!
SUNDAY SCHOOL
TEACHERS WANTED!!!! Be assured, our Sunday School is always ready for our kids. Our teachers are always prepared with a great curriculum to teach our kids, so please come out for our Sunday School!
Alex Mitton
Financial Update
Financial Update for March 5th, 2023:
General Offering: $6,012.00 / Building Fund Offering: $25.00
Weekly Budget need: TBD / YTD General Offering need: TBD
YTD General Offering: $54,673.29
YTD Building Fund Donations: $1,035.00
Any 2022 Donation Tax Receipts that were not picked up have been mailed. Please let us know if you have not received yours yet, and we can make a copy for you.
We are a people who seek to honour the Lord Jesus Christ and share His great love.
Our address is: 82 Church St S, Ajax, ON L1S 6B3, Canada