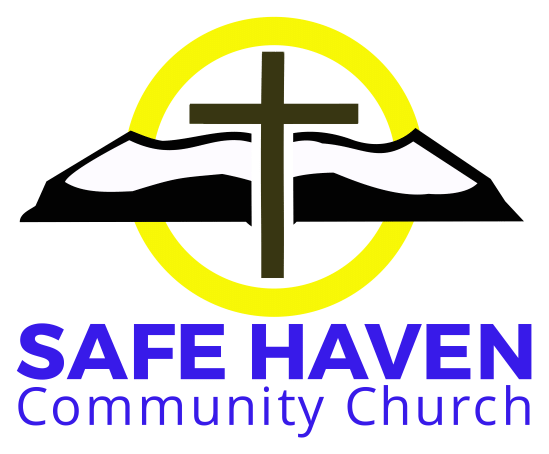 Newsletter for March 17th, 2023
Sunday's Message Presented by Elder Carlos Mejia
Safe Haven Community Church News
***Ladies Bible Study***
Just a reminder there will be NO Bible Study next Tuesday March 21st. However, Janet is encouraging you to listen to Pastor Hales' sermon on Esther. Simply click on the following link:
www.youtube.com/watch?v=qCBdfOse8HE
Care Groups and Bible Studies:


Bible Studies
Our Ladies' & Men's Bible Studies are every Tuesday @ 9:30am.
The ladies have started a second study on the book of Esther!
The men's group is continuing their study, "Unshakable Hope".
Care Groups
Doug Hill's Care Group is on Sundays, with a study on the book of Philippians.
Roy Smyth's Care Group is on Mondays, with a study on the book of John.
Pastor Chris began his care group on March 16th, and will continue every second Thursday after then.
Member's Annual Meeting March 26th, 2023
Safe Haven is holding the Member's Annual Meeting on Sunday March 26th following the morning service. This is an extremely important meeting as there will be presentations and a question & answer period. We have proxy forms for any member who is unable to be in attendance. Pursuant to the Constitution we would like to present two new potential ELDERS for your consideration. The candidates are as follows:
Roy Douglas and Huntley Cowie
Birthdays:
March 22nd - Marjorie Haynes
March 24th - Dawn Loney
If you would like to have your name included in our birthday announcements or if you do not want your name shown, please contact Sid at sid.snider@outlook.com. We do not need the year you were born.
Wednesday Night Prayer & Praise Meeting:
We had a fantastic time on Wednesday, diving into some prayer. We have new people each and every week, and our numbers are growing (don't be concerned there is always room for more). This Wednesday we are having some worship as well as prayer. It is a great time to fellowship with our Lord. ALL ARE WELCOME!
Join us on Wednesday Nights at 7pm at 82 Church St., for a time of prayer and some worship. We are so excited to see God moving on Wednesday nights so far! It is very encouraging and we would love to see you there.
A New Replacement to Faithlife - SUBSPLASH:
We have come to an arrangement to transition from Faithlife to Subsplash in the coming weeks. This application is far superior to Faithlife, with many more features and potentially less usage fees. With this change we will have an updated Website and Church app. We would like to get your ideas and suggestions on what you would like to have, that will improve our ministry application.
In addition, if you can volunteer your help and/or expertise to assist other volunteers to create the best ever site for Safe Haven, please let us know.
Please send in your thoughts or assistance to Doug Hill or any of the Elders. Together we can make our new application work for everyone!
Your Safe Haven Volunteers:
Elders
Roy Smyth
Walter Vanderknokke
Carlos Mejia
Sid Snider
Deacons
Trevor Hayes
Icy Scott
Lisa Hettich
Building Committee
Doug Hill
Edna Hayes
Roy Smyth
Maria Javor
Trevor Hayes
Finance Committee
Trevor Hayes
Walter Vanderknokke
Missions
Leona Slomka
Janet Hill
Social Committee
Trevor & Doreen Hayes
Maria & Jozef Javor
Edna & Bert Hayes
Roy & Jennifer Smyth
Volunteer Contact Information:
Roy & Jennifer Smyth (roysmyth@rogers.com)
Walter Vanderknokke (waltervdk44@gmail.com)
Carlos Mejia (carlosmejia@rogers.com)
Sid Snider (sid.snider@outlook.com)
Icy Scott (iscott@rogers,com)
Lisa Hettich (lisahettich@yahoo.ca)
Trevor & Doreen Hayes (dandthayes@gmail.com)
Doug & Janet Hill (doughill@rogers.com)
Edna & Bert Hayes (ednahayes311@cloud.com)
Maria Javor (javorjozef@hotmail.com)
Leona Slomka (lslomka@hotmail.com)
God bless you all!


Youth & Sunday School: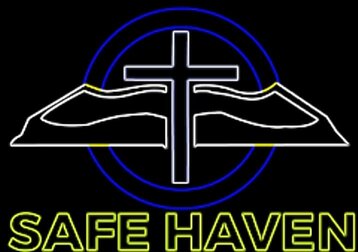 FRIDAY NIGHT YOUTH
Hey everyone! I am really happy for all that came out last Friday. We had a good time diving into 1st Corinthians, and this week we will be talking about knowledge and humbling ourselves.
A reminder to everyone to stay tuned for the email about our upcoming bowling event. We will be having our youth this Friday at 7pm as usual.
SUNDAY SCHOOL
We are happy to keep things going as usual for Sunday School. I just wanted to take this time to thank the wonderful teachers that have been working and volunteering to make sure we have Sunday School each and every week. They truly are awesome!
Alex Mitton
Financial Update
Financial Update for March 12th, 2023:
General Offering: $4,820.33 / Building Fund Offering: $70.00
Weekly Budget need: TBD / YTD General Offering need: TBD
YTD General Offering: $59,493.62
YTD Building Fund Donations: $1,105.00
Any 2022 Donation Tax Receipts that were not picked up have been mailed. Please let us know if you have not received yours yet, and we can make a copy for you.
We are a people who seek to honour the Lord Jesus Christ and share His great love.
Our address is: 82 Church St S, Ajax, ON L1S 6B3, Canada