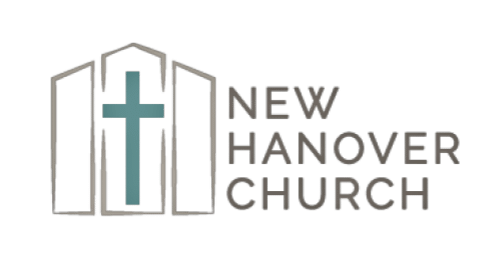 New Updated Content! NHC Weekly Newsletter
July 19, 2020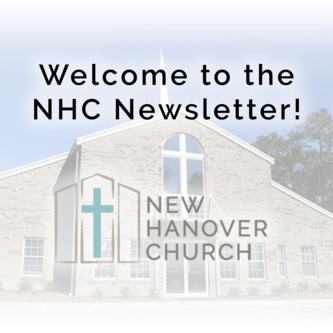 Welcome to our newsletter! Click on any event or image for more details about the event listed.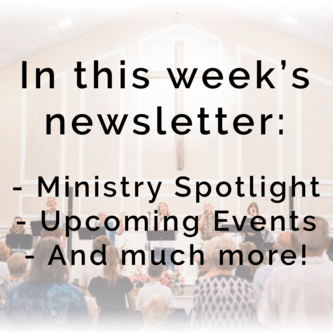 Ministry Spotlight - Early Bread Street Ministry
The purpose of Early Bread Street Ministry is to reach out to those who are currently homeless and in need of a helping hand. We provide a meal, snacks, water, clothes, toiletries and a variety of other miscellaneous items. We get to know them, hear their stories, find out if there is a way we can help, spend time praying, and share the Gospel.
If you are interested, there are a variety of ways you can help us.
1) Support us by donating
new and gently used items for us to pass out each week, or money for us to purchase these items. Below is a list of common items we have on hand to pass out each week. See Shelley Boehling or Sara Rusher to donate.
Items Distributed weekly
Men's Shorts All Sizes 30-50 (Especially 30,32,34,36,38)
Men's T-Shirts S-5xL
Men's Belts
Men's Underwear S-5X (Especially S,M,L)
Shoes - Tennis Shoes, Flip Flops, Work Boots
Rain Gear
** We sometimes need women's t-shirts, shorts, and shoes, but check with us first to find out our current need.
As Needed Items
Chapstick, Band Aids, Antibiotic Ointment, Garbage Bags, Hair Brushes, Combs, Back Packs, Tents, Sleeping Bags, Blankets, Plastic Drop Cloths, Duct Tape, Pen & Paper, Ear Plugs, Cards, Safety Pins, Nail Clippers, Can Opener
2) Join us
We need help organizing donated items each week usually on Wednesday morning 9-10. Join us on the street one or more Wednesday mornings from 10-3. Please give Sara a call (910-262-1679) to set up a time, because space is limited.
3) Pray for us
Abide in Me, and I in you. As the branch cannot bear fruit of itself, unless it abides in the vine, neither can you, unless you abide in Me. 5 "I am the vine, you are the branches. He who abides in Me, and I in him, bears much fruit; for without Me you can do nothing." John 15:4-5
But sanctify the Lord God in your hearts: and be ready always to give an answer to every man that ask you a reason for the hope that is in you with meekness and fear.1 Peter 3:15
No one can come to Me unless the Father who sent Me draws him; and I will raise him up at the last day. John 6:44
Blessed be God, even the Father of our Lord Jesus Christ, the Father of mercies, and the God of all comfort; 4 Who comforts us in all our tribulation, that we may be able to comfort them which are in any trouble, by the comfort which we ourselves are comforted of God. 2 Corinthians. 1:3-4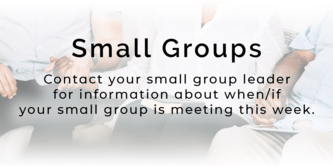 Tithes and Offerings
Please remember the importance of continuing your regular giving during this time.
If you are attending service in person, there is an offering box in the back of the sanctuary.
To send a check, the mailing address for the church is P.O. Box 16250, Wilmington, NC 28408.
A number of church members have found it more convenient to utilize their bank's on-line banking for their giving.
Thank you for continuing to remember the importance of supporting our local congregation and our community.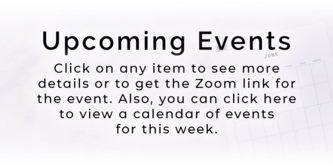 Upcoming Events
Download
Kids, come join Mrs. Michelle as she leads an exciting Bible study time in the names of God! Meeting Via Zoom.
Friday, July 24th, 2020, 9:15 am (EDT)
Download
Join us in person or online at: live.newhanoverchurch.org
Sunday, July 26th, 2020, 10 am (EST)
Download
Teens, come join us for an exciting Bible study with Lee Shelton! Meeting Via Zoom.
Monday, October 12th, 2020  •  5:30–6:00 pm (EDT)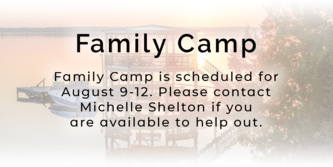 Prayer Requests
If you have a prayer request, please email it to nhcprayer@gmail.com and our elders will lift it up before the Lord.
Our address is: 318 Silver Lake Rd, Wilmington, NC 28412, USA