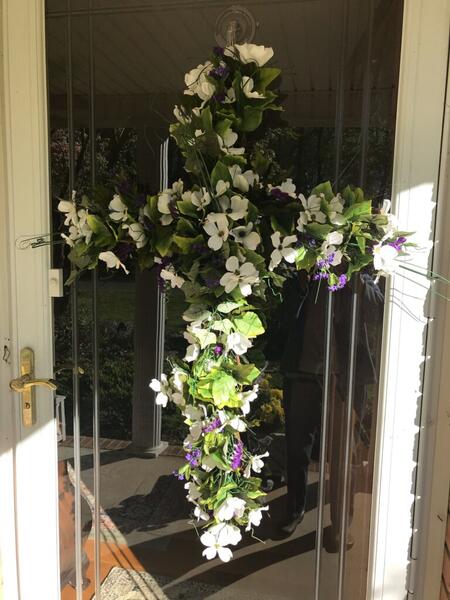 Neighborhood News and Notes
April 7, 2020
Verse of the Day
This is my favorite week of the year from Palm Sunday to Resurrection Sunday. It is indeed a Holy Week as we remember and celebrate God's greatest act of love. Below is a daily reading schedule for this week. The scripture corresponds to the events that happened on each day. Bless you!
Passion Week Readings
Monday Mark 11:12-14
Mark 11:15-18
Tuesday Mark 11:20-26
Mark 11:27-12:44
Mark 13:1-37
Wednesday Luke 21:37-38
Mark 14:1-2
Thursday Mark 14:12-25
John 13:1-17:26
Mark 14:26-42
Friday Mark 14:43-Mark 15:47
Saturday Matthew 27:62-66
Sunday John 20:1-18
Matthew 28:1-10
Luke 24:1-12
Mark 16:1-7
Luke 24:13-35
John 20:19-23
Church News
Online Giving -- We now have online giving operational. If this is an option for you, especially during the time we are unable to meet, here is the link for online giving on our website: https://neighborhoodchurchnc.org/give
If you would rather use regular mail, the address is:
Neighborhood Church
12625 Kemerton Lane
Huntersville, NC 28078
A Great Time to Love Our Neighbors -- During this time of "social distancing," think of ways you can help your neighbors. Without putting your health or theirs in jeopardy, what are some things you can do to show the love of Christ to your neighbors during this time? Run an errand? Share a book, toys, games, etc. for families whose kids are now "stuck" at home all day? If you come up with some ideas, share them on the Facebook page or email them to me. I'll share with the church family. That may spur someone else to reach out to their neighbors also!
Need Help?
If you need help with anything, please let me know. I already have some folks who have expressed to me their willingness to help. You can email me or contact me on my cell phone (704-264-9265). This number also receives texts.
Our address is: 11530 Beatties Ford Rd, Huntersville, NC 28078, USA