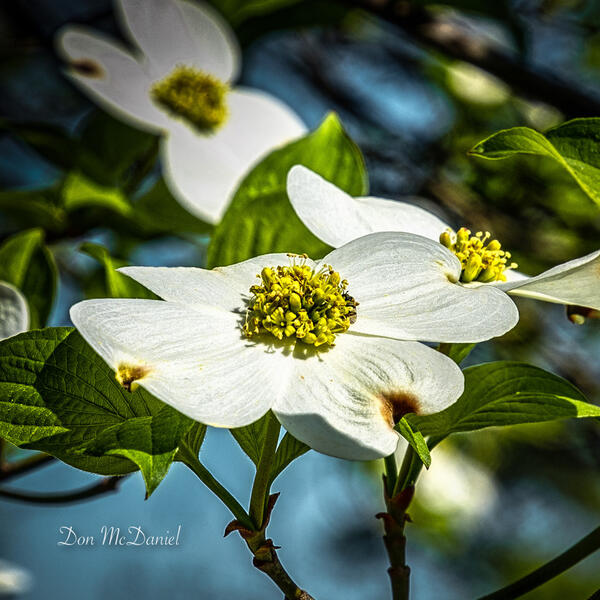 Neighborhood News and Notes
April 10, 2020
Verse of the Day
Today is Good Friday. It is the day we remember the greatest display of God's love, mercy and grace. It is in some ways a somber and sobering day to think about the tremendous sacrifice Jesus made for us. But it is indeed a GOOD Friday. Because of Christ's sacrifice, we who believe in Him are forgiven and made righteous in God's eyes. We are at peace with God and that is Good! That is VERY Good!
"When Jesus had received the sour wine, He said, 'It is finished!' Then bowing His head, He gave up His spirit." John 19:30
This three-word English translation "It is finished" is actually one word in the Greek language of John's gospel. Just one word. This one word was among the final words of Jesus before His death. It is spoken with authority. It is a declaration of completion, perfection, victory! The work is done! Mission complete!
This one word is a verb in the perfect tense. This means that the mission is finished once and for all. Nothing else need be done. God's will is complete. Jesus laid down His life and was the perfect sacrifice for the sins of all people!
Even as Jesus takes his final breaths, He declares victory -- the fulfillment of God's will!
We have so much to be thankful for today! It is indeed a Good Friday!
Church News
Worship Service This Sunday! -- Though we are not going to be able to meet at Hopewell High School this Sunday, we can still worship together! We will post on our church website a video of this week's sermon along with a couple of songs. The service will start promptly at 10:30am on Sunday, so go to the church website a few minutes before. Have your Bibles with you. The address is neighborhoodchurchnc.org. Once on the webpage, click "Live" in the menu. This should take you to the service! Or, the direct link is https://neighborhoodchurchnc.org/live I look forward to worshiping with you Sunday!
Online Devotion and Prayer -- It was a joy to see some of your faces last night (Thursday) for a short devotion, prayer and time just getting caught up with everyone. I counted about 31 who participated. We will plan to do more of these in the weeks ahead.
Online Giving -- We now have online giving operational. If this is an option for you, especially during the time we are unable to meet, here is the link for online giving on our website https://neighborhoodchurchnc.org/give. If you would rather use regular mail, the address is:
Neighborhood Church
12625 Kemerton Lane
Huntersville, NC 28078
Checkout our Church Facebook Page -- If you are on Facebook, visit our church page (Neighborhood Church NC). It is a place where you can leave comments of encouragement or ask questions. I plan to add on our Facebook page at least one verse of scripture each day that I hope will encourage you. Take a look at the page and make comments about anything on your mind as a way to stay connected with each other during these days.
A Great Time to Love Our Neighbors -- During this time of "social distancing," think of ways you can help your neighbors. Without putting your health or theirs in jeopardy, what are some things you can do to show the love of Christ to your neighbors during this time? Run an errand? Share a book, toys, games, etc. for families whose kids are now "stuck" at home all day? If you come up with some ideas, share them on the Facebook page or email them to me. I'll share with the church family. That may spur someone else to reach out to their neighbors also!
Need Help?
If you need help with anything, please let me know. I already have some folks who have expressed to me their willingness to help. You can email me or contact me on my cell phone (704-264-9265). This number also receives texts.
Our address is: 11530 Beatties Ford Rd, Huntersville, NC 28078, USA