Weekly Newsletter 1/7/2022
Serve on the Tech Team
TRAINING WILL BE HELD MONDAY, JAN 10
AT 7PM IN THE SANCTUARY
(Current volunteers should also attend)
Be part of the technical side of ministry, behind the scenes. We need people for soundboard, power point design, live stream broadcast and more!
IMPORTANT INFORMATION FROM THE CHURCH OFFICE:
2022 OFFERING ENVELOPES: In the lobby to be picked up.*
*If you do not use/want your envelopes, please use the red pen to cross your name off the label on the book so we can update our records.
*If you need offering envelopes please contact the church office.
2021 GIVING STATEMENTS: You MUST request a statement if you need one. Statements can be mailed or emailed (pdf). Please be sure to specify how you'd like to receive it.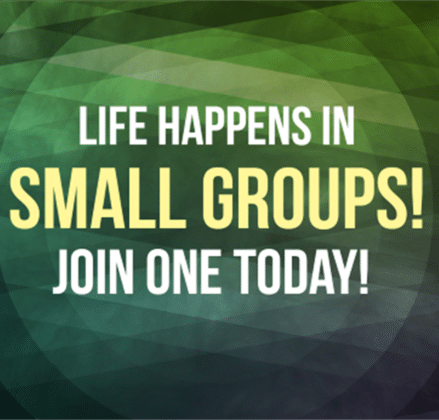 NEW MEN'S SMALL GROUP
First Meeting: 7am Saturday, Jan 15
Rt 11 Coffee & Cream
(3391 Point Twp Dr/Rt 11, Northumberland – a bit south of Point Drive-in on Rt 11 below Danville)
Come for coffee, a bite & some fellowship!
Plan is to meet for about 1 hour.
Contact Pat Chambers for any questions.
____________________
Small groups can help us develop a greater sense of Christian community in a disconnected age. They can facilitate the formation of deeper Christian friendships, encourage greater spiritual accountability among church members, and become a natural opportunity for inviting unbelieving and unchurched (or under-churched) neighbors to interact with a covenant community.
____________________
HAVE AN IDEA FOR A SMALL GROUP?
LOOKING TO GET INVOLVED IN A SMALL GROUP?
WATCH FOR MORE DETAILS IN THE COMING WEEKS!
YOUTH GROUP IS CANCELED THIS WEEK
Fundraiser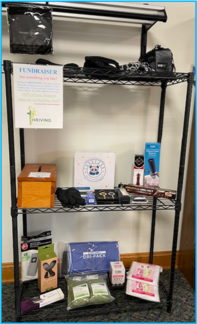 We are part of a program that enables us to receive FREE (brand new) products. The items are displayed at the end of the office hallway, with new items added weekly. The products are available for a donation. 100% of the proceeds benefit the building fund. There are some neat gadgets, kitchen items, exercise equipment, pet products, outdoor products, and more. A donation box is located with the items on the shelf for your convenience.

In our Thoughts and Prayers
Our Church Family:
Layser Family, Janessa Nichols, Wealthy Shutt & family, Sandy Reabuck, Janet Bausch, Nan Doran, Charlie Huber, George Humbert, Dave & June Curran
Extended Family:
John Gerst Sr, Family of Gary Keefer, Charlie Brannon, Creveling Family, Family of Pat Engle, Shirley Dietz, Michael McHale, Family of Chris Kishbaugh, Tom Bauman, Barry Honer & family, Susan Hilkert, Dale Derrick, Michael Dougherty, Kayla Spiker
LAMbs:
Betty Barnhart, Christine Bialecki,
Miriam Cropf, Barb Daise, Doris Freese, Peggy Gerst, Randy Swartz, Darlene Swope
Serving in the Military:
Damon Blevins, Dan Harris, Heather Muse, Janessa Nichols, Ian Robinson, Nick Seybert, Dakota Sweeney
Local Law Enforcement:
Ryan Pander
Circle of Prayer Churches:
Moscow, Valley St Mark's Milroy, Goshen Clearfield, Red Mount East Berlin, Mifflinburg, Windfall Granville Summit, Mount Zion Carlisle, Mount Tabor Gardners, Port Royal, Elkland
Email or call the church office with any prayer requests
Email or Call the church office with any Prayer Requests!
trinity.secretary@verizon.net
570-275-1255
Financial Information

Contributions Received 1/2/2022:
General Fund: $6,332.13 (used for utilities, missions, programming, maintenance…)
Building Fund: $1,860 (used for the building loan interest & principal only)
Love in Action (to date): $1,494
Building Loan
12/14/21 payment to principal: $10,000
Building loan balance due: $58,000
Our address is: Danville, PA 17821, USA